Independent Obituaries: December 16, 2020
The following obituaries appeared in the December 16, 2020 edition of the Star Valley Independent.
For more area obituaries, please visit Schwab Mortuary.
For more resources including headstones, please visit the Star Valley Historical Society.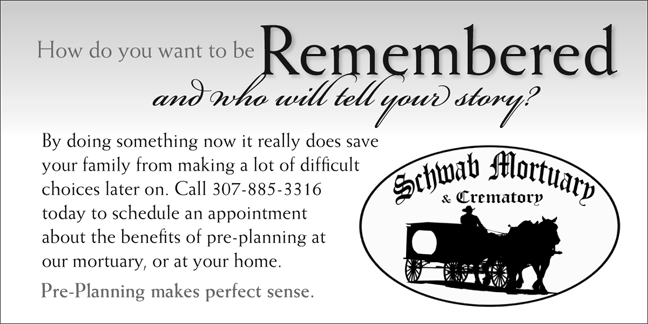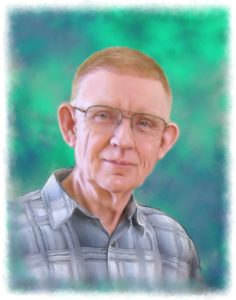 Craig Franklin made the journey home to our Father In Heaven on the evening of December 8, 2020 while surrounded by his loving family. He was 69 years of age.
Craig was the third of seven, born to Merton and Lucille Franklin of Rockford, Illinois. Being the middle child he was not only a peacemaker, but also a troublemaker. He enjoyed summers in Iowa with his siblings, Steve, Merton, Kim, Heidi, and Laurie as well as many cousins.
After graduating high school he came to Rexburg to attend college where he met his eternal companion Lennis Merritt. They were married on January 12, 1973 in the Salt Lake City Temple and made their permanent home in Afton. They were quickly blessed with seven wonderful children, and now with eight grandchildren his legacy continues to grow.
Craig had a manufacturing career in Star Valley working at multiple companies. His favorite was always Aviat where he prided himself as being a specialized machinist.
He held numerous callings with the Afton 4th Ward, enjoying the challenges that accompanied each assignment.
Throughout Craig's life his most important job was to be a loving husband and father. Craig was the family's leader in many grand adventures, as well as the instigator of several fun misadventures. There were many "National Lampoon" style road trips while visiting relatives or going hiking and camping. He always enjoyed time on the lake, and had an unquenchable thirst for British Television. He was poetic when he spoke and profound in his thoughts. Craig's example of patience, kindness and love will forever inspire all that he welcomed into his life.
He is survived by his loyal wife Lennis, and his mischievous yet marvelous children, Jonathan (Becky) of Etna, Christy (Robert) of Afton, David of Driggs, Idaho, Daniel (Cassie) of Aurora, Colorado, Michael of Aurora, Colorado and Rose of Blackfoot, Idaho.
He is proceed in death by his mother and father, his brother Bruce, and his sweet daughter Laura.
A viewing was held at the Afton 4th Ward Church on Friday December 11, 2020 from 6-8 p.m. Services were held at the Afton 4th Ward Church on Saturday December 12, 2020 at 2 p.m., with the viewing starting at 12 noon.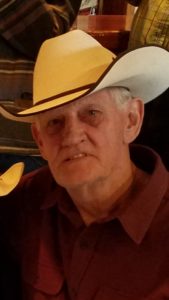 David William Johnson, age 78, of Alpine, Wyoming and longtime resident of Jackson Hole, passed away peacefully on December 5, 2020, following a long and valiant battle with Parkinson's Disease.
David was born on October 30, 1942, to William B. and Lucille E. Johnson.
He married his high school sweetheart, Joyce Kuck, on May 26, 1963. Three children were born to this union, Suzanne, Wade, and Luke.
Memories of a dedicated and loving husband, father, grandfather, and great grandfather, will be greatly treasured by those he left behind; his wife, Joyce, of 57 years, daughter, Suzanne (AI), Philadelphia, Pennsylvania, son, Wade, Alpine Wyoming and son, Luke, Seattle, Washington, four grandsons, Jesse (Casey) Thomson, Hay, NSW, Australia, Caleb (Sofia) Thomson, Sydney, NSW, Australia, twins Jeremiah and Jude Johnson, Alpine, Wyoming, two great grandsons, Heath Thomson and Jackson Thomson, Hay, NSW, Australia, some extended family and many friends.
He was preceded in death by his parents and a sister, his father-in-law and mother-in-law, Adolf and Agnes Kuck, son-in-law, Jim Wilson and a brother in law, Hal Kuck,
Funeral Services will be held at 11 a.m. at Star Valley United Church in Thayne, on Monday, December 28, with interment to follow at the Amesville Cemetery in Alpine with a luncheon at 1 p.m. at the Alpine Civic Center.
Masks are required in the Church.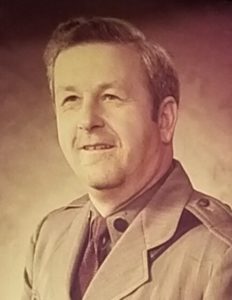 Eugene Richard Mack was born on Deember 24, 1932 in Syracuse, New York to Frances and Stanley Mack. He left this world on December 9, 2020 in Afton, Wyoming at home, surrounded by his family.
He was the oldest of six children, Danny, Larry, Marg, Ron (Joan) and Dolores (deceased).
He graduated at 16 from Solvay High School and went to college for Metallurgy.
He entered the Army and was sent to Washington D.C. where he was a Presidential Honor Guard, "The Old Guard," for President Eisenhower. During this time he married the love of his life Martha J. Dack.
They married on April 24, 1954 in Baldwinsville, New York. They spent their honeymoon in Washington D.C. where he was stationed.
After leaving the Army, he went into law enforcement and became a New York State Trooper, Troop T, where they named him "The Buffalo."
To this union they raised four children: Michael (Betsy (deceased), Linda (Pat (deceased), Kelly (Brad) and Danny (Heidi).
He retired after 20 years and moved to Wyoming in 1978, where he was an Afton Police Officer for five years.
Gene loved hunting, fishing. camping, gardening and the mountains. He always stayed in touch with his buddies back in New York and they would come out West to hunt and visit with him.
His nieces were like daughters to him and he was a big part of their lives growing up.
He made many good friends throughout his life and treasured each of them.
He leaves behind four children, 12 grandchildren, 21 great grandchildren and three great, great grandchildren.
He is preceded in death by his parents, his wife Martha, their son Daniel Patrick, brother Daniel, sisters-in-law Ann and Marge, brother-in -law Hank, mother-in-law Isabelle H. Dack and sisters-in-law Patricia and Shirley.
Memorial Services will be held. January 8, 2020 .at Schwab Mortuary in Afton. Visiting hour at 2 p.m., with services at 3 p.m. and military honors to follow.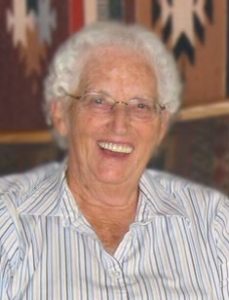 Huba Elaine Ellison Mitchell passed away peacefully in Twin Falls on December 11, 2020 of causes incident to age.
She was the only child born to Arthur and Anna Ellison in Roy, Missouri on September 10, 1935. She attended school in McCall and Donnelly, Idaho graduating from Donnelly-McCall high school class of 1953. As a one year old child her family moved to McCall for her father's employment. Growing up Huba enjoyed swimming in Payette Lake, being a majorette in high school and being with her many friends.
She met Dean while attending school and was married September 5, 1953 in McCall, Idaho. With Dean working for Union Pacific Railroad it required them to live in several Wyoming locations including Kemmerer, Opal and finally Cokeville during which their four children were born.
Huba and Dean enjoyed camping, fishing and hunting with family and friends. There was never an auction or yard sale that they could pass up. She was involved with the women's group of the Episcopal church in Cokeville. She also enjoyed serving in the American Legion Auxiliary.
Huba was preceded in death by her parents, her husband of 63 years, Elmer Dean Mitchell and son-in-law Kirk Campbell. She is survived by her daughter Beverly Wilkinson (Gary) of Queen Creek, Arizona, son Morgan Mitchell (Marsha) of Twin Falls, daughter Vanesia Campbell (Kirk) of Pocatello, Idaho and daughter Roxzann Taylor (Tim) of West Jordan, Utah. Also 17 grandchildren and 30 great grandchildren.
We are grateful to have been raised by such a loving and devoted mother and will miss her always.
Services will be held Wednesday December 16, 2020 1:00 PM at Rosenau Funeral Home, 2826 Addison Ave. East, Twin Falls. Viewing at 12 p.m. The Service can be viewed by visiting her obituary page at www.rosenaufuneralhome.com. Interment at Cokeville Cemetery in Cokeville, Wyoming Thursday December 17 at 1 p.m. Arrangements are under the direction of Rosenau Funeral Home.
Let us know what you think!
Tagged:
Craig Franklin
David William Johnson
Eugene Richard Mack
Huba Elaine Ellison Mitchell