Independent Obituaries: December 24. 2018
The following obituaries appeared in the December 24, 2018 edition of the Star Valley Independent.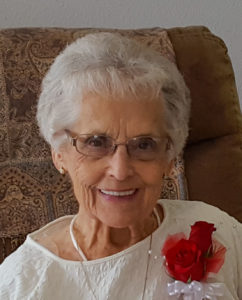 Louise Moser was born on October 6, 1931 in Afton to William Edward Merritt and Carrie Leana Anglesey Merritt, the third of six girls. Louise grew up in the small town of Turnerville surrounded by her grandparents, aunts, uncles and cousins. They lived in a small house without electricity or running water. When Louise was about 12, they were connected to electricity, but still carried water from the creek, heated it on the stove and ran through the snow to the outhouse. Louise married Dee Moser in the Idaho Falls Temple on November 7, 1947. They moved to Jackson in 1948 and lived there until Dee's passing in 2013. In Jackson, they raised four sons and Louise worked as bookkeeper for the family business.  Louise was a member of the Church of Jesus Christ of Latter-day Saints and served in many church callings in nearly every organization including Relief Society President, Primary President and Young Women's President.
After retiring, Louise and Dee became snowbirds spending winters at Canyon Cove in St. George in 1995. Here they had many wonderful friends and enjoyed outings in the desert. They became known for their trademark birdhouses. Dee would build them with intricate detail and Louise would toll paint them. During the summers, they returned to Jackson and had many wonderful outings with their grandchildren. They were particularly fond of the Greys River area where they camped, hunted and fished for nearly 70 years. From the time Dee passed away until her death, Louise suffered from progressive dementia. She lived at home until recently and received loving care from her family. As her dementia progressed she became even more loving and appreciative of those around her. She will be missed greatly by her family and friends. Louise is preceded in death by her parents, husband Dee, son Ronald Joe, sisters Badah Jackson and Shirley Thompson. She is survived by sons Dennis (LeeAnn), Kanarraville, Utah; James (Amy), Bedford; and Paul, Afton; sisters Laura Simpson, Zelma Linford and Noreen Quinn; 11 grandchildren and 32 great grandchildren. Funeral services were held in the Bedford Ward Chapel Saturday, December 22, and interment followed at the Bedford Cemetery.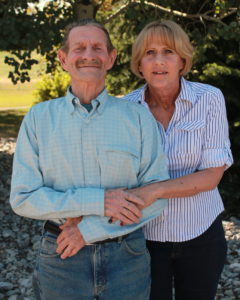 Michael Lynn Edwards (Fast Eddy) passed away on October 31, 2018 due to complications from cancer. Mike was born on October 17, 1948 in Idaho Falls to Clifford and Kathleen Jensen Edwards. He was the third of three boys born to that union. Mike married the love of his life Gay Reinhart, on September 10, 1977 and they had two sons join their family, Luckius Eugene and Jacob Lynn Edwards.  Mike loved the wilderness, shooting guns, coffee and providing for his family. He was a construction worker for Burrgraf Construction, HK Contractors, C. Reinhart & Son, Three Rivers Construction and Rocky Top Rock.
Survivors include his children Luckius Eugene Edwards and Jacob Lynn Edwards. Grandchildren are Tristan Michael Edwards, Violet Jolynn Edwards, Jasmine Jordan Edwards and Gabriel Conner Edwards, brother Lee Edwards (Alaska), brother-in-Law Larry Reinhart (Idaho Falls), mother-in-law Dorothy Reinahart (Idaho Falls) sister-in-law Sonia Edwards (Salt Lake City), and many family members. Mike was preceded in death by Clifford, Kathleen, brother Paul and father-in-law Clarence. Ganelle B. Edwards (Gay Edwards or Sis) passed away on November 13, 2018 due to pneumonia and sepsis. Gay was born on December 20, 1954 in Boise Idaho to Clarence and Dorothy Reinhart. She joined her brother Larry at home. She loved the wilderness, shooting guns, riding horses, and providing for her family.  Survivors include her children Luckius Eugene Edwards and Jacob Lynn Edwards. Grandchildren are Tristan Michael Edwards, Violet Jolynn Edwards, Jasmine Jordan Edwards and Gabriel Conner Edwards, brother Larry Reinhart (Debra), mother Dorothy Reinhart, brother-in-law Lee Edwards (Alaska), sister-in-law Sonia Edwards (Salt Lake City), and many family members. Gay was preceded in death by Clarence and her husband Mike. Mike and Gay were extremely loving and caring to family and friends. They had the ability to raise a positive influence to any situation or room. Their actions towards loved ones were selfless acts to empower those individuals or help in times of need.  In business they were extremely successful and worked together side by side from the time they were married in 1977. They moved to the Etna area in 1984 where they built their family home where they lived all of their days. The businesses they owned and operated range from a wide variety Snowy Rivers Western Wear, Three Rivers Construction/Alpine Storage, Alpine Haus Hotel and Nordic Market, Nordic Ranches Land Development, Nordic Ranches Water, and Rocky Top Rock/ GECR. There are some people in this world that achieve so much and make such an impact that it is a terrible loss in the world without them in it, which describes Mike and Gay. It is impossible to completely fabricate the words about them and the impact that is felt. There will be a celebration of life to completely honor their life in the summer of 2019. This will be posted in the paper advertising the date, time and place of the event.
Tagged:
Louise Moser
Michael Lynn Edwards
Star Valley Wyoming obituaries
Wyoming obituaries