Independent Obituaries: February 22, 2023
The following obituaries appeared in the February 22, 2023 edition of the Star Valley Independent.
For more area obituaries, please visit Schwab Mortuary.
For more resources including headstones, please visit the Star Valley Historical Society.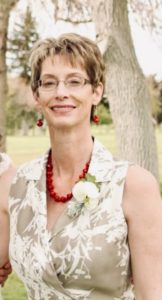 Frances Marie Caithamer Welling passed away on Wednesday, February 15, 2023 with her husband and children by her side, breathing her out of this life with so much love. She was born in Cicero, Illinois on March 10, 1957, the only daughter of Fred and Helen Patera Caithamer.
Fran was raised in Carpentersville, Illinois swimming in the lake behind her home, raising a zoo of animals ranging from monkeys and raccoons to dogs, skunks, and guinea pigs, riding motorcycles, rock hunting and enjoying many other adventures.
While working at Wiebolt's department store, a cute stock boy by the name of Dean Ellis Welling, caught her eye and she his. Dean won her over, and they were married on July 8, 1978. Fran was blessed by three children and devoted herself to raising them and watching their families grow.
With her spunky and fiery spirit, Fran was a hair stylist, actress, drama teacher, fire chief, dancer, cook, gardener (particularly growing beautiful flowers), an advocate for anyone in need, and passionate about dogs, dog training, and animals. Her family was always amazed at the many things she could do and how she had the energy to do them.
Fran is survived by her devoted husband Dean and their fiesty dog Zeus, her three children Andrea Marie Welling and Michael Lawrence, Clinton Ellis and Shannon Welling, and Jaclyn Belle and Nathan Harmon. She is also survived by her three grandchildren – Ava Jayne and Veda Ray Harmon, Lillie Faythe Rose Welling, and three granddogs – all of whom she adored and loved deeply.
A celebration of her life will be held on Friday, March 3 at 1 pm at Schwab Funeral Home in Thayne, Wyoming (211 Jepperson Rd,Thayne, WY, 83127).
In lieu of flowers, the family requests donations be made at Lucky's Place Animal Shelter in Thayne, Wyoming (https://www.luckys.place/donate/) or to an animal shelter of your choice.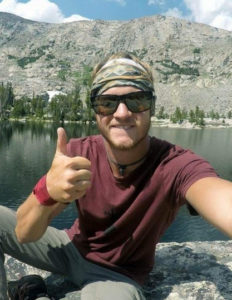 Shaylan Ted Carlisle age 29, passed away February 13, 2023 after a hard fought battle against cancer. He died at his home in Fairview surrounded by family. He was born on August 26, 1993 to Janet Barbara Snow and Ted Neil Carlisle in Afton, Wyoming where he joined his older brother Tanner (TJ) and his sister Cassidy.
Shay's early years were spent up Tygee Valley, Idaho. He spent many happy hours playing in Idaho and helping his father at the Star Valley Trout Ranch. In the fall of 1998, Shay was joined by another mother in his life, Kathleen and brothers Mike and Mitch and sister Kate. He was later joined by another brother, Jacob. Shay loved playing basketball in elementary school. He loved playing with his brothers and sisters sledding, camping, and showing lambs. He spent many happy hours at his grandparent's ranch in Freedom, Idaho. He had happy times with many cousins especially Garret.
He loved his nieces and nephews and loved spending time with his family.
Shay attended school in Star Valley and spent his senior year in Laramie, Wyoming, where he graduated in 2011. He attended college at Western Wyoming Community College in Rock Springs, Wyoming.
Shay was an avid outdoorsman and loved fishing, hiking, snowboarding, and spending time in the mountains. He loved traveling and adventure. He loved his friends and was always surrounded by people. He had many interesting jobs including fly fishing guide, bartender, a server, a garage door company, and his favorite job, as a framer.
He was a proud uncle and loved his nieces and nephews.
Shay is survived by his parents Ted and Kathleen Carlisle and Janet Barbara Snow, his siblings, brother Tanner Jay (TJ) and his wife Amber, sister Cassidy (Matt) Larson, Michael (Jessie) Rider, Kate (Van) Astle, Mitchell (Jade) Rider and Jacob Carlisle, his grandma Diane Davidson and grandpa Vaughn Hamnett, his nine nieces and nephews, many cousins, aunts and uncles.
He was preceded in death by his grandmothers: LouCille Turner Carlisle Hamnett, Jeri Snow, Cleone Crawford; his grandfathers: Robert Neil Carlisle, George Edward Davidson, Lawrence Snow and Clifford Crawford.
Shay's life will be honored at a celebration of life on his thirtieth birthday, August 26, 2023.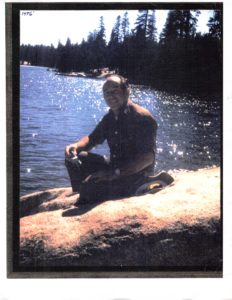 On a wintery January 18, 1932, William Dwayne Yeaman arrived as the first child born to Idella Michaelson Yeaman and William Erwin Yeaman of Afton. In order to distinguish between father and son, he was nicknamed "Buddy", which was later shortened to "Bud". Most people knew him by that name.
The family lived mostly in Afton, but he also lived in New Mexico and Salt Lake. He spent most of his youth in Star Valley, and graduated from Star Valley High School in May of 1950. He was on the boxing team in high school and later boxed in the Golden Gloves circuit.
After graduation, he worked for the Wyoming Game and Fish, building elk fence in the Pinedale and Alpine areas. Fall came, and he enrolled in Utah State (then called USAC). He worked at Hill Air Force Base for the spring and summer of 1951.
July 12, 1951 he married Margaret Louise Harmon. Four children came from this union: Shauna, Alan, Dena, and Connie.
In December, 1960, Bud was off to California to look for work. He landed a computer job (systems analyst) at Lockheed in San Jose, California in May of 1961, and the family packed up and moved. This was when computers took up entire rooms and they spit out their information on cards with rectangular holes punched in them. This was the beginning of The Silicon Valley! For a few years, he would go back to Star Valley to help his dad with the hunting camp, and bring back our meat for the winter. His dad passed away in June, 1964.
He was a hunter, pilot, bowler, welder, inventor, business owner, and rancher. If he couldn't find the exact item he wanted, he would build one. He could fix just about anything.
After retiring, he decided to become a rancher. He would spend the winters in Arizona and the summers in Star Valley. He still spent summers in Star Valley after turning the ranching over to family members.
He left this earth on February 4, 2023.
He was preceeded in death by his parents and two brothers, Dee and Jerry.
He is survived by his Sister, Mary Ellen Schooley, children Shauna Kuykendall, Alan Yeaman, Dena Aguilar, and Connie Clines, 14 grandchildren, and 46 great-grandchildren, and long- time friend, Gladys Otsuki.
No services will be held.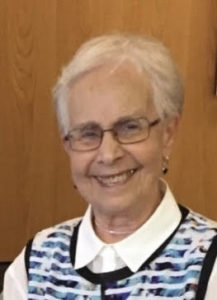 Jean Kay (Platts) Kinkade passed away February 3, 2023 at home at the age of 89. Jean was born January 15, 1934 in Green River, Wyoming to loving parents, James William Platts and Susan Florence (Eyre) Platts. She was the only girl of three children and the middle child. Jean had a younger brother, Avard, and an older brother, Larry. Her mother was a wonderful mother that took care of the home and her family while Jean's father worked on the Union Pacific Railroad to provide for their family. After the children were grown Jean's mother also went to work for the UP railroad for many years to come.
Jean grew up in Green River, Wyoming. She loved school and always had good grades. Jean was a cheerleader and actually cheer leaded at a Cody/Green River football game where her future husband was playing on the field but she didn't know it at the time! She also enjoyed swimming and was a lifeguard at the local pool.
Jean didn't have TV in the early days. She had a wonderful memory of gathering around the radio with her family and listening to baseball games! They were all huge baseball fans! Jean, her mom and Avard loved the Brooklyn Bums (nickname for the Brooklyn Dodgers). Her dad loved the Red Sox and Larry the St. Louis Cardinals. When Jean was in middle school she remembers traveling back east on the passenger train (it was a free ride with a UP pass ) to Cleveland Ohio to watch their favorite teams play! She said the passenger trains were amazing in those days – sleeper cars, lovely dining cars, etc. They watched some greats such as Satchel Paige, Bob Feller, Joe DiMaggio, Dale Crandall and Ted Williams. They also went to Chicago's Wrigley Field. Jean said, "Those were the days when baseball was played for the "Love of the game!!" Another fun childhood memory Jean talked about was cranking up the old model "T" when the family went to Lyman to visit family.
Jean loved music. They got their first piano when she was ten years old and she was so excited! Jean became a wonderful pianist. She loved to sing and was always in a choir.
Jean graduated from Green River High school in 1952 and went on to the University of Wyoming where she was a member of the Tri Delta Sorority and was the song leader. Jean graduated with a teaching degree in Elementary Education in 1956. Her first teaching job was in Powell Wyoming where she met the love of her life, Karl Henry Kinkade. Karl was from Cody, Wyoming and going to Northwestern Jr. College in Powell at the time when Jean saw him driving by in a car one day and said, "I'm going to marry that guy!" Sure enough they met and hit it off right away and were married August 17, 1957 in her home in Green River, Wyoming.
Karl and Jean moved to Laramie where Karl finished his degree in mechanical engineering and Jean taught school in a little town, Fox Park, a half an hour away from Laramie. She taught grades five through eight in one room!
Jean loved to teach and through the years was a stay at home mom and taught school in between. Jean loved teaching school and created many Christmas programs for the children. Her favorite grade to teach was first grade. One of the fun memories is how she could arm wrestle the grandchildren. She couldn't be beat! Jean had a lot of practice arm wrestling all of her students!
Jean and Karl were the proud parents of three children, Jamie Kay (Kinkade), Kristopher Avard Kinkade and Kole Randall Kinkade. Karl and Jean moved numerous times while the children were growing up. Jean always said, "home is wherever we are."
Jean loved her country with a passion. She stayed up on all the happenings in the political world and would do what she could to make a difference for good there.
Jean was a member of the Church of Jesus Christ of Latter-day Saints and was instrumental in bringing her family into the church. Karl and Jean and family were sealed together in the Idaho Falls temple in October of 1974. Her testimony of the Savior was so bright and strong. Jean served in many callings in the church. Her favorite calling was to be the pianist in Primary. Jean loved the children and the Primary songs so much.
Jean was always a very grateful person. She was a classy little lady that had much wit and humor in life. Family was always number one to her and she loved her family with all her heart. She was always "Gram" to the grandchildren and great grandchildren. The love of Jean's life, Karl, passed away in November of 2020. They were inseparable. Jean was happiest when she was with her family and especially Karl. Jean and Karl were two Wyoming kids that loved Wyoming and also loved the Northwest and spent a lot of time living there. They loved to hike and take walks, take road trips, ride the ferry across Puget Sound and explore wherever they went. We know that there is a wonderful happy reunion with her beloved Karl, and we are so grateful for eternal families. Jean left a wonderful legacy behind. Her family loves her so very much and she will be so greatly missed.
Jean is survived by her children, Kole (Sherri) Kinkade and Jamie (Dale) Barnes, 17 grandchildren and 32 great grandchildren. A family graveside service will take place at the Afton Wyoming Cemetary in the spring of 2023.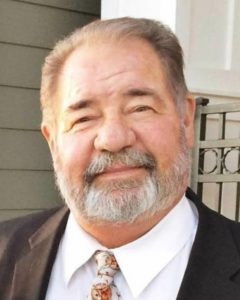 Bruce H Clark, 74, of Hyde Park, Utah, was called to return to his Heavenly home on February 6, 2023.
Bruce was born October 17, 1948 in Afton, Wyoming to Lyle Evan and Lenore Hoopes Clark. Bruce was raised in Afton and Bedford, Wyoming and attended Star Valley High School, graduating with the class of 1967.
After High School, Bruce served a two-year full time mission for the Church of Jesus Christ of Latter-day Saints in the Northern Indian Mission in North and South Dakota.
He attended Utah State University, where he graduated with a teaching degree. Bruce spent time working as a lineman for Raft River Electric and a woodworking teacher at Roosevelt Junior High School, before finishing his career at Logan City Light and Power where he worked for many years before retiring.
Bruce was sealed to his sweetheart Terrie McBeth on Decem- ber 20, 1972 in the Provo, Utah Temple. At the time of his passing, Bruce and Terrie were celebrating their 50th wedding anniversary together.
Bruce and Terrie made their home in Cache Valley, Utah eventually settling in Hyde Park. There, they raised four children, of whom they were immensely proud and loved greatly.
Bruce's greatest joy in life was watching his children and grandchildren excel at the things they loved. He was a faithful fan to many sporting events, performances, recitals, and award ceremonies, and was often the proudest person in the room for milestone celebrations. Bruce's joy in his family was able to shine through in all he did.
Bruce was a faithful member of The Church of Jesus Christ of Latter-day Saints his whole life, and served faithfully in many callings.
Bruce was a devoted husband and loving, wise father. He led by example and was a man of integrity and faith.
Bruce had many hobbies and interests his whole life including, camping, hunting, fishing, horseback riding, playing and watching sports, woodworking and rock collecting among many others. He even spent time as a young adult as a river rafting guide on the Grand Canyon.
Bruce is survived by his wife, Terrie Clark, his children; Riley McBeth Clark (Maria) of Eagle Mountain, Utah, Ken Terry Clark (Suzie) of Smithfield, Utah, Matthew L Clark (Sherry) of West Jordan, Utah, and Jacalyn Clark (Jason) of Southport, Connecticut. He is also survived by three brothers and two sisters; Elaine Sullivan (Dennis), Neil Clark (Alison), Brandt Clark (Gloria), Nord Clark, Kathy Izatt (Jed), and 13 grandchildren; Isaac, Adrian, Max, Ryan, Jack, Lily, Jordan, Coda, Sam, Mason, Tyler, Jude, and Vince.
He was preceded in death by his parents; Lyle and Lenore Clark, and sister, Julie.
Funeral services were held at 11 am on Saturday, February 18, 2023 in the Hyde Park Stake Center, 535 East 200 South in Hyde Park. A viewing was held from 6-8 pm on Friday evening at White Pine Funeral Services, 753 South 100 East in Logan, and prior to the services on Saturday at the church from 9:30-10:30 am. Burial was in the Hyde Park Cemetery.
Bruce was an avid fan of his grandchildren's sports teams, and enjoyed many years of watching them participate through Sky View High School. In lieu of flowers, the family request a donation be made to the Sky View Athletic Department.
You can Venmo donations to: @BruceHClark-memoriam or send money to the Cache Education Foundation with a note that it is for the Bruce H. Clark Memoriam. The address to the foundation is 595 S. Riverwoods Pky, Ste 425, Logan, 84321.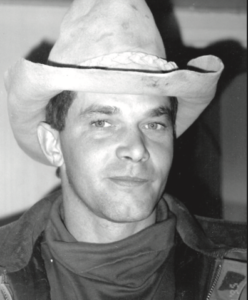 Chris Gregory Clark, of Jackson Hole, Wyoming passed away at age of 63 on Tuesday, February 14, 2023. Chris was born on June 25, 1959 in Dayton, Ohio. He grew up in Enon, Ohio. Chris graduated from Greenon High School in 1977. He earned his Associates Degree in Accounting from Sinclair Community College. He worked in banking, real estate, and in the automotive industry.
Chris was married on June 20, 1995 to his wife, Maria. They were married for 27 years and built a life together in Wyoming. The greatest blessing of their life was the birth of their son, Connor. He said he was "living the dream." He had his family, a log home with a view of the Tetons and a racecar.
Chris was the owner of Clark's Broadway Auto Parts. He was a member of the Jackson Hole Chamber of Commerce and the 2015 "Employer of the Year" for Community Entry Services. Small and large organizations knew that Chris Clark would make a donation to help them; but dear to his heart was the Wyoming Downs Syndrome Association, Wyoming Special Olympics, Teton Adaptive Sports and Jackson Hole Therapeutic Riding.
Chris was passionate about dirt track racing and began his racing career in Idaho and Wyoming. He was "Track Champion" in 2016 at Noise Park, Idaho Falls and Atomic City, Idaho. He raced throughout the Midwest with the United States Modified Touring Series. He was "Sportsman of the Year" for USMTS in 2017, 2019, and 2022.
At 24 years old, Chris dedicated his life to the service of others. He believed in trusting God, cleaning house and helping others. He lived the principles of the 12 Steps; honesty, hope, surrender, courage, integrity, willingness, humility, love, responsibility, discipline, awareness, and service. He believed in doing things for others humbly and anonymously, asking nothing in return.
He was preceded in death by his parents, James C. Clark and Rebecca L. (Reed) Clark. He will be lovingly remembered by his wife; Maria (Bell) Clark and his son, Connor; sisters, Tracy (Kenneth) Patrick and Susan Clark; niece Reed Patrick and nephew Clark Patrick; extended family and dear friends.
A memorial service will be held Saturday March 25 at 11:00 am at First Baptist Church, 90 West Kelly Avenue Jackson Hole, Wyoming; Pastor Ray McDaniel officiating. A luncheon will follow. Internment will be at Auburn Cemetery in Star Valley Wyoming at a later date. Memorial contributions can be made to Community Entry Services, a program for people with disabilities; PO Box 4259, Jackson, WY 83001. Arrangements by Grand Teton Funeral Home, 950 Alpine Ln, WY 83002.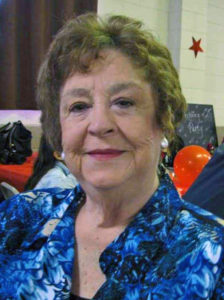 Darlene Taylor was born May 23, 1940 to Zuela and Gene Paradis of Council, Idaho. Her given name was Mabel Darlene but she hated the name so much she wouldn't even tell her kids or grand kids what it was for many years. She has always gone by Darlene. She was the youngest of ten children. She grew up on a farm where she milked the cows, fed the chickens and pigs and learned to ride, rope and shoot. She talked about the fun she and her siblings would have when not doing chores. They would go down to the river and swing across on vines (not the best idea as she couldn't swim); hop on the trains as they went by (yes, they were already moving when they jumped on); jumping bareback on the horses and racing them through the field while standing on the horses back. It's a good thing her parents weren't aware of these activities till years later or they would have had a heart attack. She met her future husband John Frank Taylor in December of 1955 and they were married May 20, 1956. They had four children and lived in Council, Idaho for the first ten years of their marriage while John got his engineers license and went to work for the Forest Service.
They were transferred to many different places for John's work, McCall, Idaho, Challis, Idaho, Eureka, California and finally to Placerville, California where they lived until they retired. After retirement they moved to Afton, Wyoming. After John's passing she moved back to Placerville for a few years and then in 2022 she moved back to Wyoming.
She was a real people person. No matter where they lived the house was always open to anyone and the coffeepot was always on! While in Challis, Idaho she learned about the Baha'i Faith and became a dedicated believer, sharing her love and the teachings with anyone she came in contact with, She felt truly blessed to have been able to help so many people in her lifetime and the Baha'i Faith and go on to blossom and teach the Faith. She traveled both in the states and internationally to help spread the teachings. She also served in various administrative capacities in Baha'i communities. She was a licensed beautician and enjoyed working at a care facility doing the residents hair and making them feel very special.
She loved spending time with her large family, holidays, camping, get togethers or any excuse to throw a party. She enjoyed cooking, entertaining and planning large events. She was an avid card player and taught her children and grand children many card games. She was a master bridge player and played in many clubs and tournaments wherever she lived.
She enjoyed staying in touch by phone with her many, many friends from all over the world. She was a good friend to all and loved to hear about there victories and trials, their good times and their bad to offer words of comfort or words of joy. She was kind, funny, sweet and direct. She will be greatly missed by all who had the bounty of knowing her.
She was proceeded in death by her husband John Taylor and her grandson Paul Clark. She leaves behind her four children Cliff Taylor, Debra (Matt) Clark, John (Maria) Taylor, Sandra (Larry) Chavez, 19 grand kids, 41 great grand kids and 11 great-great grand kids.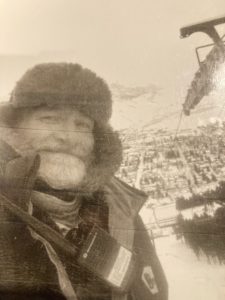 Brent Robert Barringer passed away peacefully on February 11, 2023 in Freedom, Wyoming. He was born November 16, 1967, in Ontario, California to Carol Barringer.
He moved to Star Valley, Wyoming in 2013 where he spent the balance of his life, where he was known for his kind-heartedness and caring. He was a real friend, always available to help when needed. He loved his companion Melanie Fritz and his friends, the Mobley family.
Having a deep love for being outdoors, Brent particularly loved to fish and go camping with his babies—the dogs, Lady Girl and Bubba.
Brent was a gardener, experienced in California where he lived some time, but was learning how to grow a diverse crop in the cold weather of Wyoming. He was preceded in death by a son and his father.
He is survived by his mother, Carol Barringer, a sister Brenda and a brother Brad.
Services will be held March 1, 3:00 P.M. at the Bull Moose in Star Valley (91 US-89, Alpine, WY 83128) in conjunction with those of his companion, Melanie Fritz.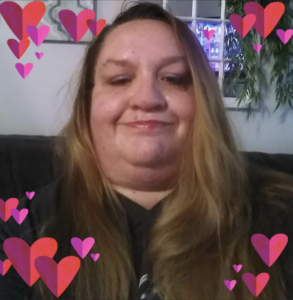 Melanie Fritz was born to Walter and Lilian Knoblock in Arizona on October 16, 1974. She left this earthly existence on January 28, 2023 in Freedom, Wyoming. Melanie moved to Wyoming in 2013.
Melanie was bubbly, sweet, kind and selfless. She found the good things of life special and hilarious. She had the most contagious laugh. Her laughter would fill the empty spaces and raise everyone's spirits. She knew when someone needed a hug.
No matter how bad a day she was having, she would always be willing to do anything she could to help someone else. Her friends say she brought them a lot of joy and laughter and they feel eternally blessed to have known and loved Melanie and will miss her in the air as she was their sunshine and their rock.
Melanie loved her children, her companion Brent Barringer and her dogs, Lady and Bubba.
Melanie is survived by her children: Joseph Armenia and Zacariah Reese Knowblock Barringer and an aunt, Beverly Parker and family.
Services will be held March 1 at 3:00 p.m. at the Bull Moose in Star Valley (91 US-89, Alpine, WY 83128) in conjunction with those of her companion, Brent Barringer.
Let us know what you think!
Tagged:
Brent Robert Barringer
Bruce H Clark
Chris Gregory Clark
Darlene Taylor
Frances Marie Caithamer Welling
Jean Kay (Platts) Kinkade
Melanie Fritz
Shaylan Ted Carlisle
William Dwayne Yeaman