Independent Obituaries: February 9, 2022
The following obituaries appeared in the February 9, 2022 edition of the Star Valley Independent.
For more area obituaries, please visit Schwab Mortuary.
For more resources including headstones, please visit the Star Valley Historical Society.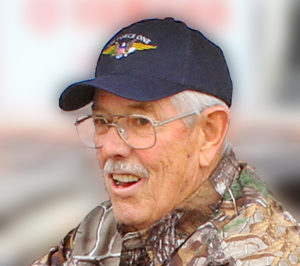 Robert "Bob" Dahlberg, 81, of Afton, died January 31, 2022, at a care center in Idaho Falls as the result of a stroke in late November. He is survived by his spouse of 49 years, Carol.
Bob was born January 26, 1941, in Spokane, Washington to Clarence and Alice Lauer Dahlberg. Bob was the oldest of 4 children: his brother, William (Janice) preceded Bob in death as a result of an industrial accident; he is survived by Connie (Terry) Montanye of Coeur d'Alene and James (Debbie) Dahlberg of Bonners Ferry. Bob and his siblings grew up on a dairy farm on the "other side" of Lake Coeur d'Alene 20 miles from town. Bob excelled at several band wind instruments and was especially talented on all sizes of saxophones and clarinets. He was also very athletic and lettered in several sports. After graduating in 1959 Bob joined the Navy and was quickly accepted into the Navy rank of E-6 and served in the Presidential Band in Washington, D.C. as well as picking up skills as an excellent bar tender along the way. He has maintained contacts throughout his life with the many musicians from those Navy years.
Bob returned to North Idaho and graduated from North Idaho College while working for the Bunker Hill mines as an accountant as well as lots of gigs in bands that he played in and directed. His first marriage ended in divorce. Bob always had at least one job and could do just about anything with equipment as well as fixing anything!
In the early 70's Bob finished his undergraduate degree at the University of Idaho. He met his wife, Carol, who was finishing a Master's Degree in Music (Piano Performance) and student teaching. Bob also completed a Master's in Music with a focus on band and orchestration as well as teaching music at the high school level. They married in January 1973 in Moscow. Bob started teaching music at the high school in Columbia Falls, Montana where they spent a year filling in for a friend who wanted to attend the U of I. Carol then led them to Riverton, WY, where they jointly were leaders of the music department at Central Wyoming College. Bob started developing computer programs for a local computer company, which changed his career path and it soon resulted in working for a mid-size company (TREEV) directing systems development and maintenance for banking and data storage applications. They loved the Riverton area and made many long lasting relationships. Bob was a lifetime member of the Elks lodge as well as many regional and national service organizations serving wildlife and nature conservation.
In the early 1990's Bob and Carol settled in Broomfield, CO where Carol taught gifted piano students privately and Bob, when not working, was an avid snowmobiler, four wheeler, outdoorsman, and great friend to many. It was on his trips to Wyoming that Bob found their soon-to-be forever home in Afton. Bob located 48 acres of land with a great view across the Star Valley and after retirement led much of the construction of a beautiful home and shop designed by his brother William, an architect, and a nephew, A.J., who artfully designed the metal work around the deck.
His retirement was filled with making friends throughout the valley while staying active in all sorts of outdoor activities as well as training his very well-behaved dogs. While indoors he was keenly involved in conservative Republican politics, the National Rifle Association, as well as conservation and other service activities. Carol is amazed at all the phone calls she has received from Bob's friends and acquaintances who have expressed their heartfelt loss of a great friend who was always willing to lend a hand to anyone in need.
A memorial service for Bob will be planned for mid-Spring in Afton. Carol will relocate to Boise, Idaho, to live near her children and families.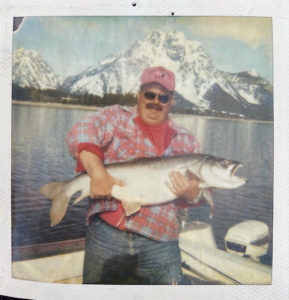 Daniel (Danny) Clay Mayer died February 2, 2022, at his home in Afton, Wyoming surrounded by those he loved. He was 71.
Danny was born July 11, 1950, in Jackson, Wyoming, to Brent and Jeanine (Seaton) Mayer. He was the eldest of three children, followed by his younger brother, Eddie, and youngest sister, Penny.
Growing up, Danny was mischievous and adventurous. He had memorable childhood years exploring Jackson, even spending a summer living in a cabin at Jackson Lake while his dad worked as a fishing guide. He and his siblings were always getting into trouble, but if you asked his mother, he was a perfect kid. Old friends remember only getting into mischief when Danny was around, and it was usually always Danny's idea. He was a carefree young kid, always hunting, fishing, and looking for adventures. He always told stories about how happy he was of the childhood he had.
He was a strong and athletic young boy and excelled in football and track, where he was a sprinter and pole vaulter in high school. After graduating, he was a little league football and baseball coach, and some families in Jackson can say Danny coached them for several generations, including his own sons and granddaughter. Among so many other things, he also followed his dad and became a member of the Elks Club and was a league champion scratch bowler.
He met his wife during their junior year of high school, and at age 18, Danny married the homecoming queen and his high school sweetheart, Cathy Coverston on February 15, 1969. They had two sons, Michael and Tony.
Besides going to school at the University of Wyoming, Danny and his family spent most of his life in Jackson Hole. He worked in construction and owned his own custom log home business.
After a devastating car accident in 1995 that left him in a wheelchair, he worked at WYDOT, where he made trips to the DMV actually enjoyable. He then found his niche in radio, becoming "the Voice of the Broncs" for 21 years. He broadcasted Jackson Hole High School sports, calling the games for Broncs football, basketball, volleyball, and wrestling matches. He also called American Legion/Babe Ruth baseball and one season of Moose hockey.
His cheerful encouragement, humorous commentary, and love and passion for the teams and players, coaches, and sports-goers representing Jackson impacted the community in a way that no one will ever forget.
He started an annual fishing derby on Jackson Lake in 1987 with two of his buddies, Joe Bush and Tommy Toolson, known as the "BMT Pro Fish Off," which began as a friendly competition to figure out who was the best fisherman in the area.
He retired from radio in 2018, but even retirement couldn't slow Danny down. He loved going on fishing trips on Jackson Lake or the Salt River with his sons, watching University of Wyoming football games, and spending time in the yard or going on drives with his wife. Danny was always there for his family, never missing a single game, concert, celebration, or adventure with them, no matter how much pain he was in. He was always so proud of his children and grandchildren.
Danny Mayer is survived by his wife Cathy, his mother Jeanine, his brother Eddie (Nancy), his sister Penny (Bret), his two sons, Michael (Amy) and Tony (Ali), and his Grandchildren, Emma, Maddy, and Cherri, as well as numerous nieces and nephews. Danny will be missed dearly for his inspirational strength and noble outlook on life. We are so glad that his suffering is at an end, and he is resting peacefully with the Father.
In lieu of flowers, donations can be made to the Bank of Star Valley Danny Mayer memorial. These funds will be used to create a Danny Mayer Scholarship Fund for Jackson Hole High School students at a later date.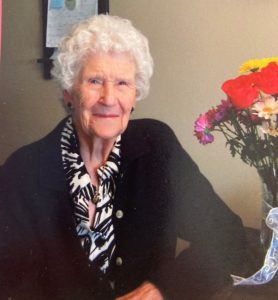 Joyce Fern Brown Barrus returned home, 1 February, 2022 from her home in Fairview, Lincoln, Wyoming.
Born April 24, 1925 in Fairview, Wyoming to James Fredrick Brown Jr. and Frances Elizabeth Pead; ninth of ten children.
Married Grant Millward Barrus (1923-2000), son of Albert A. and M. Alice Barrus, June 24, 1943 in the temple of The Church of Jesus Christ of Latter-day Saints at Salt Lake City, Utah.
Five children were born to their eternal union. Jerald Grant, (Barbara Aullman), Marc Brown (Linda Rich), Kristene (Glade Hatch), Marie (Deb Wolfley), Tracy Allen (Marie Lester).
Grant and Joyce leave a heritage of five children, twenty- six grand children, eighty-four great-grandchildren, fifteen great-great-grandchildren.
Joyce loved the safety and teachings of Jesus Christ. She served in many ways to help build God's Kingdom on earth; including a mission to Birmingham, Alabama at age seventy- eight.
Working to discover her families' descendants was important; hoping to bless someone to receive gospel covenants.
Her love of music has brought enjoyment and good to so very many of her family and the Star Valley community. Mother had over ninety piano students which included two generations.
A garden kept mom busy in the summer. Fall brought delicious bottles of jams, fruit, and vegetables to her fruit room shelves; and sharing to brighten someone day.
Twenty-five years were spent in the Grant M Barrus' Hunting Camp. Joyce was a gourmet cook using a Monarch Wood Stove/oven. As the hunters rode into camp, they would smell the delicious biscuits/desserts.
Grandma is well known for her mouth watering bread, rolls, meals, and homemade root beer.
Grandma would say "I don't know how to play this game," and then she would win and smile.
Caring family and friends have helped mother experience her love of travel; England, Hong Kong, and many places in the United States.
Mother looked forward to her brother Blaine and sister-in-law Ruth visiting from California for the summers. Cousin picnics were something to look forward to.
Uncle Blaine would bring a stepping stool, help mom into his truck and off they would go to Taco Tuesday or Burger King. So nice to see them together.
Joyce lived the motto: "Use it up, wear it out, make it do, or do without;" (only use two squares of toilet paper).
Many children and grandchildren enjoy her beautiful hand quilted quilts. Many blocks were from dresses, men's double knot suits, or left over fabric.
Mother leaves a legacy of love and service, and testimony.
Siblings: F. Othello (Lera Allred), C. Newell (Elinor Millward), W. Kenneth (Anis Larson), J. Doyle (Pearl Hoopes), Donna (W. Ardell Ames), F. Dean (Esther Mae Orton), E. Rhea (Lloyd Roberts), A. Keith (Ruth Walton)-living, E. Blaine-living (Ruth Shaerrer).
Funeral Services will be held 12 February, 2022 12:00 p.m. with a viewing: 12 February, 10:30-11:30 a.m. in The Church of Jesus Christ of Latter-day Saints Salt River/Fairview Ward Building, 104 Johnny Miller Drive Afton, Wyoming. Burial: will be in the Fairview Cemetery.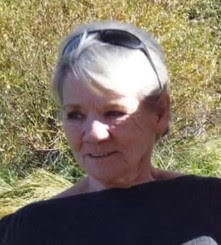 Ruth A. Jordon-Kunz passed away February 2, 2022 at her home in Etna, Wyoming.
She was born October 7, 1945 in Buckhannon, West Virginia.
She was a beautiful and loving mother of three; David M. Minton, Lansing Ermentraut, and Scott A. Minton.
A grandmother of seven; David A. Minton, Toni Clegg, Jordon Ermentraut, Madison Ermentraut, Carson Ermentraut, Kaylie Minton and Cody Minton. And great grandmother of three; Deklan, Lakynn and Ryken Clegg.
She was preceded in death by her brother Mark Jordon and her son David M. Minton.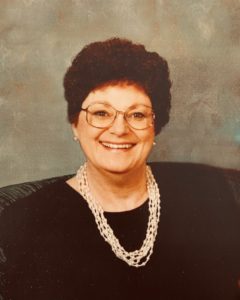 Sandra Baker Houseman passed away peacefully on February 3, 2022 at the Star Valley Care Center in Afton, Wyoming. She was a faithful, friendly, upbeat, courageous daughter of God with a love of family, an iron will, and a sassy sense of humor.
Sandy was born in Afton, Wyoming on June 13, 1947, one of eight children born to Thomas Levi Baker and Emma Lois (Herrick) Baker. She lived and attended schools in Paris, Wayan and Soda Springs, Idaho, and in Cache Valley, Utah. She married Michael Lawrence Houseman on November 6, 1965 in Wichita Falls, Texas. They were blessed with three children and moved to Wayan, Idaho in 1972 to raise them. Sandy was a dedicated wife and mother and supported her children in their various school and extracurricular activities. She later worked at Freedom Arms and Dana's True Value Hardware, both in Star Valley, Wyoming.
Sandy was a faithful member of The Church of Jesus Christ of Latter-day Saints and served in the Church wherever she was called. Her faith in the restored gospel of Jesus Christ never waivered. She felt especially great joy in seeing her posterity serve as missionaries and always displayed a map showing the many places around the world where they were called to serve.
Sandy was diagnosed with multiple sclerosis midway through life. For over 25 years, her husband Mike lovingly cared for her at home and visited her almost daily once she moved to assisted living centers. Their special bond of love and affection is an example to many of true love and devotion.
Sandy is survived by her husband Michael Lawrence Houseman of Wayan, Idaho; her three children Richard Michael Houseman (Lori) of Lehi, Utah, William Levi Houseman (Marci) of Sandy, Utah, and Jennifer Lynn Guy (Michael) of Tucson, Arizona; her thirteen grandchildren (Kaylie, Megan, Jared, Ryan, Matthew, Allison, Carina, Lindsey, Ben, Luke, Alexis, Sandra and Jada) and five great-grandchildren (Jack, Madelynn, Oliver, Sam and Margot); her sisters Phyllis Griffin of Yukon, Idaho, Geneal Dockstader of Soda Springs, Idaho; her brothers Vic L. Baker of Pocatello, Idaho, and Tom E. Baker of Houston, Texas.
She was preceded in death by her parents Thomas Levi Baker and Emma Lois Baker; her sisters Cleone Cabutti and La Nea Baker; and her brother L. Dee Baker.
Funeral services will be held on Friday, February 11, 2022 in the Hooper Ward chapel located at 281 E. Hooper Ave. in Soda Springs, Idaho. There will be a viewing from 9-10:30 a.m. and the funeral service will begin at 11:00 am. Graveside services will immediately follow at Fairview Cemetery located at 148 S. Main St. in Soda Springs, Idaho.
Condolences and memories of Sandra can be shared with the family by visiting www.simsfh.com.
Let us know what you think!
Tagged:
Daniel (Danny) Clay Mayer
Joyce Fern Brown Barrus
Robert "Bob" Dahlberg
Sandra Baker Houseman
Star Valley Wyoming obituaries
Wyoming obituaries