Independent Obituaries: January 13, 2021
The following obituaries appeared in the January 13, 2021 edition of the Star Valley Independent.
For more area obituaries, please visit Schwab Mortuary.
For more resources including headstones, please visit the Star Valley Historical Society.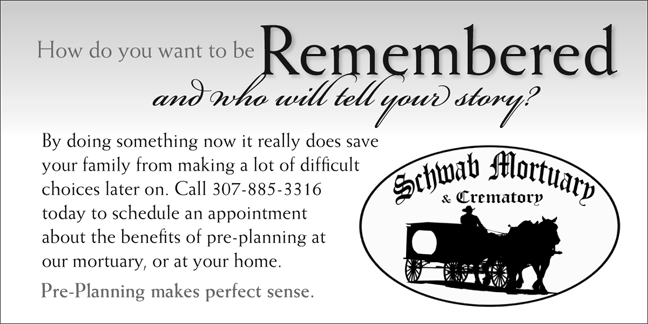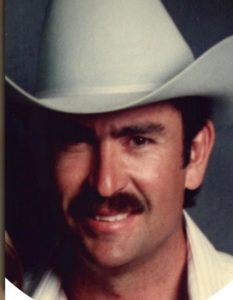 Brent Joseph Biggs was born June 18, 1952, to Willis Allen and Anne Justina Douglas Biggs, in Murray, Utah. He passed away from cancer on January 4, 2021, in Afton, Wyoming.
He had an adventurous life. Never a dull moment. When he was a young boy, his father was a construction worker in the Grand Canyon. Brent and his sister Kaye spent many happy days there.
When he was 17, he went to work for Larry Miller Auto in Salt Lake City, Utah, painting cars. It was there he painted a race car for A.J. Foyt. A year later he joined the Navy, during the Vietnam War.
Upon returning home, he married Pamela Kay Brown, on November 9, 1971, in Millville, Utah. They were later sealed together in the Logan Utah Temple. They had three children.
Together they owned and operated B.M. Mink Ranch. They and their children spent many long, happy hours caring for the mink, first in Franklin, Idaho for 23 years, then in Malta, Idaho for 5 years. They were later divorced, but became good friends.
Brent loved to learn new things. He tried everything from Karate, to teaching himself to speak Spanish, play the violin, and mostly to cook. There wasn't anything he couldn't build or fix. He loved old cars, dogs, cats, and horses.
His first truck driving job was hauling gasoline. Then he went to work doing road construction. First building and maintaining crushers. Later he went to work on the gas pipeline. Working in the middle of nowhere, preferably on the side of a big mountain, in over 30 different states. He ran a dozer and then he was a foreman, teaching others the trade. He would come home as often as he could to help with the mink ranch. He was in Vernal, Utah when he uncovered the bones of a dinosaur eating another dinosaur, they are still on display at the Utah Field of Natural History State Park Museum.
Brent held several callings in the Church of Jesus Christ of Latter-Day Saints. He served in the Sunday School presidency, as a Sunday School teacher, and in the Boy Scouts.
He is survived by his children, Thomas Cass (Dawnya) Biggs, Elba, Idaho., Nicholas Brant (Michelle) Biggs, Brigham City, Utah, and Heather Kay (Corey) Cope, Afton, Wyoming and 10 grandchildren. A brother, Myron Don Barrett, Salt Lake City, Utah, a sister, Marsha Kaye (Kirk) Petersen, and his ex-wife Pamela Kay Brown.
He was preceded in death by his parents, two half-brothers, Willis Lee (Bill) Sampson, and Stephen Henry Biggs, a half-sister Gwen Atwood Anderson.
He will be laid to rest in the Afton City Cemetery in Afton, Wyoming with military honors done by VFW Post 4797. He fought a good fight and will be sorely missed.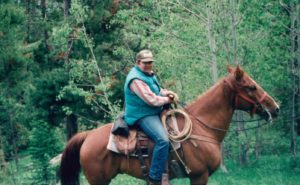 Gary Lee Hedges, 73, devoted father and loving husband, left this earth suddenly, but with his boots on, January 6, 2021. He was born March 25, 1947 to Mervin Jasper and Rosalyn Hedges in Lander, Wyoming.
Gary graduated from Fremont County Vocational High School in 1965 and attended Porterville Horseshoeing School in California.
After being drafted into the Army, Gary left to serve his country in the Vietnam war for two years. Upon returning from the war, he married his best friend Linda Sue Moses in Jackson Hole, Wyoming on February 7, 1970. Gary and Linda had four amazing children; Ryan, Brandy, Logan and Jessica. Gary was an avid outdoorsman and rancher. He worked at the National Elk Refuge in Jackson Hole feeding the elk by horse-drawn sleigh.
Gary considered himself lucky by being able to work numerous guiding and outfitting jobs, which was his passion. He was awarded Guide of the Year in 1971. He worked for several ranches over the years and was most at home on the back of a good horse. He loved what he did and was a hard working man who never left a job undone. All who knew him could easily say he was a quiet spoken man, therefore when he did speak, everyone listened to what he had to say. More often than not, it was a sarcastic remark that resulted in laughs, but he could also be very insightful and give great advice.
He spent his later years being an extraordinary grandpa, passing on his wisdom of fishing, hunting and work ethic to his grandkids.Gary was preceded in death by his parents, his older sister Kathleen Daniels, and sister-in-law Sandra Hedges. He is survived by his wife Linda, his brother James Hedges, son Ryan (Dawn) Hedges, daughter Brandy (Aaron) Taylor, son Logan (Kresta) Hedges, daughter Jessica Hedges, and 11 grandchildren.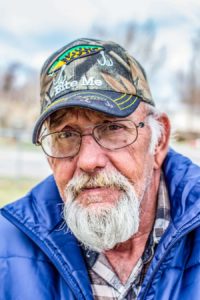 Michael Earl Cullimore, age 73, passed away peacefully Dec 22, 2020 at his home in Star Valley, Wyoming with family by his side.
Mike was born in Salt Lake City, Utah, Feb 16, 1947 to Earl Forrest Cullimore and Dot Mitchell Cullimore. He was the oldest child. Mike had one brother and two sisters who he loved dearly. Mike was raised in American Fork, Utah where he worked hard on his Uncle's apple orchard and cattle ranch.
Mike learned to hunt and fish early in his life. He loved the outdoors. He loved the Provo River and Strawberry Reservoir. These two places gave him his love for fishing.
Mike's family moved to Murray, Utah where he attended and graduated from Murray High. He was called to serve his country shortly after high school. The Army chose him. He served in Germany and Vietnam where he received the purple heart.
Mike enjoyed meeting and talking to people. This lead him to his various occupations in retail.
He enjoyed his friends at the coffee shop, teasing the waitresses and the clerks at the grocery store.
Mike met Carolyn Sanderson in Salt Lake City at her employment. To this union five children were born. Mike and Carolyn moved to Star Valley where Carolyn was born and raised. Mike loved the valley, especially the fishing holes. Salt River was the best. At this river, he met his fishing buddy DeRell Coates.
What a pair and what stories!
Mike was preceded in death by his parents and his siblings and one grandchild.
Mike is survived by his wife Carolyn, his children Leslie (Lynn) Lewis, Chris (Shannon) Cullimore, Amy (Joe) VanderDoes, Leisha (Logan) Erickson and Mitch Cullimore. He leaves behind eleven grandchildren and two great grandchildren who meant the world to him.
A celebration of life will take place this summer with military honors on the banks of Salt River.
Tagged:
Brent Joseph Biggs
Gary Lee Hedges
Michael Earl Cullimore
Star Valley Wyoming obituaries
Wyoming obituaries