Independent Obituaries: January 25, 2023
The following obituaries appeared in the January 25, 2023 edition of the Star Valley Independent.
For more area obituaries, please visit Schwab Mortuary.
For more resources including headstones, please visit the Star Valley Historical Society.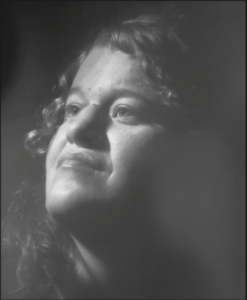 Peggy Ranette "Nettie" Merritt age 49. Our sweet Nettie was born April 28, 1973. She was welcomed home by her parents Ron and Debra Merritt, her big brother Dee, and older sister Rachelle (Shelly). She passed away December 23, 2022, in Ammon, Idaho.
Nettie lived in Logan, Utah where her parents were just finishing their education at Utah State.
The family then moved to Price Utah, Salt Lake City, Utah, Green River, Wyoming where she and Shelly went to the Day Training Center. The next move was to Evanston, Wyoming where the girls went to Clark Elementary. Ron was transferred to Jackson. The girls attended C-V in Jackson.
When they were too old for C-V, they went to Idaho Falls Group Homes in Ammon, Idaho which later became Grand Teton Human Services where Shelly and Nettie had their own apartment with caregivers.
Nettie had a bright smile and a lilting laugh. She walked at age 8, but she never talked, but could communicate her love with her smiles, touches, and bright eyes. The last two years she had a stroke leaving her unable to walk, and she had a feeding tube. De- spite these obstacles, she still enjoyed those around her.
She is survived by her parents, her brother Dee (Gail) Merritt, sister Rachelle, grandmas, Grace Ellen Merritt and Charleen Putnam, nieces and nephews, and numerous uncles and aunts.
Funeral services were held in the Auburn Ward Church, Wednesday, December 28, 2022 at 11:00. A viewing to precede the funeral was held from 9:30-10:45. Following the services, interment was in the Auburn Cemetery.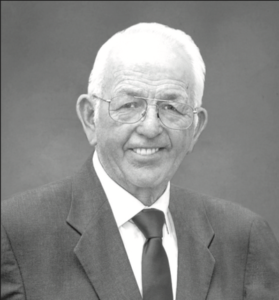 Duard Blair Erickson peacefully returned to our Heavenly Father, on January 14, 2023, at the age of 88 in his home in Bedford, Wyoming.
Blair was born in Fairview, Wyoming to Duard Hyrum Erickson and Vera Hoopes Erickson on October 19, 1934, the third of six children.
Blair grew up as an adventurous little boy in Fairview. He was very active and loved to be outdoors with his family riding horses, fishing, and trapping. The family worked hard together and played hard together. He graduated from Star Valley High School where he met the love of his life, Alice Fluckiger, in World History class. They were married in the Idaho Falls Temple for time and all eternity on July 7, 1954.
They made their first home in Afton and Blair worked on construction of the Palisades Dam. Within a year, they moved to Fairview where they started their family. In 1960, they took their young family to run the Fluckiger family dairy farm in Bedford, eventually buying the farm and making it their permanent home, where they raised their twelve children.
Blair kept his days full, starting early in the morning and working until late at night. He taught his kids to work hard by example and by having them work right alongside him.
Blair loved to joke and tease anyone and everyone he was around. The light in his eyes and the grin on his face as he laughed couldn't help but make you smile. Anyone who came in contact with Blair knew how much he cared about them, and we never escaped without one of his famous bear hugs! His neighbors all knew him because he shared his love by serving them. His good example helped his children learn to serve and help others also.
When there was a break in the work, you would find the family carrying on the tradition of spending time together as a family. In the outdoors, he loved hunting, camping, and fishing with his family and riding his Purebred Morgan horses. Indoors, he liked playing board games and card games. The family all plays a game that we call "Grandpa's Game." Even though he was usually working, he liked to sit down to read a book or watch a good old western movie once in a while. He liked to listen to his music, and would often be heard singing around the house, barn, or in the car. He thoroughly enjoyed singing in the ward choir.
Blair's love for his Savior was shown in everything he did and said. Kneeling around the kitchen table before breakfast to start the day with family prayer was very common, and they faithfully ended each day on their knees as well. He loved each member of his family and showed them that love through his actions and deeds. He is a devoted member of The Church of Jesus Christ of Latter-day Saints, where he served in many positions.
He served for about 10 years as a temple worker, first in the Idaho Falls Temple and then in the Star Valley Temple.
Blair will always be remembered as a loving husband, father, grandfather, great grandfather, friend, and neighbor. He is survived by his sweet wife, Alice, his 12 children; Jann (Hal) Heiner, Alan (Sheri) Erickson, Denise (Kent) Astle, Betsy (Mike) Denney, Bart (Janet) Erickson, Colin (Jean) Erickson, Sven (Bobbi) Erickson, David (Lynda) Erickson, Brent (Maleah) Erickson, Allison (Clint) Fullmer, Vera Lyn (late Brian) Bradshaw, Aaron (Angeana) Erickson, 68 grandchildren, 112 great grandchildren, and his sister, Vera Beth Hyde. He is preceded in death by his parents, siblings Cora Jean Sessions, Farrel Ross Erickson, Eric Reed Erickson, Royle Dee Erickson, 3 grandchildren and 6 great grandchildren.
The family has scheduled a viewing at the Bedford Ward Building on January 26, 2023 from 6:00-8:00p.m. On January 27, 2023 in the Thayne Stake Center, a viewing will be held from 9:30- 10:30 with the funeral following at 11:00 a.m.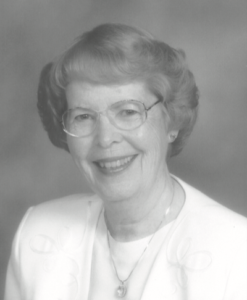 Joan C. Enouen, age 92, of Kettering, Ohio peacefully passed away on January 17, 2023 surrounded by her loving family. She was born in Cincinnati, Ohio on May 26, 1930. She graduated from Julienne High School in 1948. She graduated from the University of Dayton in 1952 at the top of her class and earned a Master in Business Administration from Wright State University in 1987.
Her greatest joy was spending time with and caring for her husband and family. She is survived by her children: William Enouen Jr. (Denise), Robert Enouen (Susan), Kathryn Owsiany (Kenneth), James Enouen (Danita), and Patricia Enouen-O'Meara (Sean); 10 grandchildren, Nicole Ranere (Christopher), Daniel Enouen (Regan), Matthew Enouen (Jourdan), Erica McCabe (Rick), Claire Hale (Bryan), Robert Enouen Jr. (Nadia), James Enouen, Eric Enouen, Adam Enouen, and Nicholas Enouen; 11 great-grandchildren and numerous nieces and nephews. Joan is preceded in death by her husband Bill, the love of her life, to whom she was married for 68 years, her parents, Ralph and Virginia Batsche, and her siblings, Ralph Batsche Jr., Robert Batsche, Ronald Batsche and Marilyn Rigo.
Joan gave 100 percent to everything she did. Her creativity, home-making and organizational skills along with her vitality, energy, discipline and intelligence made for a wonderful home and happy family. Joan's commitment, hard work and capability enabled Bill's success in his work life. She was a true partner in all aspects of their life together. Joan was involved in many volunteer activities throughout her life. She especially loved being in the St. Charles choir for 30 years and Co-chair of the Dayton Philharmonic Women's Association Design Showhouse in 1993.
Joan and her husband Bill, established ongoing scholarships for deserving students at the University of Dayton. Their support for the University of Dayton, St. Charles Borromeo Church, Catholic Social Services and other charitable organizations was continuous throughout their lives. Joan's love and care of her family and friends was the most important work of her life. Her devotion to those she loved was a true gift.
A visitation will be held on Friday, January 27, 2023, at 9:30 am at St. Charles Borromeo Church, 4500 Ackerman Blvd, Kettering, OH 45429 where Bill and Joan were Charter Members. Words of Remembrance will be given at 10:45 am and the Mass of Christian burial will begin at 11 am. If unable to attend in person, please join us in prayer and participate virtually at www.stcharles-kettering.org. Burial in Calvary Cemetery. Fond memories and expressions of sympathy may be made at www.routsong.com.
In lieu of flowers, contributions can be made to the University of Dayton for the William A. and Joan C. Batsche-Enouen Scholarship Fund by visiting: www.givecampus.com/campaigns/7956/ donations/new and searching for Enouen in Select Fund Designation box or donate to the charity of your choice.
Let us know what you think!
Tagged:
Duard Blair Erickson
Joan C. Enouen
Peggy Ranette "Nettie" Merritt
Star Valley Wyoming obituaries
Wyoming obituaries