Independent Obituaries: January 26, 2022
The following obituaries appeared in the January 26, 2022 edition of the Star Valley Independent.
For more area obituaries, please visit Schwab Mortuary.
For more resources including headstones, please visit the Star Valley Historical Society.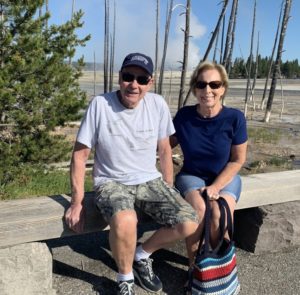 Andrew ("Andy") Hinck Perkins, of Orem, Utah passed away January 15, 2022. He was born on June 24, 1940 to Thomas Nathaniel Perkins and Mary Elizabeth Hinck Perkins in Star Valley, Wyoming, the last of twelve children. He married Diane Marie Stuckey on August 20, 1964 in Westchester, California, and was sealed with her for time and eternity on August 21, 1964 in the Oakland California temple.
They were blesssed with five children (Robert, Christina, Larissa, Kelli, and Allyson), fourteen grandchildren and one precious great-grandchild.
Andy was preceded in death by his parents, brothers Floyd, Farn, Marvin (died at birth), Eldon, and Dean, and sisters, Neoma, Eva, and Alice.
Andy came from a family who loved this country; three of the brothers served in the U.S. military in WWII from which only two returned. Following in his brothers' footsteps, Andy served in the U.S. Navy as a submarine sonar tech during the Cold War from 1959-1963. He also served in the Reserves at the end of his enlistment until 1976. After receiving an honorable discharge from the Navy, Andy served as a missionary for the Church of Jesus Christ of Latter-day Saints in Melbourne, Australia from 1962–1964. He met Diane in the mission home in Salt Lake City as they were both leaving for the two-year calling. Diane was in France and Andy was in Australia, but they wrote for those two years and married when they returned to the states.
Andy loved fishing in the mountains, playing the guitar or piano, singing the cowboy songs he learned from his older brothers, and he could fix just about anything that was broken. He was an artist (charcoal), a poet (usually country-oriented), and made wooden carvings of animal figures and walking sticks. He served wherever he went, and he always stayed with the job until it was finished. He was a faithful member of his church and was the best home teacher and temple worker he could be. He was a man who led by example, rather than by words, who learned about hard work farming and caring for cattle, who took care of his mother, and loved his wife and family. His favorite place was always either home or the family vacation spot in the High Sierras.
He is survived by his beloved wife, Diane (Orem), and sisters, Clara Perkins Cannariato (Roy, Utah), Leola Perkins West (McCammon, Idaho) and Edith Perkins Hall (Riverside, California), children Robert (Margarita) Perkins (Huntington Beach, California), Christina Perkins (West Sussex, UK), Larissa (Jason) Watson (Fayetteville, Alaska), Kelli (Arin) McCarthy (Spring, Texas), and Allyson (Stephen) Whiteside (Orem, Utah), all fourteen grandchildren (Katy (Cody) Jensen, Whitney, Bryce (Katelyn), Andrew, Brandon, Elizabeth, Thomas, Kara, Nathan, Matthew, Sara, Hannah, Jacob, and James) and great-grandson, Mason Lee Jensen.
Funeral services will be held Friday, 21 January 2022 at 11:00 am in the Heather Ridge 3rd Ward meetinghouse located at 450 E 2000 N Orem, UT 84057. A viewing will be held just prior to the service at the meetinghouse from 9:30-10:30 a.m. Burial will be at the Orem City Cemetery in the military service memorial area with full military rites by the American Legion.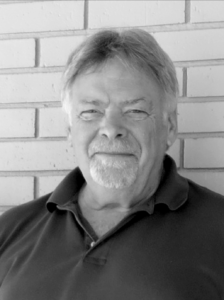 James Grant Arendts, 81, of Star Valley Ranch Wyoming, passed away January 17 at his home.
A structural engineer and inventor, Jim was born October 4, 1940 in Des Moines, Iowa to Elwood and Louise Arendts, and had a younger sister, Charlotte. He grew up in Des Moines, graduating from East High School where he played football and was on the swim team. He attended and graduated from Iowa State University receiving his Bachelor degree in Civil Engineering, and Master and PhD degrees in Structural Engineering, and was a member of Phi Kappa Phi honor society.
Jim married JoAnn Schlaser and moved with his family to Idaho Falls, Idaho where he began his career as a licensed PE with the Idaho National Laboratory. He was an adjunct professor at the University of Idaho, and worked for a year and a half as a USNRC delegate engineer at the University of Stuttgart in Germany. In recent years he became an inventor and was issued five patents.
Jim married Kim Culbertson in 1986, and they made their home at Star Valley Ranch, Wyoming in 1995 after retiring, living in the home he designed.
He was a leader in Explorer Scouts in Idaho Falls. He loved motor cycles, from his first Indian as a teenager to the Harley he had at the end of his life. As a mountaineer he summitted many peaks, including the Grand Teton several times. He attained his pilot's license in Idaho and built a Rans S12 aircraft. He was a volunteer member of the ski patrol at Kelly Canyon and Targhee ski areas, and also volunteered as a first aid instructor through the Red Cross.
Jim's cheerful, kind, and easy going demeanor endeared him to many and he will be greatly missed. He truly loved his family and friends.
He is survived by his wife, Kim Culbertson-Arendts, son Eric (Lisa) of Queen Creek, Arizona, daughter Amy of Ann Arbor, Michigan, four grandsons Connor, Parker, Kross, and Jack, and critters Daisy, Tut, and Izzy. He was preceded in death by his parents.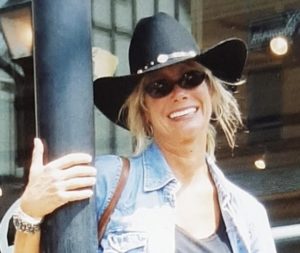 Jennifer Louise (Jenny) Struhs, age 65, of Bedford, Wyoming, passed away on January 14, 2022.
Jenny was born on January 29, 1956, in Indianapolis, Indiana, to William (Bill) and Louise Castner. She graduated from Westfield High School (Westfield, Indiana) where she enjoyed her years as a cheerleader. She went on to attend Hanover College in Indiana.
She married Mark Struhs on February 6, 1988. They spent their 34 years together raising a family in Southlake, Texas; Chicago, Illinois; and her favorite home among the mountains of Wyoming. Jenny enjoyed many friendships everywhere she lived and in the numerous cities and countries they traveled throughout their years together. She was known by all for her sweet, kind, caring nature, and her gift for listening and lending support to anyone in need.
A person of style, Jenny had a passion and eye for interior and floral design. She loved to read; she and Mark often read to each other. She gravitated to the beauty found in nature and was an avid hiker among the mountain ranges of Wyoming, never happier than when in the Tetons. She fell in love with horses in childhood, a love that continued throughout her life. Jenny was devoted to her family and was nourished by her deep faith.
Jenny was predeceased by her beloved parents, nephew, Stephen W. Castner, and niece, Tiffany Struhs.
She is survived by her husband and their four children: Brittany Bailey and Christopher Struhs, Dallas, Texas; Matt Struhs (April), Key Largo, Florida; Stephanie Wibom (Patrik), Dallas; five grandchildren: Ethan, Kaden, Elsa, Emilia, and Siena; her brother Stephen Castner and his wife Kay of Cedarburg, Wisconsin. She loved and was loved by her numerous in-laws, niece, and nephews.
There will be a private family gathering to honor Jenny in Dallas, followed at a future date by a celebration of her life in her beloved Star Valley, Wyoming, and a graveside memorial in Holton, Indiana. In lieu of flowers, the family requests donations be directed to NAMI (National Alliance on Mental Illness) or Feeding America.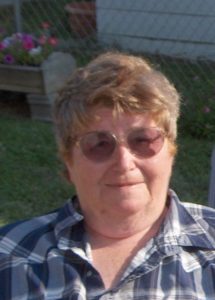 Norma Gay Siren James, aged 81, passed away on January 17, 2022, in Bozeman, Montana. Norma was born June 5, 1940, in Afton, Wyoming to Wayne and Lillian Siren. She lived and attended grade school in Smoot, Wyoming and graduated from high school in Rock Springs, Wyoming.
Norma met her future husband, Bently Ray James in 1956 in Jackson Hole, Wyoming, and the loving couple later married in 1958. Together, they raised six children. She is preceded in death by her parents, husband Bently, daughter Joyce Hamilton, and sons-in-law Earl Hamilton and Brian Moore.
Norma often spoke fondly of her idyllic childhood in Star Valley, Wyoming. Among her favorite memories were the warm summer days spent up the Greys River where her father worked in the Old Blind Bull Coal Mine and after-school visits to her grandmother's house where she was served hot bread fresh from the oven.
While Norma was a dedicated wife and mother, she was also a committed civil servant for her entire career. After she and Bently married, they settled in Riverton, Wyoming before moving to Rawlins, Wyoming, and later, Bozeman, Montana. In 1969, they settled in Deer Lodge, Montana, where Bently worked as a correctional officer at the Montana State Prison and where Norma began a career as a dispatcher for the Montana Highway Patrol. In 1980, the couple returned to Rawlins, with Bently continuing his career as a correctional officer at Wyoming State Prison, and with Norma furthering her career as the dispatch supervisor for the Rawlins Police Department. She tirelessly served in this position for over 22 years, retiring in 2002. To be closer to family, she then moved to Bozeman where she resided until her passing.
Norma was an avid outdoorswoman, and she could often be found fishing up Racetrack Creek and later cooking that day's catch with fried potatoes in a Dutch oven or a cast-iron skillet oven over a campfire. She loved hunting, especially pheasants. She was also an accomplished quilter, knitter, and crocheter; her blankets and crafts are now treasured gifts in her family. In her retirement, she took delight in reading crime dramas and historical novels. She also enjoyed completing jigsaw puzzles–the more challenging, the better–and spending evenings playing board and dice games with her children and grandchildren. Norma was also the family archeologist, digging up and sifting through past historical records to create and maintain a genealogical record spanning centuries.
Norma is survived by her brother, Wayne Siren (Linda), sons Glenn James (Patricia) and Andrew James (Sharon), daughters Karen Parker (Wayne), Robin Hoover (Jeffrey), and Terri James (Tony). She is also survived by 14 grandchildren, 27 great-grandchildren, and two great-great-grandchildren.
At Norma's request, the family will not hold a service. In lieu of flowers, please consider a contribution to the Wounded Warrior Project, as Norma was especially proud of the military service of her children and grandchildren.
Though she is no longer with us, her legacy, her memories, and her love will be carried on throughout her family for generations to come.
Condolences and memories may be shared with the family at www.dahlcares.com.
Let us know what you think!
Tagged:
Andrew ("Andy") Hinck Perkins
James Grant Arendts
Jennifer Louise (Jenny) Struhs
Norma Gay Siren James