Independent Obituaries: January 4, 2023
The following obituaries appeared in the January 4, 2023 edition of the Star Valley Independent.
For more area obituaries, please visit Schwab Mortuary.
For more resources including headstones, please visit the Star Valley Historical Society.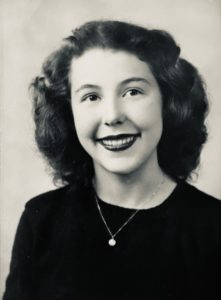 Shirley (Gabrielson) Rees returned to our heavenly Father, on December 26, 2022, at the age of 92. Shirley was born in Salt Lake City, Utah to Ernest Bernard Gabrielson and Georgia Fotheringham Gabrielson on January 21, 1930, the first of their two children.
Shirley grew up in Salt Lake City, Utah and graduated from East High School. She then attended the University of Utah. Her education was cut short when she met Del Rees. They married in 1950, and afterward moved to Granger, Ut. There they proceeded to raise their family. Shirley eventually earned a Bachelor of Science degree in Elementary Education from Brigham Young University in 1973. A remarkable achievement for a young women in the 1960s and still raising six children.
Literature and faith were ever present in Shirley's life, this led to a career in education. After 30 years of living in Utah and with the family raised, Shirley and Del left Granger, Utah to make a new life in Bedford, Wyoming. Shirley loved life in Bedford. Here she continued her teaching career as an elementary school teacher; she loved the kids and they loved her.
Shirley was a devoted member of The Church of Jesus Christ of Latter-day Saints, where she served in many positions. She especially enjoyed her time serving as a church librarian.
She had a passion for genealogy research. The genealogy work led to her writing the book "Hannah Stands Tall", which loosely portrays her great grandparents living in Southern Utah. Becoming a published author was one of Shirley's goals, one that combined her love of literature and education. While she always maintained that the central character Hannah, was not her, Shirley showed the same integrity, faith in God, love for family, that she was known for.
Shirley will be remembered as a loving wife, mother, grandmother, and great grandmother. She is preceded in death by her infant daughter Karen. She is survived by her brother Gary, husband Del, her six children; Nick, Shaun, David, Kellie, Eric, Kim, and their spouses, 19 grandchildren, and 14 great grandchildren.
Funeral services will be held at the Bedford Ward House, on January 7, 2023. The viewing will be from 9:00 am to 11:00 am, Funeral services will commence at 11:00 am to 12:00 pm. Graveside services to follow at the Bedford Cemetery.
Following the services, the Bedford Ward Relief Society will provide a luncheon at the Bedford Ward House.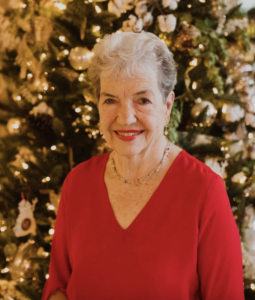 NaDee Harrison Davidson, 88, a 26-year resident of Placerville, California, passed away on Friday, December 23, 2022. She was the oldest daughter of Leslie and Maurine Harrison of Osmond and always loved the beautiful valley where she was born and raised.
Before retiring to California, she and her husband of 64 years, Jack, lived in Hawaii, where she raised six children and managed a travel agency. She was the personification of the spirit of Aloha, always making everyone around her feel appreciated and valued.
Up until the day she died, NaDee displayed a supernatural ability to provide perfectly timed, unexpected acts of love and service that aligned exactly with the needs of the recipients.
NaDee will be forever honored by her children and their spouses, Jacque and Trace Kirk, Richard and Jacki Davidson, Eileen and Jeff Tuttle, DeAnn and Sid Walch, Daniel and BaBette Davidson, and Jeffrey and Shain Davidson, her 29 grandchildren, and her 58 great-grandchildren, as well as numerous friends and relatives throughout the world.
NaDee's life and legacy were commemorated on Saturday, December 31, 2022. Please refer to www.greenvalleymortuary.com for details.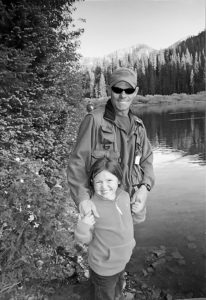 Dan Gray Thomas (63) passed away at home on December 28, 2022 in Fairview, Wyoming due to complications from COPD. Dan was born on November 13, 1959 in Maquoketa, Iowa to Gwena Mae Hillstead and Gerald Thomas. Dan and his family moved back to Star Valley in 1963 where he attended Afton Elementary and Star Valley High School. Dan is the oldest of five siblings.
Dan loved the outdoors, especially camping with his family and siblings, fishing, hunting, golfing and snowmobiling. That love of the outdoors was fostered when he was a young boy by time spent in the family owned hunting camp up Greys River.
Dan married Rebecca Nielsen on October 29, 1988. They raised two children together, Casey and Ambria. Some of Casey's favorite memories include time out on the golf course, camping and hunting. Ambria most remembers the quality time they spent together and his patience and kindness. Casey and Ambria brought much joy into his life and he was very proud of them.
Dan was a hard worker and held various employment positions including Star Valley Cheese, Water Star, and Teton Truss.
Dan was a member of The Church of Jesus Christ of Latter- day Saints and was recently ordained an Elder and able to go to the temple for the first time.
Dan was known to his friends and family as having a dry wit and being quick to joke and laugh. He was an exceptional- ly kind brother, father and son. Dan lived with and cared for his mother the last few years of her life.
Dan was preceded in death by his parents. He is survived by his stepmother, Gwen Thomas, two children, Casey (Tiffany) and Ambria, siblings Lori Veigel (Kyle), Jerry Thomas (Kelly M), Shelly Shearer (Darrin C) and Kelly Thomas (Rebecca), two grandchildren, Zeke and Kaizley, and many nieces and nephews. Dan was much loved and will be dearly missed.
No formal funeral service is planned. A celebration of life will be held at a future date.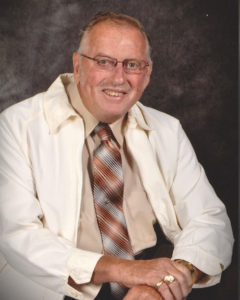 Larry Dean Harris, 85, of Soda Springs, passed away in his home on Christmas Eve. He was born to Alton Keith and Uarada Harris on October 29, 1937 in Logan, Utah. He grew up in Cache Valley and graduated from South Cache High School. In 1960, he married Dorothy Gagon and from this union, two daughters were born, Rose (Steve) and Dorci. They later divorced. Then in 1967, Larry married the love of his life, Dorthy (Dottie) LaMont, and gained four more children, Stacey, Kris (Earl), JR (Gayle), and Mark (Coralee) Liechty. Larry and Dottie completed their family with their son, Dean (Kerry).
Larry and Dottie made their first home in Conda and then Soda Springs, where Larry worked for JR Simplot for 35 years. This job also took them to Star Valley, Wyoming. After retirement, Larry and Dottie took on new adventures in California, New Mexico, and Arizona for a few years before settling back in Soda Springs to be close to family. They gained many close friends everywhere they lived. Larry and Dottie loved traveling together, country music, and dancing. Larry also enjoyed being in the outdoors including hunting, fishing, camping, snowmobiling and more recently UTV rides finding wildlife.
In August 2011, Dottie passed away and left a void in Larry's life. He filled this void spending time, on the go, with family and friends, including his dear friend, Darlene Meads. He was a member of the Church of Jesus Christ of Latter-day Saints. Although he was not an active member, he enjoyed learning more about the gospel. He also spent time as a booster club president in Star Valley and was a member of the Snodrifter Snowmobile Club in Soda Springs.
Larry will be remembered as the life of the party, for his witty sayings and as a fun, loving grandpa. He is survived by his children, 23 grandchildren, 53 great grandchildren and 5 great, great grandchildren. He was preceded in death by his wife, Dottie, parents, siblings, Colleen, Keith, John, and Mark, a stepson, Guy, and by a great grandchild, Talyn.
Funeral services will be held Friday, December 30, 2022 in Soda Springs at the Hooper LDS church, 281 East Hooper Ave. A viewing will be held on Thursday, December 29 from 6:00-8:00 pm at the Sims Funeral Home, and prior to the services on Friday from 10:00-11:30 am at the church, Burial will follow at the Fairview Cemetery.
Let us know what you think!
Tagged:
Dan Gray Thomas
Larry Dean Harris
NaDee Harrison Davidson
Shirley (Gabrielson) Rees
Star Valley Wyoming obituaries
Wyoming obituaries