Independent Obituaries: July 1, 2020
The following obituaries appeared in the July 1, 2020 edition of the Star Valley Independent.
For more area obituaries please visit Schwab Mortuary.
For historical obituaries and headstones please visit the Star Valley Historical Society.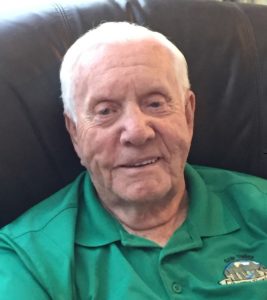 Darrel D. Walton died on June 23, 2020 at the age of 89. He was born on April 9, 1931 in Afton, Wyoming to James Everett Walton and Lora Anna Lehmberg. Darrel was married Ida Vionna Orton, April 14, 1950 in Avon, Utah at Vionna's sister, Raymond Knowles Home and later sealed for time and all eternity in the Idaho Falls, Idaho Temple of The Church of Jesus Christ of Latter-day Saints. After the death of Vionna, Darrel married Ella Janice Cranney on April 7, 1979 in the Ogden Utah Temple for time and eternity.
Darrel was an avid golfer playing several times a week with friends and family. He also enjoyed traveling with Janice and went to nearly every state.
Darrel was an extremely hard worker and excellent businessman in his company Darrel's Chevron for 40 years.
After retirement in 1995, and again in 2001, Darrel and Janice went on two service missions for The Church of Jesus Christ of Latter-day Saints. In Texas and Tennessee, they would go to the courthouses in each of the counties, where they took photos of all the birth and marriage certificates. In Tennessee they took 385,000 images. In 2005 they served a third mission in Las Vegas, Nevada Mission. Darrel took care of the missionaries' vehicles and Janice worked in the office with referrals.
Darrel is survived by his brother, Allen Walton (Jenna) and sister, Ellen Moyes (Lew); his sons, Val Dee (Margie), Joseph Herrick (Shirley); daughters Cheryl Stoddart (Max), Cyndi Grayson (Scott), as well as 14 grandchildren and 43 great grandchildren.
He was preceded in death by his wives, Vionna and Janice; parents Everett and Lora Walton; brothers Ross, Garth and Kent; sisters, Jean, Carol and Sherleen; sons, Gary and Layne, as well as granddaughter Andrea.
Graveside Services will be held on July 3, 2020 at 11:30 am at Memorial Redwood Cemetery, 6500 Redwood Road, West Jordon, Utah.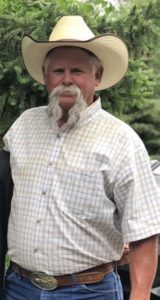 Dennis Michael Miserany Sr; traded in his cowboy hat for a halo on June 23, 2020, he was surrounded by the love of his life and his family who loved him so deeply at Eastern Idaho Medical Center. He was 61 years old.
Dennis was born February 21, 1959 at Camp Pendleton Navel Hospital in California to Daniel and Carol Miserany. Dennis spent his younger years riding horses, rodeoing, and doing chores at the Imlay Ranch, this is where he met his wife Micki. But their chapter was not quite ready to begin yet. Twenty four years later fate reconnected them and on December 12, 1996 they were married and the brady bunch began. Dennis and Micki have resided in Thayne, Wyoming for the last 10 years.
In 2002 Dennis, Micki and their herd moved to Jackson, Wyoming. This is where Dennis could live out his dream of the cowboy way of life. He would always say "There are more cows than people in this state." Dennis loved to Hunt (more so just spending time with his boys at camp watching them hunt), riding his horses, and spending time with his family who he loved so much. He was the best husband, Dad, and Papa.
Dennis is survived by his soul mate Micki, their children Jennifer, Dennis Jr (Heather), William (Matilda), Justin (Darcy) Cox, Courtney (Travis) Lucas, grandchildren Jeydon, Aislyn, Jersey, Caisen, Liam, Harper, Avery and arriving soon Lane. His mother Carol, mother in law Georgeann Henry, and siblings Daniel (Dotti) Miserany, Denise (Charlie) Froedge, Danette Hess, Deanne Redick, Donna (Mike) Anderson, Debbie (Phillip) Morace, and a herd of nieces and nephews.
Dennis was preceded to greener pastures by his father Daniel Miserany Sr; father in law Robert Henry, nephew Jonathan Froedge, and his four legged companions Kramer, Penny, Petie, and Bella.
A celebration of his life is planned for Sunday July 5th, 2020 from 1-5 p.m. at 2505 Shooting Iron Ranch Road Jackson, Wyoming 83002.
In lieu of flowers, donations can be made to Micki Miserany at the Bank of Star Valley.
"Love you, be careful…" -Dennis Miserany.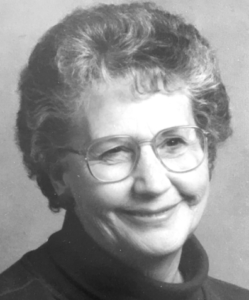 Jeannine Smith Hymas returned home to her Heavenly Father on June 11, 2020. Jeannine was born in Montpelier, Idaho on October 7, 1933 to Vernon Hirschi Smith and Etta Elaine Myers. She was welcomed into the home by a sister, Peggy Lou. They were inseparable and the best of friends all their lives.
Jeannine spent her childhood years in Montpelier, Idaho and attended kindergarten, elementary, junior high, and high school there. After graduation from high school in 1951, she attended Henegar Business College in Salt Lake City, Utah.
Jeannine married William Alma Adams and they had two daughters, Karen Jeannine and Peggy Dawn. After their divorce she married Roger Glenn Reed Jensen and they had one son, Timothy Smith. She later married LeRoy Hymas and they had one son, David LeRoy. They lived in Afton and Grover for many years.
After her divorce in 1983, Jeannine moved to Utah where she worked and attended school. She became a Registered Nurse in 1986 at the age of 52 and worked in Idaho and Utah. The last ten years of her nursing career she worked for the Utah State Health Department. After her retirement in 1999 she moved back to her childhood home in Montpelier.
She was a very loving and kind person and loved to help others. She always put others first. She served in many organizations, such as Montpelier Lions Club and Daughters of the Utah Pioneers. She was a strong member of The Church of Jesus Christ of Latter Day Saints and served in many callings there.
Jeannine loved hunting, fishing, reading, crocheting, doing puzzles and playing cards. She enjoyed doing things with her family and especially the grandchildren. She loved to travel and took her grandchildren on many trips. She loved attending events that her grandchildren and great grandchildren were participating in. She loved learning new things and at the age of 73 learned to play the piano.
She has spent most of the last five years in Aloha, Oregon with her daughter, Karen. She is survived by her four children, Karen, Peggy Dawn, Tim, and David. She has 17 grandchildren, 34 great grandchildren and 8 great, great grandchildren. She was preceded in death by her parents, sister and a step-son Danny Hymas.
A family funeral was held on Saturday, June 20, 2020 at the Schwab-Matthews Mortuary in Montpelier, Idaho. A public visitation was held on Friday, June 19 at the mortuary. She was buried in the Montpelier Idaho Cemetery.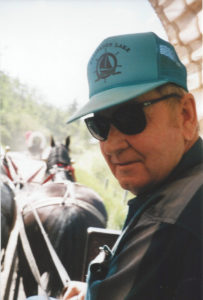 Jewell Garland Jones 86 years old, was born in Victor, Idaho March 11, 1934, to Eva Jemmett and Elmer Jones. He was delivered by his Grandmother, Susan.
He died June 21, Father's Day 2020 at home in Etna, Wyoming, surrounded by his family.
He married Patricia Caroline Basye Jones in Elko Nevada, they were together almost 67 years.
Jewell held many jobs as was the custom back then to do whatever you had to do to provide for your family. He left his family home to work for Lloyd Woolstenhulme just a few miles away at nine years old milking cows before & after school. Lloyd and Ethyl were like his second family and he worked there until he was 17 years old.
He worked in cheese factories in Victor and Driggs Idaho, where he became Head Cheese Master. Working various jobs i.e.: Wyoming Game & Fish Department the first time, hauling hay, Bridger Teton Forest Service spraying trees for bugs, Built bridges for Clarks & Petersen's Construction, Worked on the Hansen Ranch at the Lower Bar BC, Crescent H Ranch and Rivermeadows Ranch. He work for many years at the Wyoming Game & Fish as Elk Feed Ground Manager finally retired from there at age 62.
Jewell was a loving husband, father, and an incredible Grandpa to many. He made each one feel so special, and had a sweet, gentle love for all of the children in his life. Jewell will be remembered by his grandchildren as the man with all the answers. He was very intelligent, and his interests included 4 wheeling, hunting, his deep love and ability with riding and training horses. Politics, bird watching, puzzles, and card games, He and Pat would play against each other each morning for many years, keeping a tally. Every now and then he even won!
Jewell was receded in death by his parents Eva Jemmett and Elmer Jones, Dale, Gordon, Joyce, Mel, Jerry, Faye, Connie, Ted, Boyd, Brent (twin) Jones.
He is survived by his brothers Blaine (twin) and Randy Jones, spouse Patricia C Basye Jones,children; Terri Eva and John King, Donna Earlene and Richard Cole, Brett Lane Jones and Mary Button, grandchildren; Tami and Jim Duke, Travis and Courtney Lucas, William King and Julie Figueroa, Amanda and Ryan Fredrickson, Anna Roberts, Emily, Madelon and Eva Jones, Ryan and Val King, Brandon King and Clint and Tanya King. He had 18 Great grandchildren.
Funeral Services were held at the Emmanuel Bible Church in Thayne on June 27, 2020.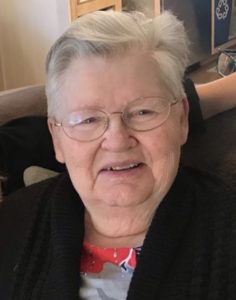 Ruth Beverly Simmons Barrus peacefully passed away at the age of 90 on June 21, 2020 in the comfort of her own home in Roseville, California. Ruth's viewing was on Monday June 29th at Price Funeral Chapel (6335 Sunrise Blvd., Citrus Heights, California). There was a graveside service at Roseville Cemetery (421 Berry Street, Roseville, California), Block #17.
One month prior to the Great Depression, Ruth Beverly Simmons was born in Buffalo, Wyoming. She was the oldest child born to Fredrick Edgar Simmons and Anna Josephine Elgin Simmons. Her younger siblings were Donald Fredrick Simmons, Patricia Jean Hart Podrasky, and Mary Jo Chorbagian (living). Their home was on the Mountain Glen Ranch, located 50 miles from Buffalo Wyoming, until her father died and the ranch hands were drafted for WWII, leaving little help to tend the 2700 acre ranch and making a move necessary.
Ruth attended Cheyenne High School, where she met her forever sweetheart, Deloy Barrus. Together they raised eight children and lived many years in Lincoln, California. They also lived in Wyoming, Arizona, and Utah.
Ruth was known for her angelic nature: positive, grateful, gentle, loving, and thoughtful. She constantly blessed others with her service and goodness.
She had a firm testimony of Jesus Christ and has now been received back into His arms, as well as the arms of her loving husband Deloy and eldest son, Dan (spouse: Nancy-living).
Ruth is survived by children: Loren (Diana), Joyce (Bill) Dickman, Valerie (George) Gettys, Delane (Sarah), Randall (Staci), Cheryl (Jim) Stanley, and Dana (Kirk) Schroeder—as well as 40 grandchildren, and 18 great grandchildren.
Tagged:
Darrel D. Walton
Jeannine Smith Hymas
Jewell Garland Jones
Ruth Beverly Simmons Barrus
Star Valley Wyoming obituaries
Wyoming obituaries