Independent Obituaries: July 13, 2022
The following obituaries appeared in the July 13, 2022 edition of the Star Valley Independent.
For more area obituaries, please visit Schwab Mortuary.
For more resources including headstones, please visit the Star Valley Historical Society.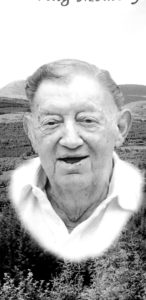 Shelby Eugene Steed was born May 5, 1932. Loved by his children, grandchildren, great-grandchildren and great-great grandchildren passed away on June 30, 2022 from a sudden heart attack.
Shelby grew up in Auburn and attended and graduated from Star Valley High School. He met his sweetheart when the Shumways moved to Auburn from Fairview. They began their life together after marrying April 4, 1951, in the Idaho Falls Temple. Together they raised five children. Shelby has lived in Star Valley his whole life except a couple times of moving to Utah, probably a total of five years away from the valley. He loved to be home.
Shelby was a hard worker. His work ethic was superb unlike any other. He took great pride in doing the job as perfectly as he could. He got experience in many jobs from trucker, driving for Nield Market to pick up groceries every week for 14 years, trucking for Utah/WY Freight, building homes and remodeling to working for the school district. And others in between. He first began his school district employee career as a crosswalk guard. He then became a truancy officer at the high school. (the kids all called him fish). He finished his career as a school district employee mowing lawns and snow removal. Shelby was very meticulous with "everything" he did. He would always teach his children "if you're going to do a job, do it right".
Shelby was a super record-keeper. He kept records for everything. He started a hand-written journal in 1967 and made his last entry the same evening he passed away. He has a total of 54, 2" white binders each labeled with the year on the spine. The last year he wrote, he took notes but the notes never made it to the white binder. His "Life History" contained 165 hand-written detailed pages.
He held many church callings and had a testimony of the "Church of Jesus Christ of Latter-Day Saints. He became a ward choir member in 1965 up until Covid in 2020. He had a beautiful voice and attributes his singing experience to Esther Mae Brown from Auburn who encouraged him to share his voice. He sang at funerals, weddings, church events, and other special occasions also.
He began being more health conscious after a triple bypass surgery when he was 73 and did some sort of exercise every day after that, even the day he passed he used his stationary pedal machine.
Mary Jo was ill for a few years until she passed in 2016. She was diagnosed with Alzheimer's disease and passed away 5 ½ years ago. Shelby lovingly took care of her as long as he could. He loved the homemade bread Mary Jo used to make and when she no longer could make bread, Shelby learned how to make his own bread that he loved. He would make 6 loaves every week, slice it and put it in the freezer. He also learned how to run the household and did a great job.
Shelby was a silent, strong person and an honest man. He was never seen to have a revengeful or unforgiving heart.
He had a good long life and was living alone in his home until he passed. He is survived by three of his 5 children. JoLynn Beck (Greg), Dick Steed (Nancy Hale Steed), both of Afton. Wynn Steed (Linda Zeigler) of Cedar City, Utah.
He was preceded in death by two sons, Kim and Reed Steed, Twin baby girls Chloe and Alyssa, great granddaughters died in infancy. His parents Stanley Burton Steed and Fontella Carmen Steed, sister Shirley Steed Johnson, Delmar Steed, Brad and Brett Steed brothers who died in infancy.
Presently his family totals 67 members. His posterity includes five children, 21 grandchildren, 40 great-grandchildren and 3 great-great grandchildren including two five generations. We will all miss our loving dad and grandpa. He was a great example to everyone and was well admired. We will cherish our memories of him.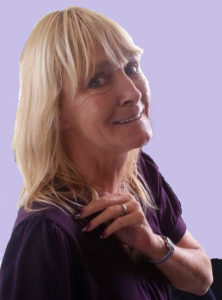 Our dear Mom sadly passed away. Cindy Lee Jones 63, from Grover, Wyoming sadly left us following cirrhosis of the liver on July 4, 2022.
Cindy enjoyed plants, family and friends, Lifetime and Hallmark movies and Reality TV. She liked to read Stephen King novels and she was an animal lover. She also enjoyed the outdoors, board and card games, coffee and Coca Cola. She also loved Angels and lilacs.
She is survived by her daughters, Jamie Cift, Judy Bettinson, Myndi (Austin) Morrow, Nickie (Brad) Beck; grandchildren, Katie Bickham, Michale Bickman, Bailey (Malany) BickhamNicholas Lainhart, Daylan Kelly, Harley Beck, Aiden Beck, Ashton Morrow; great grandchildren,
Keyton Bickham and Sypher Bickham.
She is welcomed to heaven by grandma Larraine Sanders, mother Judy Krohn, daughter Annette Smith, sister Gaylynn Noel, aunt Marlene Burgess, cousin Terri Burgess, grandkids Gaby, Angelbear, Kiari and many more family and friends.
A memorial service will be held at 11:30 am Saturday, July 16, 2022 at Crandall Funeral Home in Evanston, Wyoming.
Gathering for refreshments will be after the service at the park on Elm Street in Evanston.
To order flowers for the service and to watch the service livestream:
www.crandallfhevanston.com/obituary/Cindy-Jones

Let us know what you think!
Tagged:
Cindy Lee Jones
Shelby Eugene Steed
Star Valley Obituaries
Wyoming obituaries