Independent Obituaries: July 19, 2023
The following obituaries appeared in the July 19, 2023 edition of the Star Valley Independent.
For more area obituaries, please visit Schwab Mortuary.
For more resources including headstones, please visit the Star Valley Historical Society.

Nel Lo Bassett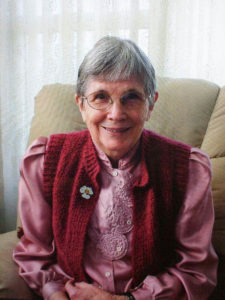 Nel Lo H. Bassett passed away at her home in Springville, Utah Tuesday 11 July 2023. She was born in Grover, Wyoming to Jay Lyman Hepworth and Pearl Virginia Anderson.  She was the oldest of 10 children. She married Irvin Gene Bassett on 25 August 1960.  She was preceded in death by their daughter Susan Shupe and her husband Irvin.
She was an Accredited Genealogist and volunteered her time at the BYU Family History library and many family organizations. She graduated from BYU and loved going to BYU football and basketball games.  She and her husband loved traveling to family history sites to gather ancestor information.  She was a devoted wife and mother.
She is survived by four of her five children Collette (Val) Cook of Woodland Hills, Utah; Gene (Janna) Bassett of Fair Oaks, California; Robin (Miang) of Folsom, California; Ellen Riggi of Merrimack, New Hampshire; Foster daughter, Laverne (Keith – deceased) Crocker of Kearns, Utah; Nel Lo and Irvin had 24 grandchildren and 21 great grandchildren.
The funeral service will be held 22 July 2023, at 1:00 pm in the Heritage Chapel at 1785 East 400 South, Springville Utah.  A viewing for friends and family will be held Friday evening from 6 to 8 pm at the Wheeler Mortuary located at 211 East 200 South in Springville Utah and Saturday 11:30 to 12:30 am at the Heritage Building. Burial will be in the Springville Utah Evergreen Cemetery.
For those unable to attend the services in person, services will be streamed live beginning at 1:00 p.m. on Saturday, July 21st at the following link: https://www.youtube.com/@wheelermortuary4570/streams.
Patty Sevigny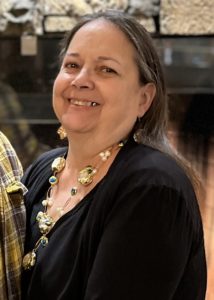 Patty Coye Sevigny of Alpine, Wyoming passed away Monday, July 10, 2023, at the University of Utah, only two weeks after being diagnosed with Stage 4 Stomach Cancer.
Patty was born November 21, 1958, in Salt Lake City, Utah where she would spend most of her childhood. In 1972 she moved to Richfield, Utah with her mother and closer to extended family. In 1974 Patty met Robin Jolley, who would be her first husband. In 1975 they would have their daughter, Marilee. In 1978 Patty would meet her second husband, Isidore, who ended up being her life partner and best friend. They would travel throughout the vast Rocky Mountain range seismographing for the next six years. In those years, they would pass through endless charming towns, but there would be only one that captured the very essence of who they were. Alpine, Wyoming is where they would end up settling and making their home sweet home for the next 45 years.
Isidore and Patty had three children together, Jessica, Rhoda, and Robert. Patty was a dedicated member of their tightknit community, passionately serving 12 years as a volunteer Fire/EMS member. She had worked in different jobs throughout her life. She would end her working career in one of her favorites as a CNA in Jackson.
In 2002 she was diagnosed with the rare lung disease, Primary Pulmonary Hypertension, which ended her working career. She would spend the next 21 years surviving one medical adversity after another, including a double lung transplant in 2013. Her husband, children and grandchildren were her life! Patty was one of a kind and will be remembered and missed by everyone who met her!
Patty is survived by her dedicated husband, Isidore Sevigny, of Alpine, daughters: Marilee (Mark) Chomos of Las Vegas, Nevada and Jessica Sevigny of Asheville, North Carolina, grandchildren/adopted daughters: Bryjitte and Tessa Sevigny of Alpine, her grandchildren: Brittany and Brianna Chomos of Las Vegas, Nevada, mother, Sally Matthews of Battle Mountain, Nevada, siblings: Glenn (Billie) Lyday of Casper, Wyoming, Russell (Barbara) Lyday of Buhl, Idaho, Jared Lyday of Casper, Wyoming, Honey Strickland-Wondergem and Lois Lyday SLC, Utah, along with many other loving and extended family.
She is preceded in death by her daughter, Rhoda Sevigny, her son, Robert Sevigny, granddaughter/adopted daughter, Izibelle Sevigny, father, James Mathews.
Funeral Mass will be held on Monday, July 24, 2023 at 10:30 a.m. in the Holy Family Catholic Church.

Let us know what you think!
Tagged:
Nel Lo H. Bassett
Patty Sevigny
Star Valley Obituaries
Wyoming obituaries