Independent Obituaries: July 26, 2023
The following obituaries appeared in the July 26, 2023 edition of the Star Valley Independent.
For more area obituaries, please visit Schwab Mortuary.
For more resources including headstones, please visit the Star Valley Historical Society.

Jeff Dulper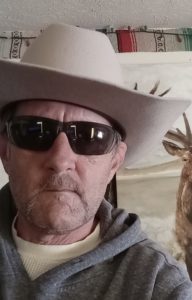 Jeff "Dupe" Dupler was called home to the loving arms of his family on Saturday, July 15, 2023. He and his twin sister were born in Riverside, California on May 28, 1962. He never met a stranger who didn't become his friend. Jeff loved the outdoors, fishing, and had an ear for music. His big heart was experienced by everyone.
He had a great sense of humor and enjoyed playing pranks on people. Extremely intelligent, he could fix anything. He was a hard worker with a solid work ethic and enjoyed trying his hand at many ventures. He wouldn't hesitate to help out when needed. He was loved by many and will be missed by all.
He is survived by his beautiful dog Challa, Gemini the Cat, Ernie Morales his best friend and adopted brother, his sisters Robynn Gabel-Okes and Nikki Shepard.
He is preceded in death by his twin sister Krystal McSweeney, his mother Wilma Jean Dupler, and father Robert Dupler. As per Jeff's request, a memorial service will not be held. If you would like to send encouragement to his family, send it to, 324 S 1000 W, Blackfoot, ID 83221. It would be great comfort to the family to hear from you.

LaRon Stoker
Memorial Services for LaRon Stoker will be held at the Thayne Stake Center on July 29, 2023 at 10 a.m.
There will be a lunch afterwards and all family and friends are welcome.
Don Robinson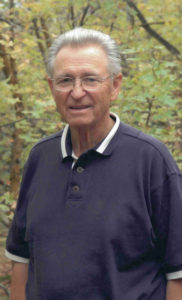 Don L. Robinson was born with dark curly hair in beautiful Star Valley, Afton, Wyoming on April 4, 1935 to Carl and Minnie Luthi Robinson and passed away peacefully on July 19, 2023 surrounded by family at the age of 88.
Together, Carl and Minnie had three children. When Don was only five years old his mother passed away. Don went to live with his Uncle Reynold and Aunt Eliza and other relatives until his father remarried and had three more children, making Don the third of six siblings.
He loved growing up in Star Valley Wyoming where he was known as "Don L". Don attended Afton Elementary School through eighth grade, then Star Valley High School and graduated in 1953. Don milked the house cow, was a Boy Scout, loved and played sports, particularly basketball, football and later in his life, golf. He worked at his father's service station, where he gained an appreciation and gift of working on cars. He kept them in tip-top shape.
Don was always considerate, kind, and a lot of fun. He would drive his brothers home from church and if the roads were icy he would "cut a shine."
Don was a devout member of The Church of Jesus Christ of Latter-day Saints and loved the Lord. In 1955 he was called on a mission to the West Central States Mission. His brother remarked that Don was, "a neat and sharp looking missionary, who was well prepared and ready to serve." He held many callings, such as, Bishop and Temple Worker, and served faithfully throughout his life.
Don joined the National Guard in 1959 and served in the Engineer Combat Company. He was promoted to Sergeant and then spent the rest of his military career in the Army.
Don graduated in 1963 from Brigham Young University with a degree in Business Management and a minor in Accounting, Statistics and Economics.
He married the love of his life, Jolene Grant, on July 29, 1966 in the Salt Lake Temple. Together they had three amazing boys. Don's greatest joy came from his family. He worked hard to make them happy and provide for their needs. He worked for many years for Zions Bank, starting Zions' Private Banking Division. To continue learning, he went to Pacific Coast Banking School at the University of Washington, graduating with honors in the Commercial Division.
Don's legacy of love, dedication, and unwavering faith continues with his wonderful wife Jolene; cherished sons, Todd (Sheree), Chad (Heidi), and Bart; beautiful grandchildren Ellie, Meg, Jax, and Jensen; and beloved brothers Kay (Nyla), Jed (Kaylen), and Hal (Laraine).
Don is preceded in death by his parents, Carl and Minnie Robinson, stepmother, Phyllis Richards Robinson and siblings, Max (Barbara) Robinson and Ann (Roger, living) Porter.
A viewing will be held, Friday, July 28, 2023 at 9:30 a.m., at Russon Mortuary, 295 N. Main Street, Bountiful, followed by a Graveside Service at 11:00 a.m., at  Lakeview Cemetery, 1640 Lakeview Drive, Bountiful.

Let us know what you think!
Tagged:
Don Robinson
Jeff Dulper
LaRon Stoker
Star Valley Obituaries
Wyoming obituaries