Independent Obituaries: June 15, 2022
The following obituaries appeared in the June 15, 2022 edition of the Star Valley Independent.
For more area obituaries, please visit Schwab Mortuary.
For more resources including headstones, please visit the Star Valley Historical Society.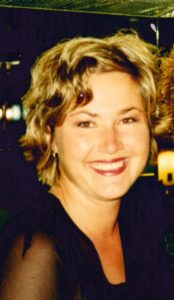 Brandy Coziah Gates passed away unexpected on June 8, 2022, at her home in Mills, Wyoming. Brandy was born March 7, 1973 in Afton, Wyoming to Jim and Colleen Coziah. She was the second of four children. She was raised in Smoot, Wyoming, where she lived until she graduated from Star Valley High School in 1991. She then moved to Jackson where she worked as a housekeeper in a hotel.
Brandy liked spending time outdoors and she loved animals. Brandy liked bicycle riding, crafts, and flowers. She always had pretty flower beds and planters at her house.
Brandy married Micheal Gates in 1991, they seperated several years later. She is survived by her three children, Colter VanPatten of Hudson, Wyoming; Amanda Gates of Star Valley Ranch; Chantz Gates of Alpine, Wyoming; her mother Colleen Coziah of Smoot, Wyoming; sister Julie Ringwood (Mike) of Afton, Wyoming; and brother Will Coziah of Smoot, Wyoming.
She is preceded in death by her dad Jim Coziah of Smoot; brother Earl Coziah of Smoot; grandparents Pete and Mary Coziah of Grover, Wyoming; and Jim and Delose Clark of Smoot. Wyoming.
Graveside services will be held on June 21, 2022 at 12 noon in the Smoot, Wyoming Cemetery.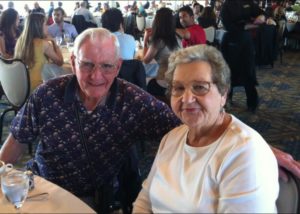 Dale Edward Carroll, age 89, passed away peacefully at his home in Sedro Woolley, Washington on January 4, 2020. Betty May (Redding) Carroll, age 88, passed away peacefully at Alderwood Nursing home on March 31, 2022.
Dale was born on June 21, 1930, in Parkland, Washington, son of Clyde and Helen (Colvin) Carroll. Betty was born on January 21, 1934, in Clinton, Missouri, daughter of Jessie and Bessie (Hetrick) Redding.
Dale and Betty were introduced through one of Betty's older brothers and had their first date on December 26, 1949, when Betty was almost 16, and Dale was 19. Just over two years later, on February 1, 1952, right after Betty's 18th birthday, they were married. Everyone told them they were too young!! (And that was also their favorite song – by Nat King Cole). And they knew better!!
Dale served in the National Guard, after which time he enlisted in the Army. After he left the military, he became a machinist, then began doing tractor work. This work led to a career in building golf courses, and Dale moved his wife and family from Washington to Southern California to pursue the American Dream. While building Golf Courses, Dale became a private pilot in order to travel between work destinations more easily. Soon thereafter, Betty also became a private pilot.
While Dale was building golf courses and making a living for the family, Betty was tending to home and family, raising their three children, which she did masterfully. They made a formidable team!
After Dale was done building golf courses, he started a Landscape Materials Yard in Corona, California. At that time, (1978) they moved from their home in Ramona, California (Flying C Ranch) to Wildomar, California to be closer to the business. They were both very active in the local Elks Lodge. Dale was the Exalted Ruler two times; Betty was the First Lady and was active in the Lady Elks. Dale was instrumental in organizing the building of a new lodge during his tenure.
After they retired, they moved to Thayne, Wyoming (1994) where they bought a log home on a golf course. Dale enjoyed golfing, fishing, hunting, and working on restoring his Studebaker. Betty enjoyed spoiling Dale, volunteering at the Senior Center and clogging. They both enjoyed Star Valley Ranch and many friends! In 2006, they decided to move back to Washington to be closer to family and settled in Sedro Woolley, Washington. Betty started volunteering at the Sedro Woolley Senior Center, delivering meals on wheels, and clogging. Dale continued working on his Studebaker, golfing and fishing.
When Dale died, they were three weeks short of their 68th anniversary! Their love story transcends anything we can imagine! As their children – we were lucky enough to see it firsthand! It was a love story most people only dream of.
Dale and Betty are survived by their three children – son – James Carroll; daughter – Melia Guglielmetti (Vincent); and daughter – Terri Gunderson; eight grandchildren – Bobbi Sue, Michael, Brian, Tiffany, Christopher, Erica, Travis and Anthony; And 11 great grandchildren – Jacob, Teagan, Landon, Brilynn, Mike Jr, Andrew, Joe, Kaelani, Kaia, Aceon and Alaiah.
Dale is preceded in death by his father – Clyde Carroll, Sr.; mother – Helen Carroll; brother – Clyde Carroll, Jr; brother – Earl Carroll; brother – Walter Carroll; sister – Lois Crumb; and Baby Carroll, (sibling that died at birth).
Betty is preceded in death by her father – Jessie Redding Sr.; mother – Bessie Redding; brother – Jessie Redding, Jr; sister – Opal Landon; brother – John Redding; sister – Fern McGhee; brother – Walter Redding; brother – Richard Redding; brother – Delbert Redding; sister (baby) – Shirley Ann Redding; brother – Donald Redding; brother – George Redding; brother – Norman Redding.
A Celebration of Life and Love is being held on July 9, 2022, beginning at 1:00 p.m. at the Sedro Woolley Community Center, 703 Pacific Street, Sedro Woolley, Washington 98284 to celebrate the lives of Dale and Betty Carroll and their amazing love! We love them and miss them very much! If you have any questions about the Celebration of Life, please feel free to call or text 360-303-5898. Anyone who would like to attend the celebration for Dale and Betty Carroll is welcome.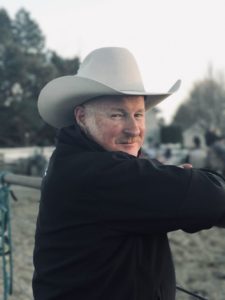 Lance W. Bateman of Etna, Wyoming passed away June 8, 2022, at the age of 63. The youngest of five children born to Reynold and Verda Bateman in Afton, Wyoming on October 20, 1958, Lance spent his time fixing tractors, training horses, mending fences, milking cows, and on mountain pack trips. He also was an Eagle Scout and took great pride in assisting all of his scouts through the years.
Lance married his sweetheart, Becky Lancaster, right after high school, and were married 43 years. Together they raised four beautiful daughters and one handsome baby boy, followed by four sons in law, ten grandchildren and so many others along the way.
Lance spent his life living to the fullest and everyone he met was considered family. Whether he was on his favorite horse, enjoying time with his family, working alongside you or teaching you something, he always lived in the moment and appreciated everyone that crossed his path. He often said, "you can never be too old to learn something new."
Lance is survived by his wife, Becky Dannette Lancaster Bateman of Etna Wyoming. His daughters and families: Mandy Ann Bateman Lowry and Timothy James Lowry, grandchildren Katelynn Ann, Carlee May and Tanner James of Ten Sleep Wyoming: Bobbie Lynn Bateman Long and Jacob Andrews Long, grandchildren Chet Woodruff, Brooklynn May of Etna Wyoming: Sadie Marie Bateman Campbell and Beau Dayne Campbell, grandchildren Treyson Dayne, Tayley Marie, Kyla Ellie of Fairview Wyoming: Sierra Fawn Bateman Wallis and Christopher Michael Wallis, grandchildren Cooper Vernon and Isabella Ann of Thayne Wyoming.
Sisters: Lynette Peterson, Rexburg Idaho; Brenda Dillie, Burley Idaho; Kathy Schatz, Otto Wyoming and their families. And also, the many families and friends that he adopted through the years.
Lance is preceded in death by his parents, Reynold and Verda Bateman, son Chad Lance Bateman and his brother, Johnny Bateman.
A celebration of life will be held at the Etna Ward Church Thursday, June 16, 2022, at 12:00 p.m. Viewings will be held at the Etna Ward Church Wednesday, June 15 at 6-8:00 p.m. and Thursday, June 16, 2022, from 10-11:30 a.m.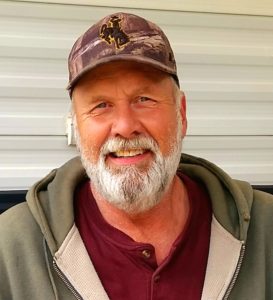 It is with great heartache and sadness that we announce the sudden passing of Richard E. Rechtenbach on Monday June 6, 2022 at the age of 63. He was doing what he loved in the Wyoming wilderness, camping, enjoying wildlife, and the outdoors with his wife and friends.
Richard E. Rechtenbach was born on June 1, 1959 in Oakland, Nebraska to Robert and Shirley Rechtenbach. Richard spent most of his childhood in Milford, Nebraska where he graduated from Milford High School in 1977. After graduating high school, Richard briefly worked on bridge construction before starting work at the Crete Mills in November of 1977. Richard started dating Rita DiVona his senior year of high school and they married on April 2, 1978 and started their life together in Milford, Nebraska. Within a couple years, they moved to Crete, Nebraska and their son, Jeremy, was born on June 6, 1982.
Richard's priorities were providing for his family and spending time with them. He collected and drove muscle cars, mostly Mopars, and they attended swap meets and car events together. The family went on many trips throughout the country, including Yellowstone and many national parks. Richard loved hunting and he and his family developed a love of the mountains, the outdoors, and wildlife.
Richard retired from the Crete Mills in March of 2015 and the couple moved to Wyoming to start their new life adventure on April 2, 2015. Richard was always designing, fabricating, and building things. As a do-it-your-selfer, he was innovative and never afraid to take on a challenge, including building their home on 6 acres near Afton, Wyoming.
Richard enjoyed exploring the mountains and hunting with Rita by his side. He attained the dream of elk and antelope hunting on nearby public lands and loved sharing his smoked summer sausage with everyone.
Richard was honest, generous, and happiest spending time with those he loved and making people laugh. He was a faithful husband, father, and friend who was always willing to lend a helping hand. Richard had a larger than life personality and will be missed by many.
Richard Rechtenbach is survived by his wife, Rita, of 44 years of Afton, Wyoming; his son, Jeremy, of Lincoln, Nebraska; his sister, Lynn Bartlett of Crete, Nebraska; many other relatives and many friends.
He was preceded in death by his parents, Shirley Karpisek and Robert Rechtenbach.
Details on Celebration of Life gathering in Nebraska will be forthcoming.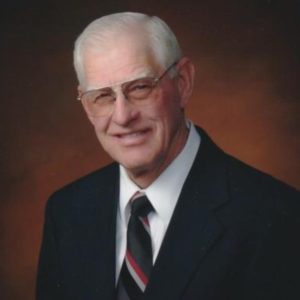 Thomas Easton Hood, 85, passed away peacefully on June 9, 2022 at the Spring Gardens Memory Care Center in Lindon, Utah.  He was born August 13, 1936 to Easton Hood and Thora Fern Harmon Hood in Fairview, Wyoming. He was the first child of seven.
Thomas was raised on the family farms in Fairview and Bedford, Wyoming where he learned the value of hard work and the love of the outdoors. He graduated from Star Valley High School in Afton, Wyoming in 1954. He attended Ricks College in Rexburg, Idaho in 1955-56 where he met his future wife-to-be Ethel Keetch Hymas, on the first day of school. They lived in the same housing units and she washed his sink full of dishes and then went on a movie date that same evening.
They were married in the Logan, Temple on August 11, 1955. They resided in Star Valley, Wyoming until moving to Provo, Utah for employment. They raised a large and happy family and loved their life together.
Thomas was a hard- working man and very strong. He was a man of his word and was respected "on the job" by co-workers, suppliers and business associates. He worked for Clegg/Harmon Construction Company and Kenny Seng Construction, having positions of Crew Foreman and Job Superintendent on large and various structural concrete projects. He was known for his exactness and quality of work.
As an active member of The Church of Jesus Christ of Latter-day Saints, Thomas had many callings. He was often called on for service projects which he always fulfilled willingly. He had a strong testimony of the gospel of Jesus Christ and taught his family the importance of living the gospel and being strong members of the church.
Dad loved his family. He loved his Star Valley roots and was very diligent in being "home" for hay season. His time spent in Greys River, hunting with his father, brother and sons, as well as other family members were so treasured. Going on a horse ride, riding his four-wheeler and spending time with family were among his favorite outings. He also enjoyed photography and working at "The Ranch House" in Auburn, Wyoming, where the family still gathers, creating fun and lasting memories.
Thomas was preceded in death by his parents and two infant brothers, Harmon (1937) and Orson Robert (1945). He was also preceded by his great granddaughter, Jenivee Clawson; granddaughter, Terra Parkinson and daughter-in-law, Christy Hood. He is survived by his loving wife of 66 years, Ethel Hood and their nine children: Lorna Hood of Jackson, Wisconsin; Gwen Parkinson (Kirk) of Mapleton, Utah; Jean Dean (David) of Woodland, Utah; Kathryn (Ted Parsons) serving in the Trujillo, Peru mission; LaDawn Bollinger (Steve) of Salt Lake City, Utah; Jolene Nosack (Kris) of Orem, Utah; Thomas Hood (Paige) of Orem, Utah; James Hood (Janel) of St. George, Utah; and David Hood of Mapleton, Utah. He is also survived by his siblings: Jean Harrison (Virden) of Modesto, California; Mary Henderson (Lael) of Provo, Utah; Lovina Josslin (Bruce) of Herald, California; and Vaughn Hood (Jane) of Auburn, Wyoming. He is survived by his brother-in-law, David Reese Bunnell of Logan, Utah and his sister-in-law, Theodocia Hymas Atkin of Provo, Utah but preceded in death by their spouses, Dorothy Hymas Bunnell and Dennis Atkin.
Thomas and Ethel's posterity include 38 grandchildren, and 48 great grandchildren.
A viewing will be held on Wednesday, June 15, 2022 at the Provo Grandview 6th Ward, 1600 North 1880 West, Provo, Utah from 9:30 a.m. to 10:30 a.m. prior to the funeral service at 11:00 a.m. under the direction of Utah Valley Mortuary. Burial will take place in Fairview, Wyoming.
Let us know what you think!
Tagged:
Brandy Coziah Gates
Dale Edward Carroll
Lance W. Bateman
Richard E. Rechtenbach
Star Valley Wyoming obituaries
Thomas Easton Hood
Wyoming obituaries