Independent Obituaries: June 2, 2021
The following obituaries appeared in the June 2, 2021 edition of the Star Valley Independent.
For more area obituaries, please visit Schwab Mortuary.
For more resources including headstones, please visit the Star Valley Historical Society.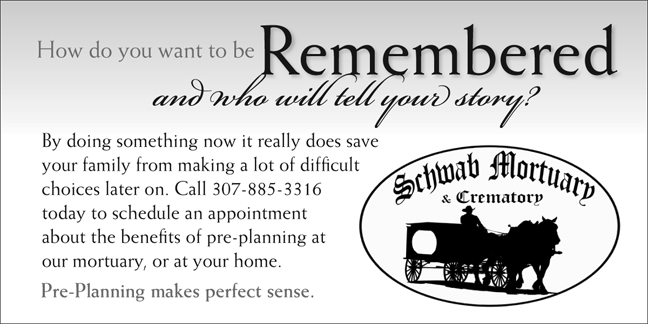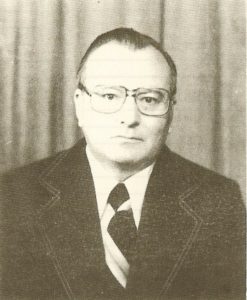 Donald Roberts Yeaman, age 91, passed away April 3, 2020 in Las Vegas Nevada.
He outlived his parents, aunt and uncles and all his first cousins. Closing out his 123 member family.
Don was born April 12, 1928 in Afton, Wyoming to GW (Con) and Mary Yeaman.
He graduated from Star Valley High School, the University of Wyoming and Ohio State University.
He married Helen Bagley on July 9, 1946, in the Idaho Fall Temple. He joined the US government foreign aid program and spent 25 years working as an Agriculture Development Officer overseas and Washington, D.C. They lived and worked in Afghanistan, Jordan, Turkey, Phillipines, Ethiopia, Syria, Jamaica and the United States. They retired in 1982 and settled in Mesa, Arizona, later moving to Salt Lake City in 2002. Helen died of cancer in 2008.
Don married Mary Ellen Wright in March 2009 in Newport Beach, California. Their marriage was solemnized in the Las Vegas temple in 2010. They lived in a retirement home, Las Ventanas, in Las Vegas, Nevada, where Don passed.
He is survived by his children; Sidney Kirkup and Connie Yeaman Burt, granddaughter Monica Hampton, great grandson Andre Hampton and great, great grandson Jordan Hampton (five generations) and his step daughter Dana Wisehart.
Graveside services will be held in the Fairview, Wyoming cemetery on June 9 at 12 p.m.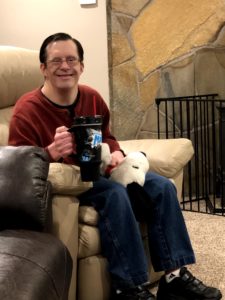 Jay Dee Miles, a little piece of heaven on earth, passed away May 27, 2021. Jay Dee was born in 1972 to Verlene Robinson Miles and Burwin Miles in Afton, Wyoming. He lived in Wyoming until he was 14 years old. At that time, he moved to Utah with his mother. For the past 34 years he has resided in Centerville with his brother and sister-in-law, Mel and Laura Miles.
While living in Centerville, Jay Dee graduated from Viewmont High School, was employed by wonderful companies, and earned his Eagle Scout award. He also enjoyed participating in Special Olympics and Special Needs Mutual.
Jay Dee treasured Pepsi, Maverik runs, movies, his birthday, food, and his best buddy, Snoopy. He also treasured times when he was able to be with his family. Jay Dee was blessed with the Miles love for teasing and treasured any opportunity he had to use this ability with friend or family.
When Jay Dee was born, his family wondered how having Down Syndrome would affect his life and how the world would react to him. However, it didn't take long for them to learn what a blessing he was to his family and others. He brought a softness and love everywhere he went. His warm, loving smile was contagious. He had the talent of making everyone feel like they were his favorite. Jay Dee leaves a large legacy of love. We are so grateful the Lord blessed us with one of his most valiant sons. We will treasure his love, memories, and teases forever.
Jay Dee is survived by his siblings Mitchell Miles (Anne), Melvin Miles (Laura), Amanda Trujillo (Steve), and Corey Miles (Michelle). He is also survived by Sarah Miles Lee (AJ) and many other nieces and nephews who love him dearly.
He is preceded in death by his parents, grandparents and siblings Aven Venditti and Mark Miles.
Funeral services will be held Saturday, June 5, 2021 at 11 a.m., preceded by a viewing at 9:30 a.m. These will take place at the Thayne Schwab Mortuary. Interment will follow at the Freedom Cemetery.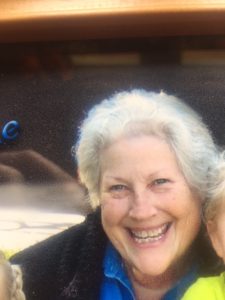 Mary Krater of Bedford, Wyoming, passed away May 25, 2021 at Star Valley Hospital in Afton. Born October 3, 1947, in St. Louis, Missouri, she was 73 years old.
Mary received her RN and BS, and nursed at Cardinal Glennon Children's Hospital in St. Louis before leaving for New York City in 1974, to earn her MS in Nursing at New York University. Mary worked in the neo-natal center of St. Vincent's in New York. Nursing was her passion, children were her calling. Before it became standard, Mary used play therapy with kids, telling them what to expect during their stay and surgery, reducing their trauma
Mary moved to Canal Fulton, Ohio in 1977 to teach nursing students at the University of Akron. In 1978, she moved back to St. Louis, preferring to care for children directly rather than teach.
Mary loved to travel: she visited all 50 states, Canada, several trips to Europe, as well as Russia. She fell in love with the Tetons as a 10 year old and decided in 1992 that would be her home.
First in Jackson, Wyoming Mary held several jobs: loan department of Jackson State Bank, Secretary of Maintenance Department at Teton Village and secretary for an attorney. Later in Bedford/Thayne, she was a Visiting Nurse.
In 1998, Mary found land in Bedford, designed a new home, and moved in 2001. She briefly considered being a reverse snowbird and designed/built a home in North Carolina, thinking that might be her final permanent home. The Tetons and the community of Star Valley called, however, and Mary returned to Bedford to stay.
Mary wanted her Star Valley friends to know that she felt you accepted her as she was, quirks and all, without judgment, and that that acceptance was unique in her experience. She felt loved.
Mary requested that in lieu of flowers or donations, plant a tree, or better yet, hug those you care about and spread the love around!
Mary is survived by her four siblings; Joan Krater of Winter Haven, Florida, Lois Vogel of Dayton, Ohio, Bud Krater of Cape Coral, Florida and Paul Krater and wife Mel of Richardson, Texas.
We, Mary's siblings, are reluctant to include following, but we feel compelled to honor one of her final requests. Mary was an unwavering Atheist. Undoubtedly some of you suspected this. She never wanted to offend or violate your religious sensibilities, but also felt the need, in the end, to be true to herself. She was grateful to be part of your lives.
Mary's cremains will unite her with the Tetons forever.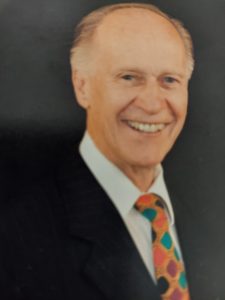 The life of McKay Call Burton began on May 21, 1924 in Afton, Wyoming to Thomas Fielding and Alice Maud Burton. He was the thirteenth and last child born to Thomas and Maud. He had a happy childhood living on a dairy farm in Afton where he learned the value of hard work and most importantly the joy that come from service to others.
McKay was academically inclined all through his school years and served as his senior class president at Star Valley High School in 1942. Later, he attended Brigham Young University [BYU] where he earned his BA in Business and Masters in Audiology. He continued his education at Ohio State University in Columbus Ohio where he earned his Doctorate in Audiology and Speech Pathology.
McKay joined the US Air force during WWII and served as a radio corp-man flying B-52. He flew on many important missions during the war and always felt proud to be able to serve his country.
After his honorable release from the Air Force, he was called to serve a mission in Northern California for The Church of Jesus Christ of Latter-day Saints for two years.
McKay met and fell in love with his sweetheart, René Walker in Afton. They later married for time and all eternity in the Salt Lake City Temple on June 22, 1950. At the time of their marriage he was still studying at BYU. They had two sons during this time in Provo Utah, Kent and Wayne.
After graduating from BYU, McKay applied and was accepted into Ohio State's graduate program where he studied Audiology and Speech Pathology receiving his Doctorate. During that time in Columbus Ohio, they added two daughters to their family: JoAnn and Linda Kay.
Upon graduation from Ohio State, McKay applied for employment with the Veterans Administration [VA] causing the family to again move to Atlanta, Georgia. Two more daughters were added to the family: Tamara [Tammy] Rebecca [Becky]. McKay excelled at his job even while staying busy with a growing family and serving the Church of Jesus Christ of Latter-Day Saints as Bishop of Atlanta 1st Ward.
Three years later, the VA Hospital in New Orleans offered McKay the opportunity to become Chief of Staff over the Audiology Department. New Orleans became their home for the next 30+ years. Thomas Robert [Bob] was added to the family, (now seven kids in the family) which kept McKay and René busy constantly. McKay served several times in Jefferson Ward bishoprics and 1st councilor in the New Orleans Stake Presidency. He was extremely active in the Boy Scouts of America program helping other wards and branches get their scouting programs implemented and active. He was honored to received the coveted Silver Beaver Award for his untiring service to the entire region. He and the family remaining at home moved to Albany Louisiana to live on "the farm". McKay commuted 60 miles one way for many years while he worked in New Orleans and lived in Albany. Busy but wonderful years.
After his service to the VA Hospital for 30+ years, McKay retired leaving Albany to move to Atlanta Georgia for the second time. McKay and Rene's favorite time spent was their service at the Atlanta Temple where he became a Sealer and performed many sacred ordinances sealing families together for the eternities.
In 1996, McKay and René decided to return West to the land of their roots and ended up in Blackfoot, Idaho. Many happy productive years were spent in Blackfoot, always helping those he met, even in just casually. He never asked but always found a way to be of service. His impact for good was far reaching, touching lives and improving circumstances for all he met.
McKay's later life, while never forgetting his sweetheart of 60 years who passed away in 2010, always remained cheerful and helpful, which was his gift to others.
McKay was proceeded in death by beloved wife, René Walker Burton, his mother, Alice Maud Call and father, Thomas Fielding, all of his brothers and sisters, Donald Milton, (son-in-law), Ashly Milton (granddaughter) and most of his friends.
He is survived and leaves a rich legacy to his children; Kent and Debbie Lynn Burton (Tooele, Utah), Wayne and Laurie Burton (West Jordan, Utah), JoAnn and Marvin Brown (Atlanta, Georgia), Linda and Andrew Porrazzo (Covington, Louisiana), Tammy Milton (Glouster, Mississippi), Becky and Mike Bowen (Holden, Louisiana) and Bob Burton (Jackson, Michigan); 27 grandchildren; 84 great grandchildren and; three great-great grandchildren.
Let us know what you think!
Tagged:
Donald Roberts Yeaman
Jay Dee Miles
Mary Krater
McKay Call Burton