Independent Obituaries: March 1, 2023
The following obituaries appeared in the March 1, 2023 edition of the Star Valley Independent.
For more area obituaries, please visit Schwab Mortuary.
For more resources including headstones, please visit the Star Valley Historical Society.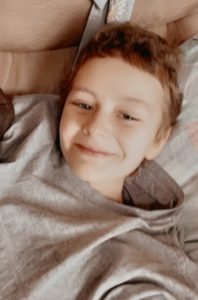 Izibelle Taylor Sevigny of Alpine Wyoming passed away Wednesday February 15, 2023 in her family home where her long fought battle with RMS Cancer would end at her young age of 13.
Izibelle was born January 13, 2010 to her most loving mother, Rhoda Sevigny. Much of her life would be spent overcoming challenges. Losing her mother as an infant, with her sisters, they would spend too many years surviving what no children should have to. When love and security would finally find them again when they were adopted by their grandparents, Isidore and Patty, she would enjoy only a few moments of peace before her devastating diagnosis of an aggressive childhood cancer. She spent her last year fighting with all her might with all the love and support of her family, friends and community. In her short life she would leave her imprint on so many with her dedication to kindness and caring of others.
Izibelle is survived by her guardians/grandparents, Isidore and Patty Sevigny of Alpine Alpine, her sisters, Bryjitte and Tessa Sevigny of Alpine, and Rebeka Booth (niece Arya) of Thayne Wyoming.
For a short time, her uncle Robert Sevigny of Soldotna Alaska. Her aunts, Jessica Sevigny of Asheville, North Carolina, Marilee (Mark) Chomos of Las Vegas and cousins, Brittany and Brianna Chomos of Las Vegas and, her great grandmothers, Loretta Lechner of Kasson, Minnesota and Sally Matthews of Battle Mountain, Nevada. Along with other extended family members.
She is preceded in death by her mother, Rhoda Sevigny, her great grandfathers, Alfred Sevigny, Robert Lechner and James Matthews, and her great uncles, Paul Sevigny and Dean Lechner.
"There is no foot so small that it cannot leave an imprint on this world."
Services to be held at 10:30a Saturday March 4, 2023 at Holy Family Catholic Church, Thayne Wy. Luncheon to follow.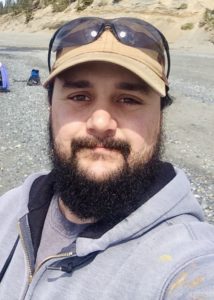 Robert "Berto" James Sevigny of Soldotna Alaska passed away Sunday, February 19, 2023 in his family home from liver and kidney failure at the young age of 34. Robert was diagnosed with the same medical condition that took his sister, Rhoda, in 2011 and required his mother, Patty, to have a double lung transplant in 2013. His diagnosis was unexpected, tragic and heart breaking. Robert flew in from Alaska on Tuesday, February 7 for the final days of his 13-year-old niece, Izibelle, battling cancer and by the following Monday, he was sent home from the hospital with a terminal diagnosis where he joined Izibelle in hospice care in their home in Alpine Wyoming until their passing. Robert passed away four days after his niece, surrounded by family and lifelong friends.
Robert was born June 13, 1988 to Isidore and Patty Sevigny. He grew up in the amazing wilds of Alpine, Wyoming following in his father's footsteps of loving the outdoors and becoming a skilled carpenter. As the only boy and baby to his three sisters, he was without a doubt a momma's boy and nurtured (or tortured) by his older sisters to become the funny, independent, loving man he was. Robert and his sister Rhoda were 18 months apart. They would grow up with an unbreakable bond that they would cherish for all their days. Robert was the best uncle to all the kiddos, kin and otherwise. He would spend hours hiking, fishing, hunting and everything outdoors, he is a 3rd generation Scout after all.
After graduating from Star Valley High School in 2006, he would pack up and move to Alaska with his best friend, Eric, where they would experience life to the fullest with big adventures and epic office views. Robert experienced so many adventures filling his heart and the hearts of those he shared them with.
Robert is survived by his parents, Isidore and Patty Sevigny of Alpine Wyoming, his sisters, Jessica Sevigny of Asheville NC, Marilee (Mark) Chomos of Las Vegas and nieces, Brittany and Brianna Chomos of Las Vegas and nieces Bryjitte and Tessa Sevigny of Alpine Wyoming and Rebeka Booth (Arya) of Thayne Wyoming, his grandmothers, Loretta Lechner of Kasson Minnesota and Sally Matthews of Battle Mountain Nevada. Along with other extended family members.
He is preceded in death by his sister and best friend, Rhoda Sevigny, his niece, Izibelle Sevigny (Rhoda's youngest daughter), his grandfathers, Alfred Sevigny, Robert Lechner and James Mat- thews, and his uncles, Paul Sevigny and Dean Lechner.
"Some days I feel as if I'm conquering the world in your honor; and some days I feel as if I'm lost in the heartache of your absence."
Services to be held at 10:30a Saturday March 4, 2023 at Holy Family Catholic Church, Thayne Wy. Luncheon to follow.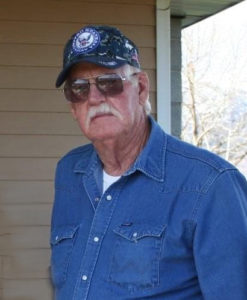 March 29,1940 – January 15, 2023. Beloved father, brother, grand- father and great grandfather, Clyde VanHuysen, passed away peacefully with his family at his side on January 15, 2023 at St. Lukes Hospital in Twin Falls, Idaho at the age of 82 years.
He loved the outdoors that included hunting, fishing, getting and cutting firewood and also mechanic work to mention a few but mostly spending time with his grand babies. He loved his family more than anything, he had a huge heart. His grand babies were his pride and joy, his face would light up when ever they were near.
He was a very special man that everyone loved and enjoyed being around. He loved to make people laugh and smile with his witty little jokes.
He is survived by his siblings, brother Karl Vanhuysen (Sheridan Wyoming), Arlan (Tessa) Vanhuysen (Star Valley Wyoming), Greg (Colleen) Vanhuysen (Onaway Michigan), sisters Carol(Ken) Clark (Star Valley Wyoming), Sherryl Fedynik (Onaway Michigan), Gail Wright (Boise Idaho); his daughters Dawn Walton (Star Valley Wyoming), Laurie Vanhuysen (Twin Falls Idaho).
He is joined in heaven with his parents Luella and Ned Vanhuysen, a brother Neil Vanhuysen and a brother-in-law Jerry Fedynik.
He is loved and missed very much by his family.
We love you!
Memories and photos may be shared at www.serenityfuneralhome.com.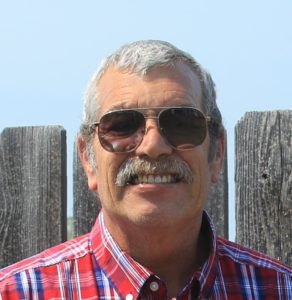 After a long and valiant battle with cancer, James Hunt passed away peacefully at his Fairview home on Sunday, February 19. James was born in Elko, Nevada to James M. Hunt and Alma L. (Bails) Hunt on July 2, 1955, the third of four children. After finishing high school in Yerrington, Nevada, James earned degrees in automotive and diesel technology from WyoTech (Laramie, Wyoming) in 1975 and diesel electric technology at Idaho State University in 1983. James met his bride, Wanita, in 1975 and they were married June 12, 1976. James worked a 41-year career for Simplot in Pocatello and Smoky Canyon. James and Wanita raised three boys and a girl. After his retirement in 2018, James worked for Shane Forster doing truck repair.
James loved a variety of outdoor activities – hunting, fishing, and cutting firewood for anybody and everybody that needed it. He helped anyone in need of auto repair or any other need. James also loved the Lord and has been a treasured member of Morning Star Baptist Church for 28 years.
His brothers and sisters in the faith community knew James as a quiet man of faith, given to prayer.
James is survived by his wife, Wanita, and children Brian, (Green River, Wyoming) Ben, (Sheperd, Montana) Brandon and Angie, (Afton, Wyoming) grandchildren Benj and Autumn, and sisters Janice Erickson, Jenine Valenzuela, and Jill Southard.
A memorial and celebration of James' life and heart is planned for 11 am on Saturday, March 4 at Morning Star Baptist Church (156 Morning Star Drive, Alpine). A livestream will be provided from the Morning Star Baptist church Facebook page. A luncheon will be provided after the service.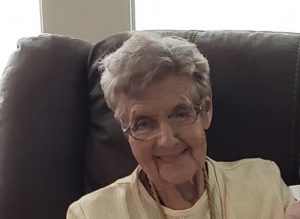 Wilma Sessions Titensor passed away Friday Feb 25, 2023 surrounded by family at home at the age of 95.
Wilma was born September 29, 1927 to Edward and Effie Sessions in Afton Wyoming. She was welcomed by her four brothers and four sisters, although all had left home except for three. She always called herself the volunteer baby as she was so much younger than her siblings. Her dad was so proud of his little dark hair beauty.
Wilma's parents owned the house on the corner of 4th and Jefferson and built the original school store. Wilma loved living there as she started school and could run back and forth across the street with her friends. When she was in the third grade her parent's health started to fail and they sold the store and moved to Ogden Utah where she attended 3rd, 4th, and 5th grade before moving back to Star Valley to finish school, graduating from Star Valley High. She loved school and was a straight A student, participating in Pep Stars, Baton Twirler.
In was in her junior year that she attended a dance at the Valleon. Her friend had a date with a handsome blonde headed guy from Thayne. She introduced them and the rest was history. Byron and Wilma were married October 6, 1945 at her sister Ada's home in Idaho Falls. It was a big adjustment for her moving from Afton to Thayne learning the farming life. They lived with Byron's parents for a few months while remodeling there first little doll house on Main Street in Thayne. The perfect little house only lacked one thing, a bathroom, which was so hard since she was accustomed to having one. There was no city water available at that time in Thayne. They lived there until purchasing the farm from Byron's parents and trading house with his parents, moving over to the ranch. Byron was also the baby of his family. Everyone said that the marriage would never last with the two spoiled kids, but love proved them wrong and they celebrated their 74 wedding anniversary before Byron passed in January 2020.
Byron and Wilma's greatest blessing was their family. They always boasted about how fortunate they were to have all of their kids, grandkids and great grandkids live with 15 miles from them except for two. Family gatherings, picnics and camping on their very own little campground by Flat Creek were some of their best times.
Wilma always held a job, working at the local grocery store, cleaning houses while in high school, and after moving to Thayne a waitress at Peter Pan Café, Cashier at Star Valley Cheese, Bookkeeper for Dana True Value and lastly was the Thayne Town Clerk for 18 years.
Byron and Wilma worked long, hard hours on the ranch before being able to retire and turned the ranch over to their son Terry. They were able to travel and spend their winters in Nevada and Arizona, where they met some of their most cherished and dearest friends. Their golden years were full enjoying the summer months riding around town, the ranch and nearby hill in their beloved "buggy" UTV.
Wilma is survived by son Terry (Pam) Titensor, daughter Connie Wright, six grandchildren 15 great grandchildren and five great great grandchildren. She is proceeded in death by her husband of 74 years, parents Ed and Effie Sessions, son in law Craig Wright as well as all 8 siblings.
Funeral services will be held at the Thayne Stake Center March 1, 2023 at 12:00 noon. Interred in the Thayne Cemetery next to the love of her life.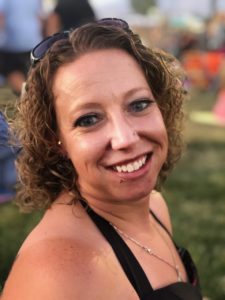 Amber Rae (Behner) Hubbard, 42, of Star Valley Ranch, Wyoming passed away on February 19, 2023 after a hard-fought battle with ovarian cancer. Amber was born on January 16, 1981, in Yuma Arizona, to William & Sharon Behner Amber was the oldest of three. Amber was like a mother to Kenny and Christy and they were all very close. Amber graduated from Bonneville High School in 1999. Amber played the clarinet in high school and was part of the yearbook staff. Amber continued to live in Idaho Falls where she met the love her of her life – Sam Hubbard. Sam and Amber started dating Spring of 2002, and married May 8, 2004 in Jackson, Wyoming at The Church of Christ.
Sam and Amber decided to move to Star Valley, Wyoming, where they made an amazing life and raised their children. Anthony Hubbard, born September 15, 2006 and Kayla Hubbard, born June 30, 2010.
Amber was an amazing wife, mother, sister, and friend. Amber loved nothing more than to cheer on her children. Amber was a driving force and the backbone of her family but she was scared of change and loved to keep things the way they were. She was a mom of all trades, putting her heart and soul into her children's activities. She was a Star Valley Youth Bowling mom, and a Star Valley Dance mom. She was an integral part of Kayla's dance and never missed a competition.
Amber enjoyed the outdoors and loved spending time with her family on the river, paddling boarding or just lazily floating.
She enjoyed being in the mountains riding the RZR and enjoying the sights. One of Amber's favorite places was Bear Lake. She loved her time with her family.
She is proceeded in death by her father, William Thomas Behner.
Amber is survived by her Husband, Sam Hubbard; her children, son, Anthony (Ant) Hubbard, daughter, Kayla Hubbard. Her brother, Kenneth Behner and his wife Jessica, her sister Christina (Behner) O'Connor and her husband Stephen; her nieces and nephews, Analicia, Haydin, Liam (Christina's children), Landon, Austin, JoAnne, Thomas and Ava (Kenny's children). Her in-laws, Sam and Shelba Hubbard and her grandparents Raymond and Elvate "Bonnie" Behner and many friends who loved her like family.
Amber is a beloved wife, mother, sister, daughter-in-law, friend, and will be greatly missed by all who knew her. Amber will never be forgotten.
Amber's Celebration of Life will be this summer. Details to be determined.
Let us know what you think!
Tagged:
Amber Rae (Behner) Hubbard
Clyde VanHuysen
Izibelle Taylor Sevigny
James Hunt
Robert "Berto" James Sevigny
Star Valley Wyoming obituaries
Wilma Sessions Titensor
Wyoming obituaries