Independent Obituaries: March 22, 2023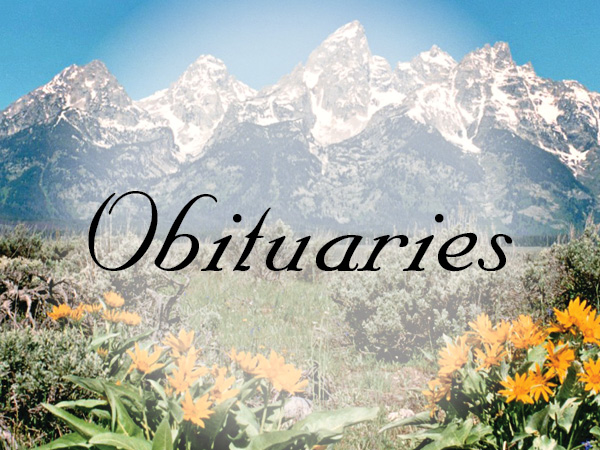 The following obituaries appeared in the March 22, 2023 edition of the Star Valley Independent.
For more area obituaries, please visit Schwab Mortuary.
For more resources including headstones, please visit the Star Valley Historical Society.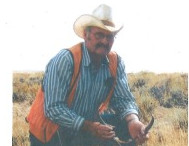 Larry LeRoy Wolfley was born on March 25, 1938 to Bernice H. Cooper and Roy R. Wolfley at his grandmother's house in Montpelier, Idaho. He was a beloved husband, father, brother, uncle, grandfather, great grandfather and a friend to many. He passed away on March 13, 2023. Larry grew up in Star Valley residing in Bedford, Wyo. for a short time before his family moved to Etna, Wyo. where he continued going to school and graduated from Star Valley High School. While living in Etna, he met Jolene, and they were inseparable. On Au- gust 26th, 1960, they were married for all eternity in the Idaho Falls LDS Temple. Prior to their marriage, Larry had enlisted in the Wyoming National Guard where he served proudly. Soon after he was married, he was sent to Fort Lewis Army Base by McChord Air Force Base in Washington state. After his enlistment ended, he came back to Etna where he and his wife started their family on the ranch up Stewart Trail. In a few years they were blessed with 3 boys and 1 girl.
While raising his kids and running a ranch, he also worked in construction for many years.
He worked with the Wyoming Game and Fish Dept. building elk fences in Etna and Alpine areas. He was a hunting guide for the Gardner's of Star Valley. Larry was a very hard worker with any job he did and made friends easily. He had a love for horses, he always had a few on the ranch. Most of them were raised and broke by him. This came in very handy because he was also an avid hunter. He did all his elk hunting behind the house up Stewart Trail. He also loved to fish. If he wasn't working, he was on the Snake River at his favorite fishing hole. Most of the time the wife and kids accompanied him. He loved the outdoors so much. He was known for his "Deadeye" when hunting, he was a great shot. He loved to go camping while he and his family would hunt antelope, it was always a great time and made many memories.
Larry loved life and lived it to the fullest until his health wouldn't allow for it, outdoors at least. He had indoor hobbies that kept him occupied such as working leather. He has made many beautiful things with leather. Everything that he made looked very professional. He also did taxidermy. Mostly waterfowl and other small game birds, these were also beautifully done. He will be missed by all that knew and loved him.
Larry is preceded in death by his mother: Bernice H. Cooper and his father: Roy R. Wolfley and sister: Rosealene M. Wolfley.
He is survived by his wife: Jolene Wolfley, son: Randy L. Wolfley (Kim), son: James Wolfley, daughter: Lisa Day(Darin) and son: Kip L. Wolfley(Jake Peterson). Also, he had five grandchildren and nine great-grandchildren. Brother; Bruce Wolfley and sister: LouAnna Harmon of Star Valley.
There will be a celebration of life memorial service later this summer, no date has been chosen as of yet. Friends and family will be notified of the finalized date, time and place.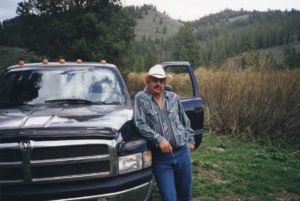 Steven Cirilo Trujillo was born October 6, 1952 and died February 24, 2023 surrounded by his family, from medical complications at EIRMC in Idaho Falls, Idaho.
He is survived by his wife ReNae A. Trujillo, daughter Alyshia Trujillo, mother, Virginia Trujillo, brother, Mark Trujillo, Sister, Shelia Woodard, five grandkids and five great grandkids.
He was preceded in death by his father, Cirilo Trujillo, daughter, Stephanie Trujillo and son, Steven R. Trujillo.
He loved hunting, camping and fishing with family and friends. We will have a get-together later in the year.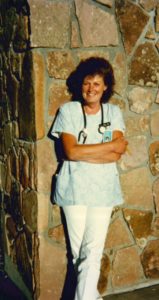 Dianna Devera Lindstrom, age 77, of Bedford, Wyoming passed away March 12, 2023.
Dianna was born May 20, 1945 to Elmer and Mildred Lindstrom of Souris, North Dakota.
Dianna graduated from Bottineau High School in May 1963, and immediately enrolled in the nursing program at St Andrews School of Nursing also in Bottineau, North Dakota graduating from there in 1966.
Dianna married Kenneth Counts of Souris, North Dakota on December 23, 1966. After living and working in North Dakota, Colorado, Alaska, and California, Dianna and Kenny decided to personally build their home in Bedford, Wyoming. Together they enjoyed a life of hunting and fishing in their free time. Dianna and Kenny later divorced, and Dianna remained at the home in Bedford, Wyoming. Dianna loved looking at the mountains of Bridger National Forest from her living room windows.
Dianna worked and enjoyed 43 years of nursing retiring from that field at St Johns Hospital in Jackson, Wyoming in 2009. She worked in Jackson from 1977 to 2009.
Proceeding Dianna in death was a brother (stillborn) Michael John in 1949, a sister Elaine Emery who died in 2014, and her parents Elmer (1997) and Mildred (1998).
Living relatives are Irene Tonneson of Souris, North Dakota, Shirley Sorenson of Hamilton, Montana, and Deberah (Kevin) Lee of Eagle, Idaho. Dianna treasured her many neices and nephews as well.
A Celebration of Life is being planned at Dianna's place in Bedford, Wyoming at a later date this summer. Further details will be sent out regarding this memorial.
Let us know what you think!
Tagged:
Dianna Devera Lindstrom
Larry LeRoy Wolfley
Star Valley Wyoming obituaries
Steven Cirilo Trujillo
W
Wyoming obituaries