Independent Obituaries: March 23, 2022
The following obituaries appeared in the March 23, 2022 edition of the Star Valley Independent.
For more area obituaries, please visit Schwab Mortuary.
For more resources including headstones, please visit the Star Valley Historical Society.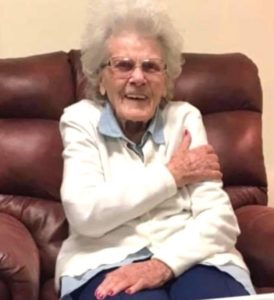 Elvina Thornock, 101, long-time resident of Cokeville, Wyoming, passed away on Friday, March 18, 2022 at Beyond Home Assisted Living in Afton.
Elvina was born April 21, 1920 on a ranch near Wilson, Wyoming, to Faye and Clara Swensen Goodrick. After graduating from high school, Elvina moved to Denver and worked at a defense plant, where she met her husband William Paul Johnson. The family eventually moved to Cokeville.
Elvina was a woman-on-the-go: gardening, 4-H and church fellowship being just a few of her interests. After the passing of her husband William in 1960, Elvina got her guide license and started guiding hunters in the foothills of Cokeville. Though she'd never fired a gun, she could carry out a deer and dress it. Elvina was a well-regarded member of The Church of Latter-day Saints and served as a Primary teacher for many years.
Elvina is survived by her son Wayne Johnson (Debbie), and many grandchildren, nieces and nephews, as well as many long-time friends.
Elvina was preceded in death by her husbands William Johnson and Ross Thornock, and three of her four children – Carol, Billy and Tena.
Instead of a traditional funeral, a Celebration of Life for Elvina Thornock will be held in July 2022, date to be determined.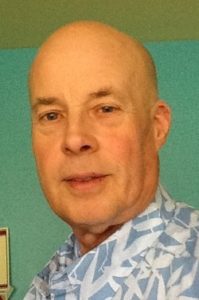 In the early morning hours of March 18, 2022, Gordon Lee Bowling, our beloved husband, father, grandfather and best friend, passed away and was reunited with his Father in Heaven.
Gordon was born May 15, 1947 in Gilroy, California, a son of Richard Thompson Story and Drucilla Howe Bowling. He grew up in Gilroy and graduated from Gilroy High School, Class of 1965. He served a mission for The Church of Jesus Christ of Latter-day Saints in the Texas Mission from August 1967 to August of 1969. He then attended Brigham Young University in Provo and graduated from Utah State University in Logan with a BA in Office Systems.
Gordon married the love of his life, ReNae Sorenson May 25, 1972 in the Manti Temple. Together they raised their five children, teaching them to be upstanding, honest citizens. He was so very proud of his children and grandchildren.
Gordon worked in an aircraft manufactory, making airplanes. He was a private pilot and loved to fly. He enjoyed family history, classic cars, metal detecting, gold panning and western history.
He was very active in The Church of Jesus Christ of Latter-day Saints, serving as Elders Quorum President, Seventies Quorum President, as a counselor in the Boardman Oregon Bishopric, High Priest Group Leader and Gospel Doctrine Teacher.
Gordon is survived by his beloved wife, ReNae, of Richfield; children Karen Anne Bowling of Smithfield; Lisa Anne and Kerry Stevens of Bicknell; Shane Nephi and Magon Bowling of Murray; Paul David and Mickelle Bowling of Orem; Ashlee Dru and Zac Zaccardi of Groton, Connecticut; eight grandchildren: Jacob Kerry Stevens, Mason Garrett Stevens, Abby Renae Stevens, all of Bicknell; Devin Shane Bowling and Quinn Easton Bowling of Murray; Nathan Paul Bowling, Isaac Larsen Bowling and Allison Brenda Bowling of Orem; and Lucy Dru Zaccardi of Groton, Connecticut (Due in July 2022).
He is preceded in death by his parents; and two siblings: Sharron Bowling and Bruce Douglas Bowling.
Funeral services will be held Friday, March 25, 2022 at 11:00 A.M. in the Springer Turner Funeral Home Chapel, 260 North 400 West in Richfield, where friends may call for viewing Friday morning from 10:00 to 10:30 prior to the services.
Burial will be Friday afternoon at 2:00 p.m. in the Bicknell Cemetery in Bicknell, Utah under the care of the Springer Turner Funeral Home of Richfield and Salina, Utah.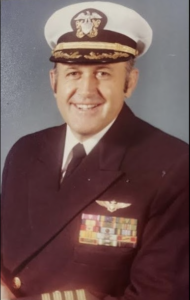 Capt. LaRon L Stoker, 89, died peacefully in his sleep on the 17th of March at the Phra Ram 9 Hospital in Bangkok Thailand.
LaRon is survived by his wife Susan, son Rod, daughter Darette McGrogan, stepdaughter Amiko Hiraiwa, brother Doyle, five grandchildren, and three great-grandchildren.
LaRon was preceded in death by his parents and sister Fayone Brown.
LaRon, the son of Lyle and Thelma Stoker left The Valley in 1956 to pursue his passion with a career as an Aviation Officer. His 33-year career in the United States Navy flying helicopters took him around the world, from the Caribbean and Mediterranean Seas to Antarctica, Vietnam, Japan, and Thailand. The heart of his career was dedicated to the development of the Navy's Anti-Submarine L.A.M.P.S (Light Airborne Multi-Purpose System) Program in San Diego CA and his beloved Kaman H2 Seasprite helicopter.
LaRon's career was highlighted with many decorations and medals for exceptional service including The Most Exalted Order of the White Elephant, Commander Medal issued by the King of Thailand for his service in support of the Thai Navy.
LaRon's body will be laid in state at the Temple in Thailand for three days before his cremation.
His remains will be returned to The Valley later. The family will notify all those interested when this occurs, and a memorial service will be scheduled.
Further details of Capt. Stoker's life can be found in the book "A Bend in the River, The History of Thayne Wyoming" and Stories from the Sea on the USS King Home page.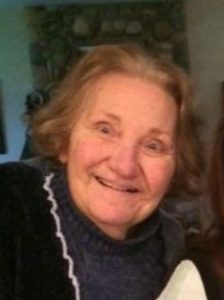 LuAnn Schwab Halbrook, 74, passed away in her home in Idaho Falls, Idaho March 19, 2022. LuAnn was Born August 6, 1947 In Afton, Wyoming to Arthur Clearance Schwab and Erma Pauline Gneiting. LuAnn was the sixth of eight children.
She attend Afton elementary and graduated from Star Valley High School. She married Bill Halbrook in 1972 and they moved to Oregon. In 1973 they welcomed their daughter Cherene. They settled in Sandy Oregon, where they resided until 2019. They then moved to Idaho Falls, Idaho to be closer to family. LuAnn found her happiness in her family. She was a doting "gramie", and adored her grandchildren and great grandchildren.
She is Survived by her husband Bill, her Daughter Cherene (Marc) Ellinger, her step-sons Doug (Kathy) Halbrook, Kim (Vangie) Halbrook, Kirk Halbrook. Her sisters, Maurine (Charles) Buckner, Kristine (Bill) Tudor. Her grandchildren Kyleigh (Tyler) Erickson, Logan Ellinger and Joshua (Kaylene) Ellinger and her Great Grandchildren Parker, Ryder and Henley.
LuAnn was preceded in death by her parents, Arthur and Erma Schwab, her siblings, Karen King, Marvin Schwab and Carma Daughtery and her step-daughter Nancy Felde.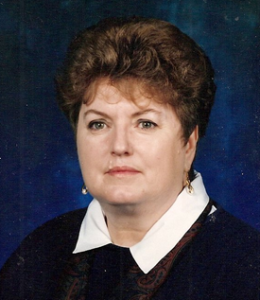 Marsha Moser Grajek, 80, of Seattle, Washington, passed away March 7, 2022, with her family by her side.
She was born to the late John Wilford (Bill) and Maurine Averett Moser, March 11, 1941, in Thermopolis, Wyoming. She graduated from Star Valley High School in 1959. After high school graduation, she attended the University of Wyoming for one year after which she served as a missionary in the Northern California Mission for The Church of Jesus Christ of Latter-day Saints.
After her mission, she married Eugene Grajek. They had four children, Michelle (Scott)Preuninger, Michael (Teddi) Grajek, Melissa (Mark)Roberts, and MaryAnn (Jeremy) Simmons. They were later divorced.
Marsha was a devoted and selfless single mother of four, raising her kids in Pasadena, California, and eventually moving them all to Moscow, Idaho in 1972. There she was able to give her children the precious gift of an enormous extended family.
Marsha was preceded in death by her parents and sister Charlyn. She is survived by her brother, Jon Moser, sisters, Judith McGavin, Diana Martinez, and Kaylyn Moser, her children, grandchildren, great-grandchildren, and many nieces and nephews.
Marsha loved people and working with the public. She knew just about everyone in town from her many years working at Tidyman's Grocery Store, Gritman Memorial, and Moscow Family Medicine. She loved Moscow and the people of Moscow.
Marsha's greatest loves were her family and church. Most of Marsha's vacations were taken so she could spend time with her grandkids. She loved sports and would attend as many games as possible. Countless basketball, tennis, cheerleading, volleyball, football, and hockey games of her kids, and grandkids. She beamed with pride as she watched the kids compete. Her love of family genealogy was also a hobby, she made each of us kids numerous books documenting our family history with photos, poems, and stories that had been handed through the family.
After many years of unexplained symptoms, Marsha was diagnosed with Parkinson's Disease in 1998. Eventually had to stop working as the disease progressed. She lived in Moscow until 2014 when she moved to Seattle to be closer to her kids and after eight years Marsha succumbed to complications of Parkinson's Disease.
She passed peacefully with her children by her side. The family is relieved that Marsha is no longer suffering from a disease that robbed so many years of her life. Through all her earthly trials, she consistently was an example to all by her selfless love, compassion, determination, resilience, and grace.
The viewing ceremony will be held on Saturday, March 26, 2022, at 11:00 a.m. at the Afton Wyoming Stake center; followed by the service at 12:00 pm. Marsha will be laid to rest next to her mother, father, and sister at the Afton Cemetery.
The family asks that people make donations in support of Parkinson's research, in lieu of sending flowers.
Let us know what you think!
Tagged:
Capt. LaRon L Stoker
Elvina Thornock
Gordon Lee Bowling
LuAnn Schwab Halbrook
Marsha Moser Grajek
Star Valley Wyoming obituaries
Wyoming obituaries