Independent Obituaries: March 30, 2022
The following obituaries appeared in the March 30, 2022 edition of the Star Valley Independent.
For more area obituaries, please visit Schwab Mortuary.
For more resources including headstones, please visit the Star Valley Historical Society.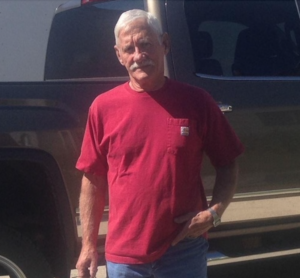 James Elmer Magee was born in Camden, New Jersey on January 17, 1942.
He was the son of James and Leona Magee.
James passed away on March 22, 2022.
James was the father of five children; James Michael, Patrick John, Randy, Chris, and Jamie.
He had 13 grandchildren and 15 great grandchildren.
James Celebration of Life will be held on Saturday, April 2, 2022 at the Afton Fire Department from 12:00 – 2:00 p.m.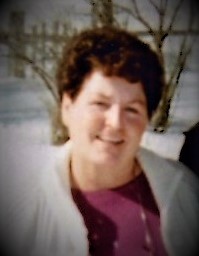 Penny Lou was born in Baltimore, Maryland on March 15, 1940 to Horace Arthur Davis and Ethel Leone Dieleman. She lived in Baltimore in her early days and was adopted by Wilford and Clella Fluckiger and was later sealed to them in the Idaho Falls Temple. Penny grew up with her brother Duane and her sister Mary Ellen. She had three half siblings, Jeanne Lincoln and Bill and Ed Davis. Her adopted family included Wanda, Marva, Jay Deorr, Eva, Mary Ella, Donna, and JoLinda. Penny spoke highly of her adopted family and of their many vacations they went on and how much fun they had together as a family. Penny loved to help her father tend to their furniture store and help her family in whatever way she could. Penny spoke of all the fun she had in her childhood from playing Red Rover and night games to going hiking up to the Star every day.
Penny met the love of her life, DeLoy Leavitt, when she was in school and they courted for a year before they tied the knot in Wilford and Clellas home in Afton on February 9, 1957. They lived in Rexburg and St. Anthony until called home to Afton to help with their family ranch in Auburn, Wyoming. DeLoy worked on their family ranch and the mill, while Penny worked for the Afton hospital for several years.
Penny and DeLoy had four children, DeLoy Brad, Jackie Lynn, Evelyn Ann, and Dawn Lee. Some of the most cherished memories Penny had with her family was up Little Greys River camping and during hunting camp. She loved the outdoors and loved being around their horses.
Penny doted on her grandchildren and great children. Penny always kept in touch with her family and friends and always made sure they knew how much she cared for and loved them. Family was everything to her. Penny passed away on March 22 in Murray, Utah where she was living with her sister Mary Ella. She is now reunited with her husband DeLoy, her two daughters, Jackie Lynn and Dawn Lee, and her eldest grandson Jedidiah.
Penny is survived by her son, Brad Leavitt and her daughter, Evelyn Hillstead. She has 12 grandchildren and 22 great grandchildren.
Funeral viewing and services will be on Saturday April 2nd at the Grover-Auburn Chapel with viewing at 10 a.m. and service at 12 noon.
Let us know what you think!
Tagged:
James Elmer Magee
Penny Leavitt
Star Valley Wyoming obituaries
Wyoming obituaries