Independent Obituaries: May 10, 2023
The following obituaries appeared in the May 10, 2023 edition of the Star Valley Independent.
For more area obituaries, please visit Schwab Mortuary.
For more resources including headstones, please visit the Star Valley Historical Society.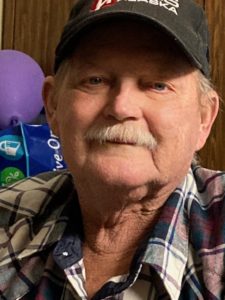 John Dennis (JD), age 67 was born May 1, 1955 in Bishop, California to Jack and Betty Dennis. John passed away on April 27, 2023 at his home in Osmond, Wyoming after 15 years of health issues. He always had a strong positive attitude despite his poor health.
John lived in Bishop, California until he was 10 years old. His family moved to Afton, Wyoming in 1965 to log for the sawmill. The rest of his older siblings soon followed. John spent most of his memorable times in the woods logging with his father and brother. He graduated from SVHS in 1973.
John married Lee Rodgers on November 18, 1975 in Osmond, Wyoming and three sons joined their family. Derick, Nick (Brenda) and Scott (Jenna). Grandchildren: Jaxon Scott (17), Ryan Jesse (14) Addison Lee (6) and Nixon John (2).
John worked on several road jobs and oil rig locations as a very talented equipment operator. He spent a good portion of his career at Smoky Canyon Simplot Mine as a Dozer/Shovel Operator and Supervisor. He was highly respected and well liked.
He loved to plant a garden and would try every year for a homegrown tomato. He kept a beautiful lawn and took pride in his yard.
John was one you always knew was there by his presence in the room. Even though he had very little to say, when he did speak everyone was sure to listen and pay attention to him. We will especially miss some of his one liner remarks and nicknames that was sure to make you think and usually brought about some good laughs!!
John is survived by his brother Michael (Joyce) Overton, Nevada, sister Patty Tucson, Arizona and many nieces and nephews. Preceded in death by his parents and sisters Virginia and Gloria.
At John's request a graveside service will be announced at a later date this summer when there is green grass and no mud.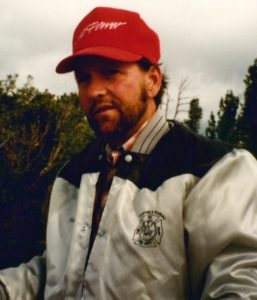 Kelly J Hebdon was born on April 23, 1952, to LaRell "Bud" and Elva Jenkins Hebdon in Afton, Wyoming. He joined siblings Irene, Brent, Sharon, Bruce, Dale, Gale, and Dennis. Kelly grew up in Thayne spending his days hanging out with his friends, riding horses, camping up Greys River, hunting, fishing, and hanging out with his dad. He graduated from Star Valley High School in 1970.
In 1970, he met Ellen Rainey who had moved across the street. It didn't take long before they were inseparable. Their courtship was made official on July 30, 1971. A few years later they had a daughter, Colby, and a few years after that, son, Kade. Kelly and Ellen made their family home in Thayne. They lived next to Ellen's parents and across the street from Kelly's parents and grandparents.
Kelly worked several jobs including a hunting guide for Jenkins Hunting Camp and a logger with his dad, but his true passion was for excavation. In 1971, he, along with his father, started Hebdon Construction. They worked side by side for many years and later welcomed Kade to the crew.
After his dad could no longer work, Kelly and Kade kept the tradition alive, eventually providing summer employment to his grandsons. Kelly loved talking about work to anyone that would listen. He was proud of the work he did and that he was able to teach his craft to his son and grandsons. Kelly was fortunate to continue to work with Kade and Kysen up until a couple of weeks before his passing.
Kelly was a member of the Thayne Volunteer Fire Department for 24 years. He held many positions including Fire Chief. He formed many friendships and cherished his years spent in the department. He served on the Thayne Town Council and even after his tenure was complete, Kelly enjoyed donating his time and equipment to help the Thayne Community along with giving many other anonymous donations.
Even though Kelly had a rough exterior, he enjoyed the time that he spent with his family and friends. Kelly loved to see them come, but he especially loved to see them go.
Kelly passed away in his home on May 1, 2023, in true Kelly fashion, kicking and screaming.
Kelly is survived by his wife of 52 years, Ellen, his children, Colby (Dru) Jensen and Kade (Deirdre) Hebdon, his grandkids, Natalee Jensen, Rainey (Brandon) Turner, Justee Hebdon, Kysen Hebdon, Tristin Jensen, Keisel Hebdon, Jendre Hebdon, Blake Jensen, and Chanetell (Luke) Eddleman, great grandkids, Weslee, Charlee, Brookelyn, and Ellie, and siblings, Irene, Sharon, Bruce, and Dale.
Kelly is preceded in death by his parents, grandparents, son-in-law, K.C. Jensen, grandson, Kambel Hebdon, and siblings Brent, Gale, and Dennis.
Kelly lived life on his own terms and made many lasting friendships and will be greatly missed.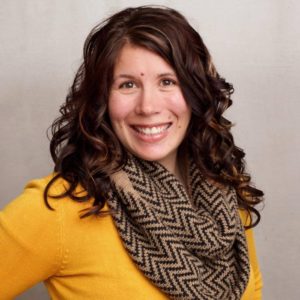 Ginger Rose Thompson was called back to her Heavenly home on May 6, 2023 after fighting a courageous 3-year battle with cancer. She passed away in her home with her husband and children at her bedside.
Ginger was born on August 13, 1980. She was the firstborn child of Kurtis and Linda Weber and grew up in Freedom. She was an exceptional big sister to her other siblings- helpful, kind, motherly, and supportive. She created opportunities to be together with family, often treating each as a special occasion.
After graduation from SVHS in 1998, she headed to Utah State University. While there she met Kenny Thompson (son of Ron and Ann Thompson of Providence). After that her interest in school changed to interest in Kenny. They were married in the Logan temple on June 11, 1999. They lived in Logan and then moved to Star Valley.
Throughout her life Ginger had many friends and always sought to add more, recently adding many health care professionals to her friend circle. She always put her best foot forward whether that involved buying new shoes, throwing a party to remember, or making an ordinary event an extraordinary experience. Ginger loved to try out new recipes and experiment with food. One of her last acts of love was to compile all of her favorite recipes into a cookbook for her children.
Ginger's true joy came from motherhood. Ginger and Kenny took pride in their three kids Tanner (22), Kamryn (19), and Zackary (15). They could be found traveling many miles to all of their sporting events. The kids in turn were great cheerleaders to her as she returned to school and received her Bachelors degree from USU in 2020. Ginger was grateful to not only be a mother, but to become a mother-in-law when Tanner met and married Brinley.
As an active member of the Church of Jesus Christ of Latter-day Saints, Ginger served in a variety of capacities, mostly involving youth. She truly loved those with whom she worked, and put her whole heart into helping and serving them.
Ginger lived a life of generous service and loved anonymously serving others. When it was her turn to accept help, she was gracious and overwhelmed by the generosity of others. Part of the way she made it through the chemo and its side effects was by focusing on gratitude. She developed a strong relationship with her Savior and recorded her blessings in a notebook until she had filled it and had to start a new one. She constantly said that people are so good.
Ginger is survived by her husband Kenny Thompson, her children Tanner (Brinley), Kamryn, and Zackary Thompson, her parents Kurtis and Linda Weber, her siblings Krista (Mark) Hirschi, Marcus (Lxi) Weber, Bobbi (Michael) Morton, and Natalie (Daniel) Peterson, and her grandparents Kent and Roma Henderson.
She is preceded in death by her brothers Billy and Nick, her grandparents Rex and Fern Weber, and her mother-in-law, Ann Thompson.
Funeral services will be held on Friday May 12 at 12 Noon in the Thayne Chapel of The Church of Jesus Christ of Latter-day Saints, with a viewing prior to the service from 10:30am-11:45am. There will be a night viewing on Thursday, May 11 from 6-8 pm in the Schwab Funeral Chapel in Thayne. Interment will be in the Freedom cemetery.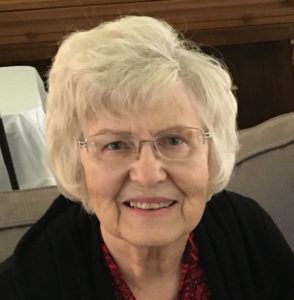 Carol Dian Allred Kennington was born December 24, 1941 to Zenneth and Wilda Allred in Afton, Wyoming, the third of seven children. She passed away April, 16, 2023 in Fresno, California. She said she was ready to go because she had, "Lived a full life in the Gospel and with wonderful people."
Carol grew up an adventurous and active young lady. She enjoyed driving tractors and riding horses and camping on Greys River with her family. She graduated from Star Valley High School where she met the love of her life, Grant Kennington. They were married in 1960 in Fairview, Wyoming. Carol and Grant were later sealed in the Logan Temple. Carol and her family spent ten years in Ogden, Utah, busy with church callings and raising a family. She attended a beauty school to supplement the family income. She had three little boys, Jeff, Scott and David and was so happy when her little girl, Brenda arrived.
The family moved to Fresno, California in 1971 because of Grant's employment. She continued serving in busy church callings, including president of the Young Women, Primary and Relief Society. She also served as a counselor in the Stake Relief Society Presidency. She was delighted when another son, Darrel (Buck) joined the family in 1974. Carol was a devoted wife and a loving, wise mother. She was a wonderful example of integrity and faith.
Carol worked at several jobs while the family lived in Fresno. She contributed to the family income to help raise the children, send them on missions and help with weddings. Some of those jobs were, sales clerk, teachers aid, warehouse manager, and a clerk for an insurance adjusting company where she worked for 11 years. Carol loved making quilts to share with others. She was blessed with many opportunities to work with the Young Women in the ward. During those times, she made each girl a quilt for their 16th birthday. She also made many, many beautiful wedding quilts.
After the kids were gone and she and Grant were retired they decided to see the world. They enjoyed many cruises to places such as Alaska, Hawaii, South America, the Caribbean, and Panama. They enjoyed trips to Guatemala and several bus tours across the country visiting historical and church history sites. One enjoyable trip was a month-long drive to Alaska where they saw and did many exciting things together.
In 1999, Carol and Grant moved to the foothills above Fresno, Burrough Valley, into their new dream house they had built. Carol had a large garden, which required a tall fence to keep the deer from eating her crop. She had a small orchard, also fenced to protect her fruit. She raised grapes and apples. Carol continued her church service with callings in the Relief Society, Young Women, Ward Missionary, Librarian and the Teacher Trainer. Her final calling was a Family History Consultant which lasted almost 20 years.
Carol was a friend to many people, especially single sisters. She often seemed inspired to know what they needed and how to help them.
Carol is survived by her husband, Grant, her children, Jeff (Peggy), Scott (Dawn), David (Debra), Brenda (Eric) and Buck (Jenny) and many grandchildren and great grandchildren. She is also survived by one brother and three sisters: Ron, Luann, Debby and Cindy. She was preceded in death by her parents, Zenneth and Wilda Allred and sister, Beth and brother, Bradley.
A graveside service will be held on Saturday, May 13, at 12 Noon in the Fairview Wyoming Cemetery. There will also be a Memorial held on June 10 at 10am at The Church of Jesus Christ of Latterday Saints Meeting house in Prather, California.
Let us know what you think!
Tagged:
Carol Dian Allred Kennington
Ginger Rose Thompson
John Dennis (JD)
Kelly J Hebdon
Star Valley Wyoming obituaries
Wyoming obituaries