Independent Obituaries: May 17, 2023
The following obituaries appeared in the May 17, 2023 edition of the Star Valley Independent.
For more area obituaries, please visit Schwab Mortuary.
For more resources including headstones, please visit the Star Valley Historical Society.

Janice Keefer – May 18, 1946  –  May 5, 2023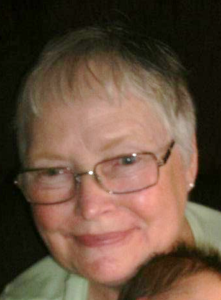 Janice passed away peacefully, at her home in Carlton, Oregon after valiantly fighting cancer.
Born in Afton, Wyoming, Janice grew up in Alameda, California and lived for several years in San Leandro, California before moving to Oregon.
Janice studied accounting and worked for the Federal Government in accounts receivable in Alameda for 40 years. After retirement Janice and her sister, Louise, moved to Oregon to be closer to other family.
Her hobbies included knitting, crocheting and other hand crafts. She also enjoyed gardening and traveling. Janice and her sister loved to take cruises and drive around the country.
When she settled in Carlton, Janice started volunteering at the Gaston Community Library and the McMinnville Family History Center. She found tremendous satisfaction in helping patrons research their family trees, as well as finding relatives of her own.
Janice was preceded in death by her parents, Robert Warren and Sybil Thurman Keefer, and her brother Robert Thurman Keefer.
She is survived by her sisters Louise Keefer and Marie Ramberg, and her brother Raymond Edward Keefer.
Interment was in Grover, Wyoming.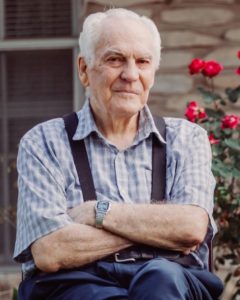 Colonel Dwayne Penrose Wright, USAF Retired, 92, passed away peacefully on May 11, 2023, surrounded by his family. Dwayne was born on March 18, 1931, in Afton, Wyoming, to Lyman and Vernessa (Penrose) Wright.
Dwayne lived a full, happy, and adventurous life. As a young teen/adult, he was a jockey and a golden glove boxer. A man of many talents, indeed.
In 1951, Dwayne married the love of his life, LaRue. The two recently celebrated 72 years of marriage. Many friends and family explain that it has never been JUST Dwayne or LaRue; it has always been Dwayne AND LaRue. We are comforted by the reminder that families are together forever.
Dwayne received a BS degree in Geology and a minor in physics and math. He later received his master's degree in Public Administration from George Washington University.
Dwayne joined the United States Air Force in 1953. He spent 27 years of dedicated service as a fighter pilot. Dwayne later retired as a Full Bird Colonel at Austin Bergstrom. Throughout his service, he flew over 250 combat missions, with 211 of those, in the F-100, during a one-year tour in Vietnam. Dwayne was highly decorated and received 27 medals and special honors, including a Purple Heart (1968), after being shot down into the China Sea. Serving in the United States Air Force was one of his greatest accomplishments and treasures of life.
Dwayne was a beloved member of The Church of Jesus Christ of Latter-day Saints and was faithful to the end. His lay ministry and service in his church spanned many callings and assignments, including bishop and stake patriarch.
Dwayne was preceded in death by his parents, two brothers, and his daughter, Leslee Wright (2014).
He is survived by his sweetheart and wife of 72 years, LaRue, his daughter Lori Wright of Austin, and sons, Nathan (Carolyn) Wright of Austin and Daniel (Lori) Wright of McDade. In addition to his children, Dwayne leaves behind seven grandchildren; Eddy (Amanda) Mann, Geoffrey Wright, Jessica (Rino) Hernandez, Joe Knox, Caitlin (Rob) Bailey, Amanda & Julia (Bryan) Mulholland as well as eleven great-grandchildren (Landon, Levi, Ethan, Grayson, Sophia, Dwayne, Grace, Brenden, Audre, Vera and Sage) who loved him dearly and will all miss him tremendously.
A visitation will be held on Friday, May 19, from 6-8pm at Cook Walden, 14501 N. IH35, Pflugerville, TX 78660. Funeral Services will be held on Saturday, May 20, at 11am, at The Church of Jesus-Christ of Latter-day Saints, 1000 Rutherford Lane, Austin, Texas 78753.
Fond memories and expressions of sympathy may be shared at www.cookwaldencapitalparks.com for the Wright family.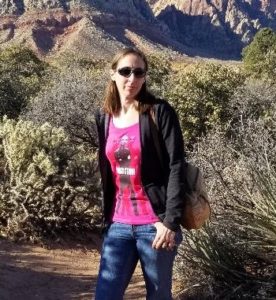 Melissa Jo Olson, age 44, died peacefully in the arms of her husband on May 4, 2023 at their home in Las Vegas, Nevada after a courageous battle with cancer. She was happily married and truly cherished her marriage and all her family members. In 2006, Melissa got engaged to Layne Charles Olson inside the Venetian's "Phantom of the Opera Theater" Las Vegas, Nevada and Married Layne in 2008 at the Joseph Smith Memorial building in Salt Lake City, Utah.
Melissa was born on September 12, 1978 in Goldsboro, North Carolina at Seymour Johnson Air Force Base to Patrice Lynn Wienke and Steven Paul Weinke. In 1981, Melissa's family moved to Langley Air Force Base in Hampton, Virginia for approximately two years. In 1983 Melissa started pre-school at Edwards Air Force Base in Kern County, California and she completed all her elementary and middle school grades at Edwards AFB. Next, Melissa's family moved to Andrews Air Force Base and she lived at Andrews AFB for approximately one year and then moved to New Richmond, Wisconsin to live with her grandparents and attend New Richmond High School. Melissa worked part time at the local grocery store and then full time at Westfield Hospital as a nutritionist during her High School years in New Richmond, Wisconsin. Melissa graduated from New Richmond High School in 1997, after graduation she moved to Las Vegas, Nevada to be by her parents at Nellis Air Force Base. Melissa worked in Las Vegas in retail sales at The Forum Shops at Caesar's Palace and The Fashion Show Shopping Mall to save money for college. She also worked at The Animal Hospital in Las Vegas, Melissa had a special respect and love for all animals and especially her two dogs "Toby" and "Ringo." Additionally, Melissa taught Physical Education for the Clark County School District for 15 years.
Melissa continued her education after high school and graduated from Georgia Military College in Warner Robins, Georgia earning an "Associates of Arts" degree from GMC. Additionally, Melissa graduated with honors from American Military University with her "Bachelor of Arts" degree and specialized in "Music History" and "Military History." She also loved and studied the performing arts extensively, including Music, Dance and Theater. Melissa was a wonderful student throughout college and she truly loved the "Performing Arts" and "History." Her professors continually praised her academic work and one professor from AMU described Melissa's educational coursework and senior thesis as "BRILLIANT."
At the age of three Melissa started Tap and Ballet training, she trained and performed for 13 years. Eventually, Melissa mastered the ballet dance moves of Grand Jete, En Pointe, Pirouettes, Fouette and Grand Adage. Swan Lake is one of Melissa's favorite Ballet, she loved the fact that it has 32 challenging Fouette's and some of the most notorious and challenging steps in ballet repertory. Melissa was an avid supporter of The Nevada Ballet Theater, The Smith Center of Performing Arts, and The Las Vegas Philharmonic and truly enjoyed watching all the live performances with her husband and family. Melissa's love and knowledge of "Music, Dance, Theater and The Performing Arts in general" was truly remarkable.
In her early years Melissa was a member of the girl scouts while at Edwards AFB. In 1989, Melissa was crowned Junior Miss Edwards at the AFB yearly celebration. Over the years Melissa developed a deep respect and love for the US Armed Forces, especially the Air Force where her father worked for 20 years. During that time the family traveled throughout the United States and her father was also deployed to South Korea during her High School years. Melissa learned and understood the sacrifices our military families endure to serve their country. Melissa cherished the fact that she had so many family members that served in the United States Armed Forces, including great grandparents, grandparents, father and other relatives that served in the United States Armed Forces. Melissa was honored and proud of each family member's service to our country. Being part of a military family growing up gave Melissa many wonderful opportunities to see and experience great things about America and learn about the Air Force. Melissa also developed a deep appreciation at a young age for the essential service of our soldiers and the importance of the United States Armed Forces. Additionally, Melissa cherished and supported the VFW and the military veterans that served America. Melissa, sincerely cared about the fallen soldiers and their American families. Melissa supported and donated to help improve the current veterans and disabled veterans health and welfare issues in America today.
Melissa developed special relationships and bonds with both her grandparents during her High School years in New Richmond, Wisconsin. The bonds grew stronger throughout her life and turned into the beautiful love, respect and admiration Melissa had for her grandparents. Melissa loved them dearly and was truly thankful they helped her develop a spiritual awakening and a deep understanding of Heavenly Fathers "Plan of Salvation" including the belief of Spirituality, Righteousness and Faith. She was also moved by a religious experience she had when her high school friends Laura and Jess invited her to see Billy Graham talk in Minneapolis-St Paul, Minnesota. The Billy Graham religious experience added to Melissa's spiritual awakening that was fostered and supported by her grandparents that resonated throughout her life.
Melissa is survived by her husband Layne Charles Olson, children through marriage Bridget V. Olson-Varner and Layne Charles Olson II, parents Patrice and Steven Wienke, grandparents Gloria Linder, and Harold (Katheryne) Jones, aunt Lavonne Wienke and Joe Lado and over 200 additional living family relatives. Melissa is preceded in death by her grandparents Leitha Mae Wienke and Paul Wienke, Marvin Linder and aunt Loreen (Dale) Moe.
Funeral Services will be held Friday, May 19, 2023 at 11 am in the Osmond Ward Chapel. A Viewing will be held prior to the service from 9:30-10:45 am.

Let us know what you think!
Tagged:
Colonel Dwayne Penrose Wright
Janice Keefer
Melissa Jo Olson
Star Valley Wyoming obituaries
Wyoming obituaries