Independent Obituaries: May 26, 2021
The following obituaries appeared in the May 26, 2021 edition of the Star Valley Independent.
For more area obituaries, please visit Schwab Mortuary.
For more resources including headstones, please visit the Star Valley Historical Society.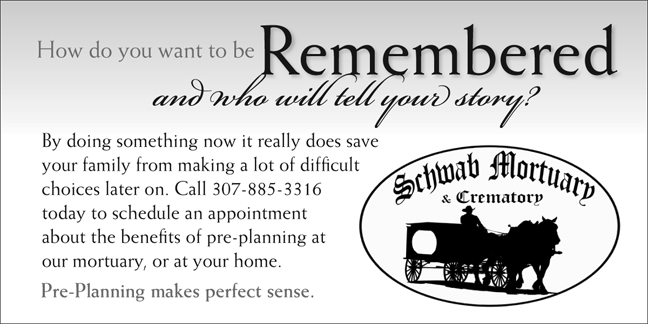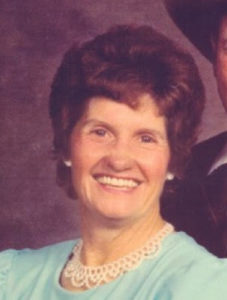 Norma Louise Wheeler Hinck Balderston, 85, formerly of Star Valley, went to her heavenly home on Tuesday, May 18, 2021. She died at home in Adrian, Oregon surrounded by family who will miss her dearly.
Norma was born Aug. 7, 1935 at Moab, Utah—the second of six children born to Vontella Lorraine Nielson and Joseph Oliver Wheeler. She moved to Star Valley as a teenager. On Oct. 17, 1952 she married Franklin Neil Hinck of Turnerville, at The Church of Jesus Christ of Latter-day Saints in Etna. They went on to have eight children. Norma was later sealed as an eternal family with Neil and took comfort in that knowledge. They spent the first several years of their marriage living in Etna and later Bedford.
In 1958, Neil and Norma moved to Star, Idaho where they operated a small dairy farm and later the N/N Blazer Horse Ranch on Can-Ada Road. Neil was the original developer of the American Blazer Horse breed, and together, he and Norma founded the Blazer Horse Association in 1967. Norma served as Secretary of the association for 39 years.
An accomplished equestrian in her own right, Norma was also a talented entrepreneur. In addition to managing the ranch and association, she sold Jafra cosmetics for 50 years. She helped many people with reflexology treatments and became a Gold-level distributor in Nikken International. She was also an active, faithful member of the Church of Jesus Christ of Latter-day Saints where she held many callings.
After being diagnosed with multiple sclerosis in her thirties, Norma began to explore the benefits of natural medicine after traditional medicine wasn't as helpful. She was able to live and thrive well into her eighties, and passed the legacy of herbal treatment on to her children – despite some initial reservations on their part.
In 2005, she and Neil relocated to Adrian, Oregon and continued raising their beloved Blazer Horses. Norma also continued offering reflexology treatments up until her recent health decline. Following Neil's passing, she married Lloyd Clyde Balderston, Aug. 25, 2010. "Pops," as her kids call him, loved and cared for Norma through 11 years of marriage. Her children appreciate the care Lloyd provided in her final days.
Norma loved the Lord, her family, her garden, and her church friends. She also loved helping others feel better. She instilled in her family a deep sense of hard work and personal responsibility. Even during trying times, she always kept a smile on her face and put her best foot forward. Her sense of tenacity and grace will be deeply missed.
She is survived by her loving husband, Lloyd, and her children: Troy (Terri) Hinck, Cascade, Idaho; Linda (Dave) Crawford, Emmett, Idaho; Deby (Launie T.) Mashburn, Adrian, Oregon; Brenda (Mike) Harper, Meridian; Tammy (Chris) Warr, Nampa, Idaho; Teresa (Mike) Jardine, Nampa; Sherry (Doug) Brotherson, Emmett. Also survived by 16 grandchildren and 23 great-grandchildren; a brother, Fred (Sharon) Wheeler of Kuna, Idaho; and stepchildren Jeana, Mark and Lisa. She was preceded in death by her first husband, Neil; a son, Rusty Lee Hinck; son-in-law, Larry Nelson; siblings Dean and Kenneth Wheeler, Judy Atwood, and Bonnie Nebeker.
Funeral services were held Saturday, May 22 in Nyssa, Oregon. Norma was buried at the Star, Idaho Cemetery beside Neil and Rusty.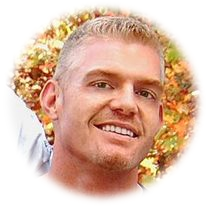 Tracy Merritt Schwab passed away March 19, 2021 in Cheverly, Maryland.
Tracy was born November 17, 1967 in Ogden, Utah to Scott and Mary Jo Schwab. He was the fourth of five children. He spent most of his childhood in Cokeville and Afton, Wyoming. He graduated from Star Valley High School in 1986. In high school he excelled in art, sang in the choir, and played the viola, where he was a member of the Wyoming All-State orchestra.
After high school he attended the University of Wyoming in Laramie and then served a two-year mission for the Church of Jesus Christ of Latter-day Saints in the Canada Calgary Mission. Upon returning from his mission he attended Utah State University and obtained a dual Bachelor's degree in German and Political Science. While at USU he sang for three years with the New Horizons Choir and also played in the USU symphony orchestra.
In 1993 he completed an internship in Washington, D.C. at the American Institute of Physics. This became his full-time employment, and he eventually became creative services director at AIP. In 2013 he married JJ Nolis of Cheverly, Maryland. They were later divorced.
Tracy always had a thirst for knowledge and self-improvement. He studied Reiki at the Greater Reiki Center of Washington, D.C. and achieved master status. He also studied web and graphic design at Boston University to enhance his work skills, and he founded a charity in D.C. called The Collectives.
He enjoyed art, nature, traveling, reading, singing, photography, music, and cooking. He had a great sense of humor and always enjoyed telling a funny story or laughing at one being told. He was an expert Scrabble player and a skilled writer and artist. He taught himself to decorate wedding cakes and created many of these beautiful cakes for family and friends.
Tracy was a friend to all and took time to lovingly care for everyone he met along life's path. Since his passing many former co-workers, friends and relatives have shared fond memories and stories of Tracy's compassion and caring. Because of his magnetic personality and the greatness of his heart he always had a quiver full of friends. He lived life joyfully and bravely, with a smile on his face. We are comforted knowing that he is now reunited with mom and dad and free from the many challenges that his deteriorating health presented during the last few years of his life.
He was preceded in death by his parents, Scott and Mary Jo Schwab, and one nephew. He is survived by four siblings; Carol Ann (Sterling) Larsen of Solon, Ohio; Sandra Kay (Bruce) Walker of Soda Springs, Idaho; Orrin (Valeta) Schwab of Providence, Utah and Ryan (Erin) Schwab of Mesa, Arizona as well as many nephews, nieces, aunts, uncles and cousins who loved him dearly.
A memorial service for Tracy will be held in Afton, Wyoming on Monday May 31, 2021 at 1:00 p.m. in the Fairview Ward Chapel. To view the service you may watch from Facebook Live on the Schwab Mortuary FB page Monday May 31st at 1:00 p.m. or 15 min. prior to the service you can link in from here. www.schwabmortuary.com
In lieu of flowers, the family asks that you donate to the charity SOME.org https://www.some.org/ an organization that helps the homeless with life skills to get back on their feet. Or to a charity of your choice.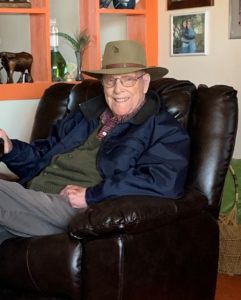 Long time Star Valley resident Verdell A. Call passed away on May 11, 2021 peacefully at home surrounded by his family. Verdell was born in Afton on November 7, 1925 to Farnham and Lillie May Call. Growing up poor during the height of the depression, he learned as a child how to assist in providing for the family during those difficult times. This includes performing small tasks for family and friends who would provide food in exchange for Verdell's help. While still a young man he worked for his father as a carpenter, traveling with the family around the western United States in search of building and renovation projects during the 1930s.
Upon coming of age in 1943 Verdell volunteered for pilot training during the closing years of World War II. Just missing out on participating in that war as a pilot, he successfully became an Air Force flyer in 1952 after completing college. He flew mostly in B-47 and B-52 bombers during the height of the Cold War with the Soviet Union. Those missions involved dangerous long duration flights all over the world in nuclear armed aircraft. Verdell also flew combat missions in Vietnam for which he received the Distinguished Flying Cross award. After retiring from the Air Force in 1971 as a Lieutenant Colonel, Verdell moved back to Afton where he and his wife built their dream home.
Verdell was an avid sportsman, who enjoyed fishing and hunting in Star Valley and neighboring areas. In the 1980s, he and his wife Mary travelled widely across the western United States in their trailer. Verdell had a deep and abiding love of Star Valley, the State of Wyoming, and the independent way of life that is cherished in this part of our incredible country.
Verdell is survived by his two children from his first wife, Donnette Lloyd (divorced in 1956): Steven (Krista) Call and Danny Call; and by his three children from his second wife, Mary Frances Barcellos: Bradley Call, Vicki (Joseph) Hansen, and Judy (John) Albers. He took great pride in his 10 grandchildren and six great-grandchildren as well. Verdell became best friends with Mary Ann Roland Call, of Afton, after the death of his wife Mary.
A grave site funeral service was held on Tuesday, May 18, at the Afton Cemetery. In lieu of flowers, the family has requested that donations be made to the veteran's or humanitarian organization of your choice.
Let us know what you think!
Tagged:
Norma Louise Wheeler Hinck Balderston
Tracy Merritt Schwab
Verdell A. Call