Independent Obituaries: November 3, 2021
The following obituaries appeared in the November 3, 2021 edition of the Star Valley Independent.
For more area obituaries, please visit Schwab Mortuary.
For more resources including headstones, please visit the Star Valley Historical Society.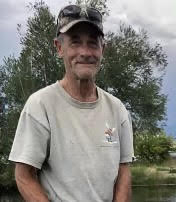 Darryl Call was born November 11, 1959 and passed peacefully October 23, 2021.
He is survived by his sister Lori Flatt and his son Devin Call.
He was a world traveler, a philosopher, and friend to many.
Funeral services will be held at 501 Lena St. in Salmon, Idaho at 3pm.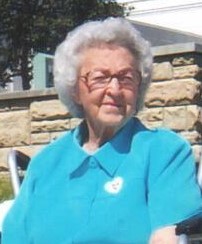 Ened Crook Crossley was born on a cold winter day January 8th, 1925 in Smoot, Wyoming to Rulon James and Rula Janette Peterson Crook. She was the second child born in the family, however her older sister Cleta died when Ened was very young. The family was later blessed with two more children, a younger sister Vonda, and a younger brother James (Jim).
When Ened was around 3 years old, she became very sick and was unable to walk. Her mother, Rula, took Ened on the mail sleigh to Montpelier, Idaho. From there they caught a train to Ogden, Utah to see a doctor. The doctor had an Indian Head Nickel. He held it out to Ened and told her she could have it if she would walk to him. As she attempted to walk, her left leg gave out and she fell to the floor. The doctor diagnosed her with polio. This disease would affect her movement and walking abilities for the rest of her life. Ened and her mother then rode the mail sleigh back home. They sat on top of the mail sacks while wrapped in plenty of warm blankets. They made it home just in time to witness electricity being turned for the first time in Afton.
Ened attended elementary school in Smoot, Wyoming. It was difficult for her to watch other kids play and be unable to join in with them. When she was 12 years old, she went to Salt Lake City for the first of many surgeries on her leg. She prayed and prayed to be able to be back home for the first church service to be held in the new Smoot Church building. Her prayers were answered as they arrived on Saturday evening the night before the first service. The young men in the area shoveled the snow so she could come to church with her new crutches.
Ened attended Star Valley High School in Afton. She was in the high school band where she played the clarinet and was able to march with the band. She graduated in 1943. The morning after her graduation ceremony, she boarded a bus to attend LDS Business College in Salt Lake City and she lived in the Beehive House. Her father was already working in Salt Lake City and had purchased an apartment building. So her mom and younger siblings all moved to Salt Lake City. Ened later lived with them while going to school. She got her first job at the American Linen Supply Company as an office worker.
During her senior year in high school she went on a date with Wendell Y Crossley who was home from Army military service on a furlough. They corresponded for some time by mail as their relationship developed. During one of Wendell's furloughs the couple was married in the Salt Lake Temple on May 25, 1944. Ened was able to make several trips across the United States to be with her husband while he served. He was later transferred to Italy during World War II. On February 14, 1946 they had a date to meet and Wendell actually made it home. They returned to their home town of Smoot and bought the house where Ened was born.
Ened and Wendell were blessed with four children: Carolyn, Stanley, Ronell and Janalee. Ened worked for the Star Valley Drug store while they still had the Soda Fountain. Later she was hired at the Maverik Country Store office. She was a bookkeeper for 22 years with this company. She really enjoyed her time at the offices and the people with whom she worked.
Ened might be best known for her work as the Smoot correspondent for the Star Valley Independent. She started in this post in 1961 and wrote weekly for over 30 years. Everyone enjoyed reading her articles and seeing their names in the paper. She enjoyed keeping track of the people of Smoot.
Ened was a member of The Church of Jesus Christ of Latter-day Saints. She served in many callings over the years. She especially enjoyed serving as the secretary for the Star Valley Stake Young Women's Mutual Improvement Association for 450 girls in the 12 wards. She served diligently in that calling for 12 years.
Ened is survived by her four children, Carolyn Walton (Dennis) Smoot, Wyoming; Stanley (Linda) Basin, Wyoming; Ronell (RickyLynn) American Fork, Utah; and Janalee Cary of Payson, Utah. She is also survived by 15 grandchildren, 53 great grandchildren and three great great grandchildren.
Ened was preceded in death by her parents, her husband Wendell of 62 years, Grandson Kori D Walton, one great grandchild, Kazlee Walton and her siblings Jim Crook and Vonda Bateson.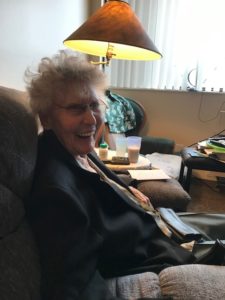 Genevieve (Burton) Tolman was born July 25, 1936 in a homestead cabin to her loving parents Leona and Clifford Burton. Our cherished mother, daughter, big-sister, grandmother, aunt, and friend passed on Friday October 15, 2021. Geneveive is dearly loved and will be whole-heartedly missed!
Genny was full of love, and devoted to her family, friends and her faith. Genny may have had a life full of adversity and struggle—but she was also a tenacious doer who always got things done. She found happiness in the simple things and always had a smile, a joke, and a humorous story to share.
She would share anything—all she had—and everything with everyone. Genny even shared her ice cream cones with her beloved sister, Elza's precious dog, Tofu.
Genny was a jokester. She loved to play tricks. She froze plastic-flies in ice cubes and would hide fart-cushions on the chairs. She Loved to sing, sew, and cook. Genevieve was a cheerful outgoing people-person.
Genny was born and raised in Star Valley Wyoming. She played the trumpet in the marching band, and worked at the A&N grocery store after school. Genevieve married Marriner Tolman on November 11, 1954 in the Logan Temple. After marrying, she lived in Fairview Wyoming. Then she moved to Bountiful where Geneveive owned Puritan Cleaners.
After her divorce, she moved to Idaho Falls and later in life settled in Salt Lake City, Utah near her daughter Cherie.
Genevieve leaves behind—her beloved children: Robert Tolman, Cherie Keeton and joins her son Brian. She leaves her siblings Kay Burton (Aneta), Betty Mills (Richard), Twila Boren (Ken), and Terryl Burton; her grandchildren Robert-Chad Tolman, Felicia-Cherie Tolman Julia-Ann Tolman, Bobby-Joe Tolman Joshua Tolman, her great-grandchildren Kelsey Tolman, Rick Tolman, Tavin Davis, Dakari Burch, and her friends that she loved dearly!
Genevieve was preceded in death by her son Brian Tolman, her parents, Leona Elizabeth Moser and Clifford V Burton, her siblings Orden Burton (Erma), Vernon Burton (Vicki), Elza Burton Huffaker (Keith), Chad Burton (Eileen), and Shane Burton (Sharon).
Genevieve (Burton) Tolman's Memorial-Internment was held on Friday October 22, 2021 at 1 p.m. at the Auburn Cemetery.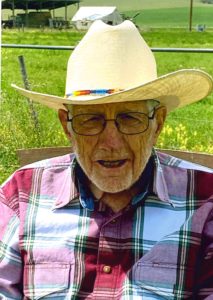 Glenn joined his wife Dorothy in heaven after passing peacefully in his sleep at home in Bedford, Wyoming on October 30, 2021. Glenn Alfred Hackwell was born January 20,1931 to parents Alfred and Delma Hackwell in Manti, Utah. He grew up in Carbon county Utah as one of 6 children. As a young child his family lived in a railroad car in the communities of Tucker, Scenic, Scofield and Castle Gate Utah while his father worked for the Denver Rio Grande Railroad. He dropped out of high school to join the United States Air Force at age 17 and served honorably from 1948-1952 during the Korean War. After completing his service in the USAF he worked for Denver Rio Grande Railroad and in the local coal mines in Carbon County Utah, while working on his college education. He loved football and played on school teams at Carbon College and Brigham Young University
He graduated from Carbon College with an Associates degree in Physical Education. He then studied at Brigham Young University earning both his Bachelors in and Masters degree in Zoology. He went on to earn a PhD in Entomology at Oregon State University specializing in bees.
He was a professor of Entomology at California State University Stanislaus Campus for 35 years. His work was highly regarded he had several published research articles. He was also employed by the United Nations and lived in Pakistan for a year while working with the World Health Organization to improve agricultural practices.
He married Dorothy Rassmusen in September of 1955 in Price, Utah. They relocated to the west coast and lived in Long Beach, California where he taught high school PE and in Corvallis, Oregon while working on his PhD before settling in Turlock, California where they lived for 35 years. They also owned a ranch in Bedford, Wyoming spending time in both places. After the death of his wife Dorothy, he moved to Bedford to live full time.
He is preceded in death by his wife Dorothy, his parents Alfred and Delma Hackwell and siblings; Shannon, Norine, Doug and Roy.
He is survived by son Burke Hackwell of Bedford Wyoming, daughter Melissa Hackwell of Delta, Colorado and brother Earl Hackwell of Ohio and seven grandchildren in Utah and California.
A memorial service with military honors will be held at the Bedford Cemetery Saturday, November 6, 2021 at 11 a.m.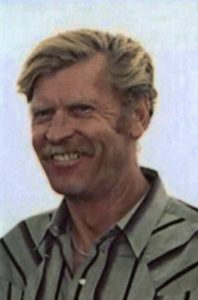 Travis "Shane" Burton, 67, passed away on Saturday, July 17, 2021. He was born on March 11, 1954, in Afton, WY, to Clifford Van Orden Burton and Leona Elizabeth Moser. He graduated from Afton High School.
Shane is a member of The Church of Jesus Christ of Latter-day Saints and served as a Boy Scout Leader.
He married Debbie Jensen. They had four children. They were later divorced. He married Sharon Skenandore and added three sons to their family.
Shane lived in Auburn, Wyoming; Idaho Falls, Idaho; Salt Lake City, Perry, Mantua, and Brigham City, Utah.
He was a concrete finisher for Brothers Construction, ABC Construction, and Reber Construction.
Shane enjoyed wood-working, concrete work, construction, snowmobiling, four-wheeling, and boating.
He was sweet, loving, caring and had a great sense of humor.
Shane is survived by his wife: Sharon; sons: Wayne Burton, Derrick Burton (Marsha), and Jared Burton (Jacque), Michael Burton; step-sons: Jacob Skenandore, Robert Skenandore, and Cory Skenandore (Heather); siblings: Genevieve Tolman, Kay Burton (Aneta), Betty Mills (Richard), Twila Boren (Kenneth), Teryl Burton; and 10 grandchildren.
He was preceded in death by his parents; daughter: Alicia; siblings: Orden Burton, Vernon Burton, Chad Burton, and Eliza Huffaker.
A Celebration of Life was held on Tuesday, July 27, 2021, from 6 – 8 p.m. at Myers Mortuary. Graveside Services were held Saturday, July 31, 2021, at 1 p.m. at the Auburn Cemetery, Auburn, Wyoming.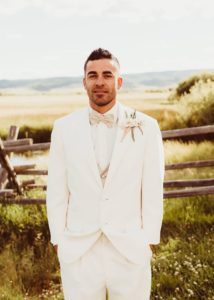 "T.J." Thomas Joe Avila was born on May 22 1984, at the March Air Force Base in Riverside California. From a young age T.J. always had a zest for life and people were drawn to his fun-loving personality and loving nature. T.J. was always very close to his friends and family and cherished those relationships.
No matter what T.J. was doing he was smiling and making those around him laugh, he always had a funny joke to tell, a card trick to show, or a song for someone to listen to.
T.J. was a natural athlete from a young age his Dad Joey, was throwing baseballs to him, playing basketball and football with him and T.J. always excelled in every sport that he picked up. He loved to be outside as well. T.J. loved to hike and enjoy nature, in the summer you could always find him in the mountains hiking and enjoying time with his kids Ariana, and Knox.
T.J. loved spending time with his children. Their favorite pastime was going to the hot pools, or the swimming pool in lava, bowling, and going to the movies. T.J. was wonderful with all children and was always spending time with his brother Zack, Sister Sarina, and their children Indie, Brantley, and Layken. T.J. would wrestle with the kids, play games with them, sports with them, and was always trying to teach them new things.
When T.J. was around there wasn't a reason to not smile or laugh. He made sure that everyone felt welcomed, loved, and never judged anyone or their circumstances. T.J. was easy going, laid back, and always an ear for those around him if they needed someone to listen.
T.J. will truly be missed by his family, friends, and children. T.J. will live on through his family, and children. T.J. touched many people's hearts and lives, and will never be forgotten. He is now in peace with the Lord and his angels. We love you T.J.
T.J. is preceded in death by his Grandpa Joe Avila, Grandma Paula Avila, Uncles Roy and Albert Avila, Grandpa and Grandma George and Judy Thomas, Georgina Thomas (birth mother), and Grandma Carol Moore.
T.J. is survived by his Father Joey Avila, Mother Debbie Nelson, siblings Sarina Avila (children Brantley and Layken Osborn), Zachary Avila (Children Indie Avila), Kristy Knust, and Bo Nelson. He is survived by his children Ariana Avila (mother Kirstie Mullen) and his son Knox Avila (mother Lakyn Avila).
Let us know what you think!
Tagged:
Darryl Call
Ened Crook Crossley
Genevieve (Burton) Tolman
Glenn Alfred Hackwell
Star Valley Wyoming obituaries
Travis "Shane" Burton
Wyoming obituaries
"T.J." Thomas Joe Avila