Independent Obituaries: November 7, 2018
The following obituaries appeared in the November 7, 2018 edition of the Star Valley Independent.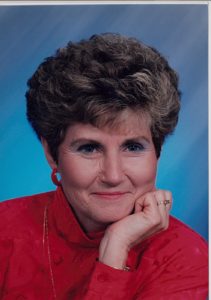 Janice T. White passed away peacefully on October 2, 2018 in Port Townsend, Washington following a long journey with Vascular Dementia.  Janice was born on September 16, 1936 to Marian Herrmann Treloar and Orson Lee Treloar in Ogden, Utah, she grew up in Star Valley, where she met Leland White, her devoted, loving husband of 60 years, who survives her. She graduated from Star Valley High School in 1954 and in 1958 she received her BA in Home Economics Education from Idaho State University. Janice and Leland were married in August of 1958. Janice taught Jr. high Home Ec and worked for the ISU news bureau in Pocatello, but her commitment was to her family and raising her two daughters, Tammy White (Sequim, Washington) and Pamela Nelson (Bothell, Washington), who survive her. Janice encouraged and supported her family while living in Yakima, Washington for over 50 years. She was a 4-H leader and patiently taught cooking and sewing, a devoted room mom, supportive of dance, gymnastics and other extra-curricular activities for her girls and was a loyal and committed attendee (with the girls) at ALL Lee's coaching events. She worked as an apple packer for Yakima growers and contributed most of the income to help her daughter's go to college. She made many friends in that industry and said she loved the work because all the people she worked around were honest and hard-working people. Camping trips were a special time for family and Kaner Flats campground was her favorite. Many memories were made there, especially during trips with her three adoring grandchildren, now adults – Alex Nelson, Aliy Nelson and Andy Nelson. She was "Banny" to them and remembered as funny, playful and very mischievous. Midnight ice cream was a favorite. Janice also leaves behind a surviving older sister, Judy Eddins, a younger brother, Orson Treloar, sisters-in-law, Lura and Linda Treloar, as well as many nieces and nephews. Memories can be shared at https://janice-white.muchloved.com/. In lieu of flowers, donations can be made to Dementia Society of America or Restless Legs Syndrome Foundation.
Kirk C. Chadwick, 69 of Emigrant, Montana died peacefully on Tuesday, October 30, 2018, at home with his wife Susi at his side, following an 11-year battle with prostate/bone cancer. Kirk was born in Afton, Wyoming on January 25, 1949 to Kaestle and Ann Clark Chadwick. In his younger years he grew up on the family's "Eagle Rock Ranch" in Bedford. He later moved to Salt Lake City with his family where he finished school and graduated from Hillcrest High School in 1967. Kirk served our country in the Military for four years in the Marine Corp, and then became a father to Ronald Chadwick. Kirk later moved back to Jackson, Wyoming where he managed a dude ranch and managed the Cowboy Bar for a few years. In the late 80's he moved to Emigrant, Montana where his life started to change from "swimming against the current" to "swimming with the current". This is when he began his almost 30-year career with Bears Den Outfitters as a hunting guide and ranching. In 1993 Susi Laird came into his life, they married in 1995. Kirk also invested his talents into his new business of construction, "Paradise Builders" where he built many homes and barns in the valley from 1998-2013. All the while, taking time off for hunting season to guide elk, deer and antelope. Kirk met Dan on a Bears Den guided hunt in 1988, we all became friends and the Taranto's had Kirk build their home in 1998. In 2013 Dan contracted Kirk to construct a shop and greenhouses for a new business, "D&D West Greenhouses", in Paradise Valley. Kirk's wife Susi and son Jody managed the business. Kirk returned to Bears Den Outfitters Ranch to help in the operations of the ranch full time, until he retired in June of 2018. Kirk enjoyed hunting in Montana and Wyoming, horn hunting in the springtime, backcountry horseback riding and camp trips with his family and grandchildren, or taking weekend road trips on his Harley through all the back roads of Montana and Wyoming. At home he had a special talent for being a craftsman in his workshop, where he built many family heirlooms. Kirk is survived by his wife, Susi Chadwick; brother, Kim Chadwick of Bedford, Wyoming; sister-in-law, LaVonne (Brian) Holland; brother-in-law, Randi Volskey; daughter, Rochelle (Joe) Buck. Grandchildren: Kaitlyn (Lync) Nield, Garrett (Attisyn) Chadwick, Dylan, Taylore, Shayla, Griffin, Jackson, Jason. Great-grandchildren: Korben, Kamry, Quoi and Kepler. A large family of aunts, uncles, nieces, nephews, cousins, and many friends. He is preceded in death by his parents, Kaestle and Ann Chadwick; step-father, Fred Sorenson; brother, Brent Chadwick; son, Ronald Chadwick, and son, Jody Laird. Family Memorial and Burial will take place in the summer of 2019 in Bedford. To view the obituary or share online condolences visit: www.franzen-davis.com.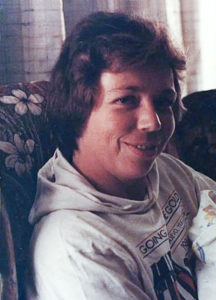 Nina JoAnn Thomson, 61, of Afton WY, passed away Oct. 24, 2018, in the company of her family. She was born Sept. 12, 1957, in Salt Lake City, to Thomas C. Thomson and Norma Jean Isenhour Thomson. Nina grew up in the Salt Lake City area and moved several times before making Afton her home. She spent time in New York as well as Montana between 1984 and 1990 being involved in various conventional book and publication printing industries. Nina loved giving gifts and was always on the lookout for things to buy and keep for Christmas, upcoming birthdays, or just because, presents to her family and friends. Nina had a special love of animals, she adored moose and would consider just about any kind of pet. Her beloved dog Cassy was her loyal companion. She loved to draw and color and would often embellish her nieces and nephews with samples of her unique design styles. Nina loved playing games and collected all kinds of Lucille Ball memorabilia. Nina is survived by her two brothers, Lynn Thomson, Utah. and Scott Thomson, Wyoming; close nieces and nephews Arlene Pope, Marty Pope, Amber Eliason, Jared Thomson, Jacob Thomson and Kaden Eliason.  Her parents and a sister, Shirley Isenhour Reeves, preceded her in death. Nina found peace with God after receiving the Lord Jesus Christ as her personal savior. Memorial services will be Saturday, November 10, 11:00 a.m. at Emmanuel Bible Church of Star Valley with Pastor Tim Moyer officiating.
Raymond Harmon Pead, 90, of Orem, Utah, died Oct. 30, 2018, at home. Funeral services were held Monday, Nov. 5, 2018, at 11 a.m. at the Sharon Second Ward LDS chapel, Orem. Friends and family visited on Sunday, Nov. 4, 2018, from 6 to 8 p.m. at the Walker Sanderson Funeral Home in Orem, and Monday from 9:30 to 10:30 a.m. prior to the services at the church. Interment was at the Pleasant Grove City Cemetery. Condolences may be sent to the family at http://www.walkersanderson.com.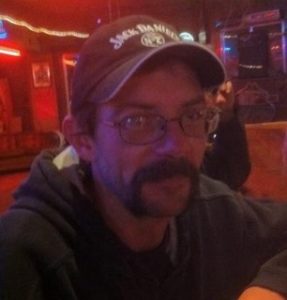 Kelly Robin Lish, beloved fiance, father, grandfather, uncle, son and brother, tragically lost his life in an auto accident on November 2, 2018, along with his friend, Tyler Keehn. Robin was born February 20, 1975 in Pocatello. He graduated from Star Valley High School in 1993. He had many jobs including derrick hand, drywaller, and heavy equipment operator. He enjoyed sarcasm, hunting, mudbogging, fishing, and working with cattle with his best friend, Marc Clark. Robin was a fun loving man who worked hard for his family. He reconnected with his high school sweetheart, Tifany Bateman, in 2015 and they got engaged on May 19, 2017. Together they have a daughter and two grandchildren. His grandchildren were the highlight of his life. He was preceded in death by his nephew, Derek Javin Krein, brother, Jay Dee Lish, and grandparents, George Lish, Helen McGlothin, and Lyril Pisano. He is survived by his fiance, Tifany Bateman, daughter, Ivy Alexis Abel, granchildren, Alice Abel and Johnny Rich, his parents, Alayne Cobbley and Daniel Lish, grandfather, Roger Johnson, brothers, Billy Lish, Ryan Gentry, Eric Lish, Matt Lish, and Paul Lish, sister, Samantha Jacobson, three nephews and seven nieces.  Funeral Services will be held on Thursday, November 8, 2018 at 2:00 p.m. at the Schwab Funeral Chapel in Thayne. A viewing will be held prior to the service starting at 12:30 p.m. – 1:45 p.m.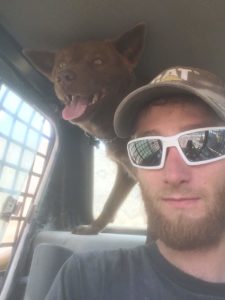 Tyler "Tiny" George Keehn passed away unexpectedly in an auto accident the evening of November 2, 2018 along with his good friend and coworker, Robin Lish. He was followed by the death of his beloved companion, his dog, Buddy, the next day.  Tyler, and his twin sister, Taylor, were born February 13, 1993 to Danny and Kim Keehn and joined an older brother, Levi, and later welcomed younger sisters, Sarah and Nyah Keehn. The family lived in Star Valley for many years, spent a few years in Oregon, and returned to the valley where Tyler graduated with the class of 2011. He worked alongside his father, Danny, where he gained and shared a work ethic not often found in young men his age. He was employed by Green River Rock at the time of his passing, a job he had been trained for by his father. Tyler was not one to sit still. He drove fast, lived quick, and smiled often. He was an avid fisherman, hunter, and loved being outdoors no matter the activity. Tyler was deeply loved by his family and friends but loved them fiercely in return and would stand up to assist and help whenever one was in need. He wasn't one to mince words and it was easy to know what he was thinking and where he stood on matters. Tyler loved animals and his dog, Buddy, who followed him everywhere.  Tyler was preceded in death by his father, Daniel Keehn, in July 2018, who most definitely met him with a hug. He was also preceded by paternal grandmother, Georgia Whiting, maternal grandfather, Tom Bond, and Uncle Brent Keehn. He leaves his mother, Kimberly Bond Keehn, brother Levi Keehn (Kim), sisters Taylor Keehn (Cooper), Sarah Mendenhall (Marshall), and Nyah Keehn, and nieces Kaylee, Haiden, Georgia, and Arrira. He would have been an amazing uncle to a nephew due in February. He also leaves behind grandparents, Richard "Butch" Keehn, Sherry and Kent Goodson and numerous Uncles, Aunts, Cousins, and friends. We love you, Tiny!
Tagged:
Janice T. White
Kelly Robin Lish
Kirk C. Chadwick
Nina JoAnn Thomson
Raymond Harmon Pead
Tyler "Tiny" George Keehn