Independent Obituaries: October 14, 2020
The following obituaries appeared in the October 14, 2020 edition of the Star Valley Independent.
For more area obituaries, please visit Schwab Mortuary.
For more area resources including historical obituaries and headstones, please use the Star Valley Historical Society.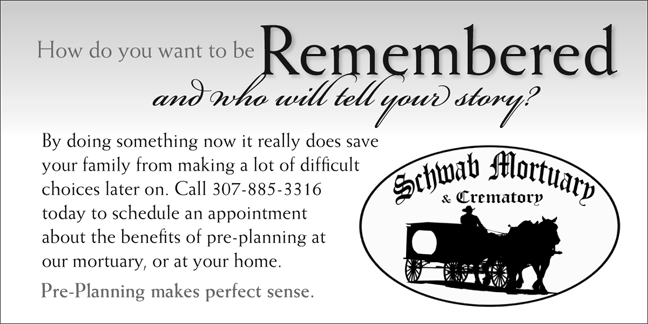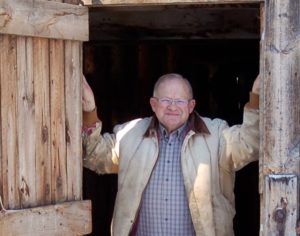 Doran J Erickson was born April 19, 1947 in Afton, Wyoming, the youngest of seven children, to Clarence Henry and Emily Barrus Erickson. He spent his childhood in Osmond, growing up in the same house he lived in at the time of his death. He always loved sports and would practice shooting baskets, hitting rocks with sticks and kicking the football, sometimes to the detriment of his farm chores.
Doran attended school in Osmond and Smoot and graduated from Star Valley High School in 1965, where he was the Student Body President. He attended Snow College where he was the placekicker for the football team and played on the basketball team. He served as a Missionary for The Church of Jesus Christ of Latter-day Saints in the New England States Mission. In addition to Snow College, Doran attended Ricks College, Utah State University and the University of Wyoming. He earned Bachelors and Masters degrees in Elementary Education. Doran taught the children of Lincoln County School District #2 as a 6th grade teacher and elementary PE coach for 31 years. He taught and coached in Hanna/Elk Mountain for one year. He returned to Star Valley and drove bus and was a substitute teacher for many years.
Doran married Debra Hillyard in the Idaho Falls Temple on September 5, 1969. They lived in Logan while attending school, moving back to Star Valley upon graduation.
Doran loved to play, watch and study sports. He loved to share his knowledge with his children and grandchildren, their friends and even strangers-anyone willing to learn and practice. Doran coached summer baseball and soccer teams, 7th grade boys basketball, Varsity high school girls basketball, JV and Varsity high school football, winning several statewide championships for his beloved Star Valley Braves. He loved Star Valley High School and the Wyoming Cowboys.
Doran loved the outdoors and spent countless hours in the mountains of Star Valley and Greys River. He had numerous jobs in the forest including tree thinning contracts, cleaning trails and as a hunting guide. He loved trail riding to see new country and look for wildlife. He loved to ride to mountain peaks, lakes and streams to fish and camp.
Doran was an active member of The Church of Jesus Christ of Latter-day Saints. He served many in church and in the community.
Doran passed away peacefully on October 4, 2020 at Portneuf Medical Center after a brief but valiant battle with an illness while FaceTiming his eternal sweetheart.
Doran was preceded in death by his parents, brother Verd Erickson, sisters Carol Erickson and Gayle Izatt, grandson Kambel Hebdon and daughter in law Crystal H. Erickson.
He is survived by his wife of 51 years Debra H. Erickson of Osmond and children Robert (Becky) of Cumming, Georgia, Daniel "Harve" Erickson of Grover, Dyann (Jason) Cazier of Auburn, Brian (Maurie) of Auburn, Deirdre (Kade) Hebdon of Grover, Dustin (Josie) of Osmond, Devin of Fraser, Colorado and Deja (Bronson) Bennett of Kemmerer, 24 grandchildren, two great grandchildren and another expected in February, and three brothers, Val Dee, Albert McKay, and H. Steven.
He will be greatly missed and although his absence will be profound, he most definitely lives on in each of us that were blessed to know him.
In lieu of flowers, please donate to the Doran J Erickson Memorial Scholarship fund at the Bank of Star Valley.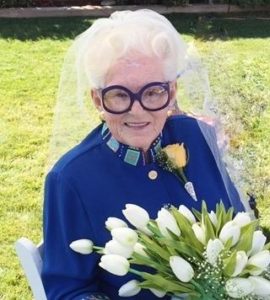 Dorothy Kathryn Beagle passed away on October 3rd, 2020 at the Star Valley Hospital. Dorothy was born in Bemidgi, Minnesota on August 6, 1924. She lived in Minnesota until she was eighteen. Then moved with her parents to Provo, Utah and attended BYU.
Dorothy married the love of her life, Donovan R Beagle, in Las Vegas in 1967. They lived there, until they moved to Star Valley, Wyoming. Her passion for playing bridge began in high school and spanned 80 years, with her last game played the week before she passed away.
This lovely lady will be celebrated and cherished by her family and friends for many years to come.
What do you say about someone that has touched so many lives in such a positive way, always so kind and generous?
What do you say about the way she always created a safe place for all of us without judgement? Yes, her door was always open, literally!
What do you say about the way she could light up a room with her unique ability to find humor in most everything? She shared so many wonderful, often hysterical stories.
You say thank you God for sharing her with all of us for 96 wonderful years. Please welcome her and enjoy her. She is loved and will be missed greatly.
She is survived by her children Patrick Mosley (Judy), Michael Mosley (Pattie), Deborah Stuart (Tom), Linda Reed (Chuck), and Jan Baker (Gene). She was blessed with 16 grandchildren, 21 great grand children, and four great great grandchildren.
Due to travel and group gathering issues, the family has decided to hold off services at this time, until next spring when they can hold a Celebration of Life and gather as a family. They ask that friends and family tuck away their special memories of her for this special gathering. Please look for the time and date to be announced in the spring. Rest peacefully mom.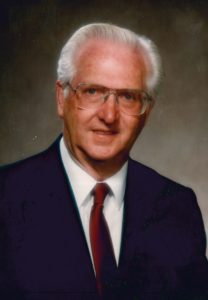 I, John Haws,  am writing this obituary myself in February 2016 with a few blanks to be filled in. I'm doing this because I know myself better than anyone else, and so that my family does not have to look up a lot of information while the mortician is pushing to get my obit.
At this time I know something that you don't: what it is like to be dead. And you know something that I don't: how I died.
(John passed away at home surrounded by family on October 11, 2020.)
I was born at home in Vernal, Utah on March 21, 1929, the fourth of five sons to Jesse A and Lena Eaton Haws.
I attended Uintah High School. After school I worked for the local newspaper hand setting type and running the presses. During the summer I worked on an oil rig and for the Forest Service. I enjoyed my own darkroom and processed my own photos for several years. I have also spent many pleasant hours in my woodworking shop.
After high school graduation, I attended BYU for one year after which I served a mission for 30 months in Argentina. We didn't travel by air then; it took 19 days on board a ship to arrive in Argentina. While in Chubut we tracted on horseback.
Following my mission, I again attended BYU for one year and was then drafted into the Army and served in Verdun, France for 18 months. My four brothers and I all served overseas.
I married Beverly Jayne Walker on November 1, 1957. We enjoyed a family of six boys, Judge Curt (Charisse Meadows); Judge David (Heidi Wilson); Dr. Larry (Kathy Nate); Dallin, VFX artist at Warner Bros. (Michelle Gilson); DDS Steve (Nikki Mikolajacik); Attorney Brian (Reta Skinner); and one daughter, Jillyn Abel (Tim EE Engineer). We have 32 grandchildren and 12 great-grandchildren.
I can't express enough appreciation and love for my dear wife, Beverly, and her energetic influence on me and on our seven children.
We moved to Afton in 1960 to work at Walker Variety Store with Beverly's parents Lorenzo and Sarah Walker. We eventually purchased the store, which we later sold. I was employed by the Wyoming State Department of Revenue before going to work for Maverik Country Stores.
Through the years I have enjoyed the opportunities for service in the Church of Jesus Christ of Latter-day Saints. As adults, Beverly and I have served missions in Tampa Bay, Florida (Spanish speaking); at Martin's Cove; in Chico, California teaching English to workers on the Church farms; and in Salt Lake City with the Perpetual Education Fund.
I felt that the period following the end of World War II was the most stable, desirable, and productive time of my life. A man's word could be relied on more than a written contract. Government provided a climate where an individual could, through good planning and hard work, be sufficient to himself, confident that eventually he could succeed. There was still time to sit on the front porch and watch the sun go down, visit with neighbors, and develop friendships that would last a lifetime.
Through the years I have enjoyed the opportunities for service in The Church of Jesus Christ of Latter-day Saints. (He served as bishop of the Afton 4th Ward.) As adults, Beverly and I have served missions in Tampa Bay, Florida (Spanish speaking); at Martin's Cove; in Chico, California teaching English to workers on the Church farms; and in Salt Lake City with the Perpetual Education Fund.
Now you know there are hundreds of details that can be told about a lifetime of activities, but that is why we write family histories. If you really care about more details you can read our book, History of Jesse A Haws and Lena Eaton.
I am survived by my dear wife, my brother Max Haws (Shirley), my six sons and their wives, one daughter and her husband, 32 grandchildren, 12 great-grandchildren, with four more on the way.
Sometimes these funerals are the only time we take to see each other and remember what things really count. So just visit and enjoy seeing each other.
*Due to current circumstances, the service will be private for his family.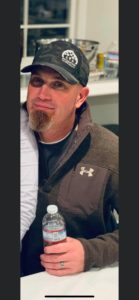 Wade Jack Harmon was born the day after his grandfather Jack B Harmon's birthday. Wade was born January 13, 1976 to Jerry T and Bonnie Nield Harmon. He was the third child with an older brother, Robert, and a sister, Lee. Two more sisters joined the family, Kelli and Kari.
Wade was athletic and played basketball and football from 7th grade up. He loved playing sports, he loved his team mates. He was well liked, served on student council.
Wade worked for Dave Rich and Hal Titensor after high school. He served an honorable, full-time mission for The Church of Jesus Christ of Latter-day Saints in the Manchester England Mission. He loved it. His friend of high school, Bryce Burton, served in the same mission. They requested to be companions and it was granted by the mission president.
Wade married Jennifer Jones, August 14, 1997 in the Salt Lake Temple. They had three children: Dorinda Blythe; Halle Ryanne; and Jude Jack. Wade and Jen lived in Laramie, Wyoming where they went to school. Wade attended the police academy. He was a police officer in Laramie for a time and then moved to Star Valley and was a Lincoln County Deputy and an Afton Police Officer.
After Wade and Jen divorced, Wade worked for his brother-in-law, Derk Izatt doing construction. He later entered the oil field. He loved the oil field, and loved the people he worked with. He always talked about the people he worked with and cherished the life long friendships he made there. He did well there but was laid off when the oil prices fell.
In 2006 Wade had a fourth child, Taylor Lindsay Harmon. He had a very good parenting relationship with Taylor's mother, Sammie Chidester.
Wade loved living in Star Valley – because he loved hunting, camping and anything outdoors. He played softball, golf and night games with all the kids.
Wade met Karla Yoder, they married June 8, 2012. Wade loved her three boys and cared for them like his own.
After they divorced, a few years later, Wade moved to Utah to be closer to his kids. He loved going to anything they were involved in. He loved spending time with them.
Wade met the love of his life, Carissa Erickson. They were married April 6, 2019. She brought four children of her own to the marriage: Elle; Emma; Brock; and Bryce; and with his four they were so happy.
He worked for his brother-in-law, Trenton Veigel, in construction. He reconnected with an old high school friend, Corey Dana. They had a lot of fun working together and teased each other relentlessly. Corey was with Wade on his last hunt.
Wade made the comment just a couple of months ago that he was the happiest he had been in a long time.
Wade lived a full life. He loved everyone he knew and was kind to all. Wade's nieces and nephews all have memories of Wade taking them aside talking with them, letting them know he loved them and cared about them.
Wade had a very close relationship with his father and older brother. They all loved hunting and sharing their hunting stories.
Wade had received an offer to go back to the oil business and was to start in a week. He made a fatal mistake while working on a construction project. He stepped back and fell 17 feet landing on concrete. He was life-flighted to EIRMC where he survived 12 days. His passing was quiet with his family at his bedside. Wade had expressed a desire to be an organ donor and his wishes were granted.
Wade is survived by his devoted and loving wife, Carissa; his four children, Blythe 22; Halle 18; Jude 16; and Taylor 14. He is also survived by step children, Elle; Emma; Brock and Bryce Erickson, his parents, Jerry T and Bonnie N Harmon; siblings, Robert (Marni); Lee (Derk) Izatt; Kelli (Ladd) Kennington; and Kari (Trent) Veigel; 11 nieces, 11 nephews, and one great nephew, nine aunts, seven uncles and lots of cousins.
Let us know what you think!
Tagged:
Doran J Erickson
Dorothy Kathryn Beagle
John Haws
Wade Jack Harmon