Independent Obituaries: October 18, 2017
The following obituaries appeared in the October 18, 2017 print edition of the Star Valley Independent.
For more local obituaries please visit Schwab Mortuary online.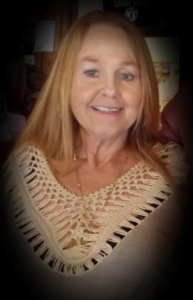 Carol Denise Underwood of Etna Wy. passed away Oct 14th 2017.  She was born Oct. 14th 1954.
She leaves behind her husband Chan Underwood of Etna Wy. Her four children Storm Murry, Teagan Aberle, Seth Murry and Shane Underwood and her four grandchildren Keelan, Kaitlin, Brayden, Aedan.
Her mother Katherine Lusk, sister Renee Frehuler, brothers Ronnie Wootonn and Richard Wootonn.
Proceeded in death by her dad Eugene Wootonn and sister Sonja Cole. Celebration of life will be held at the Tavern on Friday the 20th at 6pm.
In lieu of flowers please make a donation in her memory at Lucky¹s Place.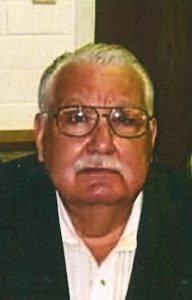 Gregory K. Stewart, age 70, passed away Thursday, October 5 at his home. Greg was born November 5, 1946 to S. Kent and Audrey Stewart in Las Vegas, Nevada. The first of five sons, Greg grew up balancing responsibility and his love for education and adventure. He attended Las Vegas High School where he was a star football and basketball player. In 1964 Greg completed Airborne School and was assigned to the 173rd Airborne where he completed 44 training jumps and then served his country honorably in the Vietnam War where he made four jumps into the combat zone and earned the Vietnam Service Medal, Parachutist Badge, Marksman Badge, National Defense Service Medal, and the Overseas Service Bar. He was honorably discharged in 1967. After his service, Greg earned a Bachelor of Science Degree in economics from Brigham Young University and later completed many management programs. He managed departments within Byron Jackson Pump Division, CBS Musical Instruments, Stewart's Electric Motors, and Black Magic Potting Soil. Greg was excellent at managing with precision and excelled in all his assignments. In Thayne, Wyoming he owned and operated Dad's Bar and Steakhouse for the past 25 years alongside his wife Jodi who he married in October of 1994. Greg was an avid reader, enjoyed music, had a hearty laugh, was a gun enthusiast, and served on the Thayne volunteer fire department. Much of Greg's joy came from his children Brian, Erin, Meghan, and Bonnie who he shares with his former spouse, Jane C. Woods. Greg and his children loved to swim in the backyard pool, swim and play in the American River, and camp and enjoy nature together as they lived in Fair Oaks, California. Greg loved his grandchildren and took pride in watching them grow. Greg is survived by his wife, Jodi, brother Grant Stewart, children: Brian Stewart, Erin Johansen, Meghan Brewer, Bonnie Moesser and step-children Nick Hemmert and Kim Gibbons. He also leaves behind 22 grandchildren, 1 great-grandchild and many in-laws and dear friends. He is preceded in death by his parents and brothers: Mark, Dennis and Gary and step-son Erick Hemmert.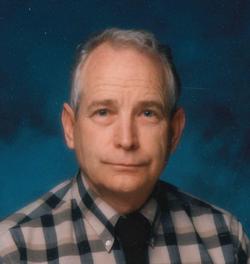 Beloved husband, father, and grandfather, Dr. Neldon Kingston passed away on Friday, October 6, 2017. He returned with honor to our Heavenly Father – true and faithful always. Neldon was born on August 1, 1942 in Afton, Wyoming. He graduated from Star Valley High School in 1960 then attended Utah State University where he earned a Bachelor's degree in Psychology, a Master's degree in Counseling and Testing, and a Ph.D. in Special Education/Instructional Technology.Neldon and Paula were married in the Logan Temple in February 1966. They lived in Salt Lake City, Afton, and Burley before moving to Grace, Idaho. Neldon worked in the Grace School District from 1970 – 2005 as a Special Education Director, School Psychologist, High School Counselor, and Teacher. After he retired, Neldon and Paula served an LDS mission to Bedford, Virginia. Neldon enjoyed reading Louis L'Amour novels, working in his shop that he built himself, and spending time with his family. He is survived by his wife Paula Stock Kingston, five children: Dane Kingston (Krista), Tauna Kingston-Ainscough (David), Cory Kingston (Karen), Eric Kingston (Rachel), and Trent Kingston (Shannon), one brother Larry Kingston (Ronna), and 18 grandchildren. He is preceded in death by his parents John and May Kingston, his in-laws Paul and Nedra Stock, and grandson Cooper Kingston. Funeral services were held at 11:00 AM on October 14, 2017 at the Grace LDS Stake Center with viewings on Friday, October 13 from 7:00 – 8:00 PM at the Stake Center and Saturday, October 14 from 9:30 – 10:30 AM at the Grace LDS Stake Center. Internment was at the Afton, Wyoming Cemetery at 3:00 PM. In lieu of flowers, donations can be made to the Neldon Kingston Memorial Scholarship Fund at gofundme.com/neldonkingstonmemorial, the Grace Branch of Ireland Bank or mail donations for the scholarship fund to PO Box 14, Grace Idaho 83241.
Let us know what you think!
Tagged:
Carol Denise Underwood
Dr. Neldon Kingston
Gregory K. Stewart
Star Valley Independent obituaries
Wyoming obituaries