Independent Obituaries: October 19, 2022
The following obituaries appeared in the October 19, 2022 edition of the Star Valley Independent.
For more area obituaries, please visit Schwab Mortuary.
For more resources including headstones, please visit the Star Valley Historical Society.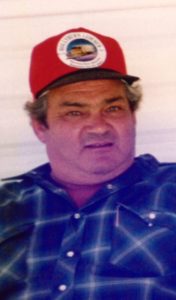 Steven J Stumpp passed away at home surrounded by family on October 7, 2022. He was born May 20,1944 to William and Jeanette Stumpp in Afton, Wyoming. He was the first of his brothers and sisters to be born in a hospital and not at home.
Steve was the 12th of 14 children. Steve helped on the family farm. He served in the National Guard in 1972. When he was dis- charged he became a mechanic and worked at several place, he then retired from Chevron after 22 years. In 1976 he married the love of his life Frankie. They were married for 46 years. Steve was a storyteller and loved to tell jokes. He never had a bad joke to tell.
He enjoyed going camping, and hunting.
He is survived by his wife Frankie Stumpp of Evanston, Wyoming Sons Danny (Gail) Stumpp of Montpelier Idaho, Kelly (Kristie) Stumpp of Montpelier, Idaho,  Scot Stevig of Salt Lake City, Utah, Darin (Marlea) Stevig of Evanston Wyoming, and Jerry Stevig of Evanston, Wyoming, daughters Shelly (Richard) Phelps of Montpelier Idaho and Danelle Stevig of Evanston Wyoming. He had 24 grandchildren and 53 great grandchildren and three great great grandchildren.
He is preceded in death by his parents, William and Jeanette Stumpp, 10 brothers and sisters and his oldest son Steven Stumpp, a grandson, a granddaughter and a great granddaughter.
Memorial will be in Afton at Schwab Mortuary Saturday, October 22, 2022 at 12pm. Graveside service with Military honors will follow after the memorial at the Afton Cemetery.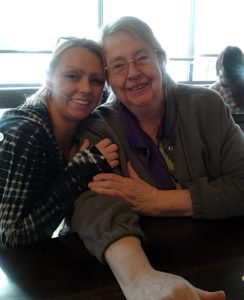 Bonnie June (Davis) Stumpp was born June 15, 1938. With her arrival into this world, she brought with her a strength beyond expectation. For those of us who knew her, she was a pillar upon which we built our lives. Her early years were spent as a tomboy growing up in the desert of Utah. She, while one of eleven children, was never one to disappear in a crowd. Bonnie's boisterous laugh was always as distinguishable as her sharp and cutting sense of humor.
In September of 1957, she eloped with her life's love Dick William Stumpp. She would often tell the story of how they left Utah, heading to Wendover, Nevada, to get married, only to find everything closed. Not to be deterred, they continued, town by town across Nevada, until they finally found an open place 109 miles away in Elko where they were married.
Over the next five years, Bonnie and Dick had four children, Jeanette in March 1958, Richard in April of 1959, Timothy in August of 1960, and Glenn in January of 1962. In December of 1962, Dick was killed in an industrial accident. Bonnie never remarried.
Bonnie raised her family in Star Valley, Wyoming, next to her beloved inlaws William and Jeanette Stumpp. She was well known as the lunch lady at the Star Valley School district, where she worked for many years. In 1990 she moved to Pocatello to be closer to some of her family. Bonnie then worked for 10 years at ISU as the custodian for the Liberal Arts Building and was an active volunteer with the Bannock Humane Society for over twenty years. She retired from ISU in 2001.
In the evening of October 8, 2022, Bonnie was lost to cancer while surrounded by the love and humor that she so often relished in during her life. Bonnie is survived by three of her children, Jeanette, Richard, and Glenn (Mary), as well as by her unofficially "adopted" daughter Kathy Benjamin. Nine Grandchildren, Adrian, Julian, Kevin, Tiffany, TJ, Taylor, Casseopia, Sylvester, and Edward. And by eight Great-grand- children Alexander, Cadence, Eli, Chole, Kinsley, Jade, Oliver, and Raphael.
Bonnie's strength carried her through the loss of many family members, including her husband, Dick, her son Timothy and a Great-granddaughter, Mireya. Those of us who knew her and have built our lives upon this pillar will always share in her strength, humor, and love.
A viewing will be held for Bonnie on October 22 from 11:00 AM until 11:45 AM at the Smoot Ward, 3166 State HWY 241 Smoot, WY 83126. Her interment will follow at 1:30 PM at the Afton Cemetery, Madison Road, Afton, WY 83110.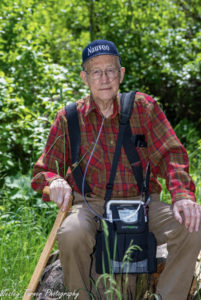 Bruce H Turner of Grover, Wyoming, returned to his Heavenly Father on October 13, 2022, in Payson, Utah after a short stay with his daughter. He was a quiet, unassuming man with a great love for his family and friends whose legacy will leave a lasting impression on all those he leaves behind.
Born December 30, 1937, in Afton, Wyoming to Edmund Deloss Turner and Agnes Elnora Hokanson, Bruce was the youngest of four boys. At the age of six, Bruce's father passed away leaving a huge void in his life. Thankfully, many relatives and friends did their best to fill the void, providing Bruce with many wonderful mentors and great memories.
As a child, Bruce spent a great deal of time in the mountains around Star Valley. Whenever possible, Bruce could be found hauling firewood, hunting, fishing, or hiking. As a result, he was an expert forester who knew the mountains, the wildlife, the trees and plants well and was always willing to share his expertise with others.
Bruce loved to spend time in his grandfather's blacksmith shop watching his grandfather work and tutoring under him. The time spent in that shop taught Bruce a lot about blacksmithing and gave him a great love for it. For many years, Bruce used this early training to help him run Turner Blacksmithing out of his small garage where he welded and performed blacksmithing for customers. Along with these skills, Bruce was a skilled repairman and could fix anything.
In 1956 Bruce headed to Ricks College to pursue education in welding. While there, he met his sweetheart, Marilyn Brown. On May 29, 1959, they were married in the Idaho Falls Temple. To this union, 10 children were born.
In August of 1960 Bruce was drafted into the Army. For his basic training he was stationed at Fort Ord in Oakland, California. Once he was finished with basic training, he was transferred to Fort Baker in the Port Engineer Company. At this time, Marilyn joined him in San Francisco where they enjoyed watching the sunsets over the ocean and exploring the area. In 1961 Bruce received his papers for overseas duty to Korea, with a month leave before his departure. During this leave, Bruce moved his wife and small son Wesley back to Star Valley before he flew to Korea to complete his service. Bruce returned home in 1962, honored with a Sharpshooter carabine and a Good Conduct medal.
In the summer of 1996 Bruce was injured while at work, his right pinkie finger was torn off. With the help of doctors and a lot of therapy, they were able to restore the finger and most of its function. This injury, though difficult, was a blessing in disguise that allowed him to receive benefits that would later assist he and Marilyn in serving a mission.
In 2003 Bruce retired from welding at Aviat Aircraft and he and Marilyn were called to serve in the Nauvoo Illinois mission. The mission was a highlight of their lives. While there, they made many wonderful friends and were able to spend time learning more about their ancestors who lived in Nauvoo and share their testimonies with the countless people who visited the historic town.
Bruce is preceded in death by his wife Marilyn, their two infant daughters Kitsey and Pauline as well as his parents and brothers Wendell and Lowell.
Bruce is survived by his children Wesley Turner, Kathryn (Steve) Whiting, Emily (Kelly) Smith, Denise (Doug) Gibson, Marie (Doug) Hunting, Delos Turner, Noralyn Turner Ziesman, Benjamin (Lisa) Turner, 33 grandchildren, 31 great-grandchildren, and his brother Garth.
Bruce's funeral services will be held Saturday, October 22, 2022, at 11:00 a.m. in the Grover Ward Chapel. Viewings will be held Friday evening from 6:00 to 8:00 p.m. at Schwab Mortuary in Afton and from 9:30 to 10:45 prior to the service in the Grover church.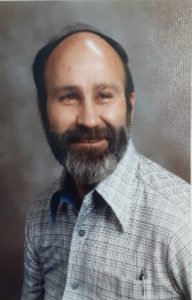 DelWayne England "Del", 89, of Hyde Park, Utah passed away on October 17, 2022.
Graveside Services will be held at 12:00 pm on Friday, October 21, 2022, in the Afton, Wyoming Cemetery.
A complete obituary may be viewed, and memories shared with the family at www. whitepinefunerals.com.
Let us know what you think!
Tagged:
Bonnie June (Davis) Stumpp
Bruce H Turner
DelWayne England
Star Valley Wyoming obituaries
Steven J Stumpp
Wyoming obituaries