Independent Obituaries: October 20, 2021
The following obituaries appeared in the October 20, 2021 edition of the Star Valley Independent.
For more area obituaries, please visit Schwab Mortuary.
For more resources including headstones, please visit the Star Valley Historical Society.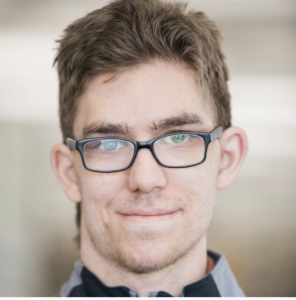 Dylan Michael Prosser, 29, of Afton, Wyoming went to his eternal home on October 15, 2021 after a courageous lifelong battle with Neurofibromatosis (NF). NF is a condition that causes tumors to grow on the central nervous system. Although these tumors are typically benign, Dylan was also diagnosed with cancer in February 2020.
Dylan was deeply loved by his family, as well as close friends and will be missed tremendously! Dylan was also an inspiration for his courage and steadfast attitude in the face of adversity to many. He taught us all to be strong and to enjoy the little things in life!
Dylan's funeral service will be held on October 22nd at 2:00 p.m.at Schwab Mortuary in Afton, Wyoming. Interment will follow at Grover Cemetery in Grover, Wyoming.
Dylan was born in Colorado Springs, Colorado on April 21,1992.
Dylan loved the Lord and enjoyed studying the bible. He also treasured time with his family and close friends. Dylan liked Chick-fil-A, Coca-Cola, M&Ms, LEGOs, and the color red.
Dylan was diagnosed with NF and an inoperable brain tumor at the age of four. At age five, he had a tumor removed from his neck. In 1998, Dylan was granted a wish from the Make A Wish Foundation for terminally ill children and enjoyed a treasured trip to Walt Disney World with his family.
Dylan went to school in Ellicott School District in Ellicott, Colorado from preschool through 12th grade. He graduated from Ellicott High School in 2011 as a member of the National Honor Society.
In 2015, Dylan completed the Goodwill Pursuits Vocational Program for individuals with special needs and truly enjoyed the people he met. He received a scholarship to go through this program and it meant a lot to him.
In May 2021, after four years of hard work, Dylan graduated from the University of Colorado at Colorado Springs (UCCS) with an Undergraduate Course of Study Certificate in Comprehensive Higher Education. He truly enjoyed being part of the Inclusive Services Program at UCCS and studying criminal justice. Dylan had tremendous respect for police officers and had aspirations of working in the criminal justice field.
Dylan was also a food connoisseur and created and maintained a food blog on Facebook called Dylan's Delicious Food Blog that he enjoyed posting to. In the blog he featured a variety of restaurants, food videos, as well as his favorite home cooked meals.
In February 2020, Dylan was diagnosed with a Malignant Peripheral Nerve Sheath Tumor (MPNST) in his left elbow and then In August 2020, he was diagnosed with another MPNST in T5 and T6 on his spine. Despite incredible doctors and surgeons at UC Health Anschutz Medical Campus, major surgeries, chemo, radiation, and immunotherapy, the cancer continued to spread. In September 2021, Dylan went into hospice in Afton, Wyoming with his family. He loved the incredible scenery, peace, and tranquility of Star Valley. His favorite thing was sitting on the back porch enjoying the fresh air and visiting with family. Throughout all of this he maintained a positive steadfast attitude.
Dylan was also featured Nationally two times as an NF Hero and NF Champion by the Children's Tumor Foundation who shared his inspirational story of fortitude in the face of challenges with Neurofibromatosis. To continue spreading awareness, he started his own YouTube Channel called Dylan's Journey to document his fight with NF and cancer. He had aspirations to continue to spread awareness.
Dylan is survived by his mother Janette Watts, stepfather John Hammill, and father David Prosser. Dylan was a brother to Brian Prosser (Stephanie and Amelia), Joshua Prosser (Kelley and Hannah), Leo Prosser, Kyleigh Watts, and Lily Prosser. He was a stepbrother to Betina Hammill (Jason, Lincoln, Aisha, Owen, and Evan), John Paul Hammill (Amanda and Kilian), Joshua Hammill (Ashley, Kendall, Kambri, Kennedi, Kya, and Kalli), and Rachel Kash (Joseph).
He is also survived by his Grandparents Don and Debbie Watts, Grandma Susan Watts, Grandma Judy Maez, and Great Grandmother Elsie Gonsholt.
In lieu of flowers, memorial contributions may be made to the Dylan's Journey Memorial Scholarship. This scholarship will be awarded annually to an individual with learning disabilities and/or Neurofibromatosis to pursue post graduate dreams to include a Vocational or Technical Program, two year Community College, or four year University Inclusive Education Program. The Dylan's Journey Memorial Scholarship will be awarded every year on Dylan's birthday April 21st. To contribute, please search "Dylan's Journey Memorial Scholarship" on Bold.org.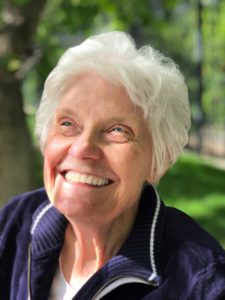 Winnifred Anne "Peggy" Frome, beloved mother, grandmother, great-grandmother, aunt, and friend died on October 17, 2021 in her Afton, Wyoming home at the age of 84. Peggy was surrounded, in her home, by her beloved family where she peacefully passed away due to the effects of a stroke.
Peggy was born on 4 November 1936 to Ashel Hyde and Winnifred Woolf. She and her four older brothers grew up on a remote ranch in Rowland, Nevada. While still a baby her mother died. With no hesitation, her Uncle Golden (Unkie) and Aunt Bertie Hyde became parents to Peggy and her brothers and helped Ashel raise them. She shared many fond memories of her idyllic childhood with her children and grandchildren.
During her teenage years, her family was called by The Church of Jesus Christ of Latter-day Saints to move to Florida and help manage their large cattle ranch. She became friends with Apostle Henry D. Moyle who later performed her temple marriage. She enrolled at BYU where she had a whirlwind courtship with L.D. Frome. They met in January, got engaged in March, and married in June of 1957. Six children were born during the next ten years: Kristi, Kraig, Kathy, Karen, Kimball, and Kurt.
During their 28 years of marriage, they lived in many places: in Provo for L.D.'s degree, in Cody while managing two guest ranches, in Seattle and Montana for L.D.'s USAF service, in Alaska teaching school, and finally in Star Valley.
They settled in their canyon home above Afton in 1971 and became owners of a large outfitting business with Peggy's brother Gale. Peggy was a stay-at-home mom and a full partner in the business. She and the children bought, sorted, and packed tons of groceries, made thousands of lunches and cookies, and worked on the farm where the large herd of horses was kept. As they got older, the children all spent time working as guides, packers, and cooks in the wilderness. Everyone agrees that Peggy worked harder than anyone else. After the outfitting business was sold, Peggy took some library science courses and worked at the Star Valley High School library for many years.
Her life was defined by her love and loyalty to her family and her faith as a member of The Church of Jesus Christ of Latter-day Saints. With joy and dedication, she served in Webelos, Young Women's, Primary, and Relief Society. She knew what was right, and she lived it. Her children and grandchildren were taught by her example and her unwavering faith. The greatest test of her faith was the death of Kathy, her middle daughter. Kathy developed adult-onset schizophrenia while she was finishing her degree at BYU and took her own life.
Peggy developed multiple sclerosis which gradually caused her to lose strength, stamina, and eventually her eyesight. With faith, dignity, and determination, she took it in stride and learned to manage her needs.
Peggy never wavered in her tenacious independence and desire to live in her beloved canyon home. There she hosted friends, enjoyed visits from relatives, and spent untold hours on the phone nurturing those in need.
She could not see the new temple below her house, but said, "You don't have to have your five senses to feel it's there."
Peggy will be laid to rest next to her daughter Kathy. She was preceded in death by her parents, Unkie and Bertie, her brothers Gale, Bob, John and Gary and her beloved daughter Kathy.
Peggy is survived by: Kristi (David), Kraig (Joy), Karen (Greg), Kimball (Jennifer) and Kurt (Beate), many grandchildren, great grandchildren, nephews, nieces, and other loved ones.
A funeral will be held in her honor on Thursday, October 21st at the Afton 4th Ward, 165 E 5th Ave. with a viewing at 10 a.m. followed by a funeral service at 11 a.m. To attend the service virtually via Facebook Live or to leave condolences on Peggy's memorial page visit schwabmortuary.com.
Let us know what you think!
Tagged:
Dylan Michael Prosser
Winnifred Anne "Peggy" Frome