Independent Obituaries: October 21, 2020
The following obituaries appeared in the October 21, 2020 edition of the Star Valley Independent.
For more area obituaries, please visit Schwab Mortuary.
For more resources including headstones, please visit the Star Valley Historical Society.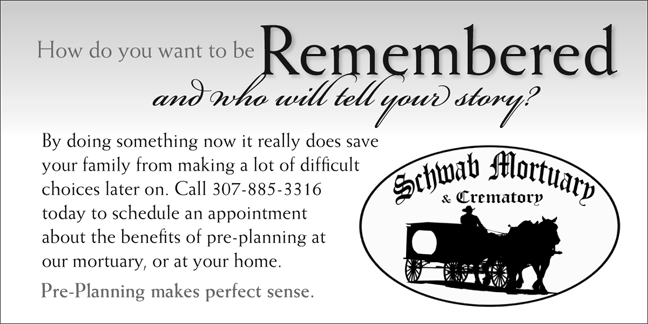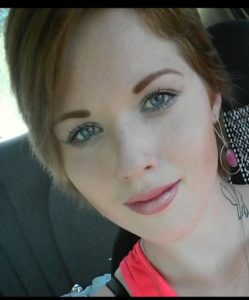 We are saddened to announce the passing of Aloria Lexis Floyd. She passed on October 12, 2020 just shy of her 23rd birthday at her residence in Etna, Wyoming. She was born in Lithia Springs, Georgia to Cindy Kay Robbins, mother and Richard Emory Floyd, father.
Aloria graduated from Star Valley High School in 2016. She was musically inclined and participated in the School Orchestra as well as loving to sing. She was artistic with everything she did and would paint a masterpiece with her personality on a daily basis. She was baptized a member of The Church of Jesus Christ of Latter-day Saints.
Aloria is survived by her mother and father, stepmother Stephanie Floyd, siblings Joshua Floyd, Porter Neuenschwander, Greyson Floyd, Casey, Alexa, Jaycie, and Dixie Anne Neuenschwander, Natalie Neuenschwander. grandparents Carol Robbins, Carlton Floyd, Steve and Karen Johnson.
She is preceded by brother Samuel Reuben Floyd, grandfather Barry Robbins, Grandmother Lana Faye Floyd.
We appreciate all who have given us your support in this trying time. We are sincerely grateful for those who have contributed with your generosity and prayers.
Services were held Saturday, October 17, 2020 at 2 p.m. at the Osmond Ward Church. A viewing was held prior to the service from 12–1:45 p.m. at the church. Interment was held at the Afton Cemetery after the services.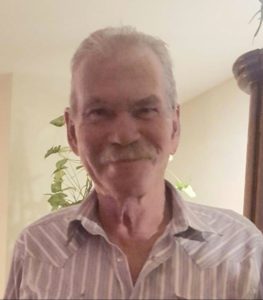 Chris L. Gibson, 67, of Alpine passed away on October 6, 2020 at St. John's Hospital in Jackson, Wyoming.
He was born on December 15, 1952 in Niagra Falls, New York to Frank and Arlene (Ward) Gibson, both now deceased. After growing up in Niagra Falls and Concord, Massachusetts, Chris made his home in Wyoming since the early 1970's. He spent 20 months providing home health care and support to his aging parents in 2009-2010 in New Hampshire. He returned to his Wyoming home after his father's passing and mother's admittance into assistive living.
Chris had many interests and excelled in all his pursuits. He obtained a computer science degree and through the years held various positions in the Jackson/Alpine area including ambulance driver, cook, carpenter, tile setter, truck driver, property maintenance and more, Jack of all trades!
He loved the outdoors and rural lifestyle. In the early years he enjoyed hiking, hunting and whitewater rafting. Throughout all his time in Wyoming, his free time was spent camping, boating, fishing, gardening and music with friends. He was a loyal Patriot fan and loved his Shar Pei's Lucy, Carly and recent companion Suzi. In his quiet way he loved life, treasured his moments with friends and was a kind person to all he came in touch with. He will be sadly missed.
He is survived by his roommate and friend of many years, Vali Carpenter of Alpine, sister Wendy Libby-Bernstein and husband Bill of Indianapolis, Indiana, sister Becky Gibson of East Hamptead, New Hampshire, several nieces and nephews and many dear friends in the Alpine and Jackson areas. He is preceded in death by Becky's husband, Gary Bottom.
Donations in his name may be made to local charities of your choice.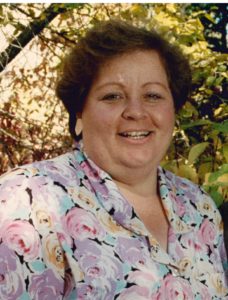 Deborah Astle Schwab unexpectedly passed away on October 13, 2020.
Deborah was born September 6, 1957 in Provo, Utah to Elmo Carling Astle and Allene Burton Winters. Her family moved back to Star Valley when she was young, and there she grew to adulthood.
As a child and teen Deb was a quiet and gentle soul, always watching for opportunities to serve and bless others. She was artistic to the core, and delighted in cooking, crafting, singing, and sharing her talents with all around her.
Deb graduated from Star Valley High School in the class of 1976 and went on to earn an Associate's degree from Ricks College in Rexburg, Idaho. She then served a mission for The Church of Jesus Christ of Latter-day Saints in the Texas Dallas Mission.
Following her mission, Deb lived in different places but soon settled back in Star Valley. There she met a young widower named Byron Passey Schwab. The two were almost instant soulmates and married in the Logan, Utah Temple after a 30 day engagement. Deb became an instant mother to Ann Marie and Samuel George Schwab, and later they added Laura Beth to the family.
Deb continued to serve her family, ward and many friends. She worked in a variety of jobs before retiring from the County Clerk's office in Afton in 2019.
Deb was most content when she knew those around her were comfortable, well-fed and happy. She was always kind and tried to bring out the best in those around her. Her family loves her and acutely feels the absence her death brings. The family honors and appreciates Deb's years of love, creativity, laughter, and gentle kind service.
Deb is survived by her mother, Allene Burton Winters Astle Heiner Robinson, her brothers Michael Francis Astle (Robyn), Gary Winters Astle (Dawn, deceased), Ronald Winters Astle (Kristin), and sister Susan Astle Loveland; her husband Byron Passey Schwab; her children Ann Marie, Samuel George Schwab (Stephanie), and Laura Beth Schwab; and her young grandson Kincaid Byron Schwab.
She was preceded in death by her father Elmo Carling Astle.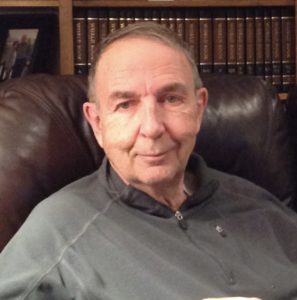 George Leslie Thompson passed away Friday, October 16, 2020 at his home in Jackson, Wyoming at the age of 76.
Born April 2, 1944 in Logan, Utah, George was the seventh child of Seymour Thompson and Mary Olive Peterson. George spent his early childhood living in Clarkston, Utah. In 1951 his family moved to River Heights, Utah where George attended school and continued to work on the family farm in Clarkston.
In 1962 George attended one year of college at Utah State University before accepting a call to serve a fulltime mission for The Church of Jesus Christ of Latter-day Saints in the Western States Mission, throughout the states of Wyoming, Colorado, New Mexico and Texas.
Returning home in 1965, George attended Utah State University and graduated in 1968 with a major in Accounting and a minor in Economics. On March 20, 1967, during his junior year, George married Jett Theurer, daughter of T Ray and Edith Theurer of Providence, Utah. After graduation, they moved to Longmont, Colorado where for the next two years he worked for IBM as a cost accountant. Disenchanted with the large corporate atmosphere, George accepted a job in Jackson as comptroller for Paul Hanson Corporation.
In 1972, George opened his accounting practice in Jackson Hole and has resided here raising his family and serving the community for over 50 years. George was an active and faithful member of The Church of Jesus Christ of Latter-day Saints. He served in many callings including Bishop of the Jackson 1st Ward, a member of the High Council of the Driggs Idaho Stake, working with the youth of the Church, and served a fulltime mission in San Diego California with his wife Jett. George's community service included four years on the Town of Jackson Board of Adjustments, several years on the Teton County School Board, and many years coaching his son's and daughter's Little League Baseball and Basketball teams. One of his greatest loves was to avidly follow Jackson Bronc high school teams that had any of his children or those of his friends on the roster. Silently and from his heart, George spent his life covertly serving individuals, families and local businesses in his community. He loved serving his many clients in any way he could.
George is survived by his loving wife of 53 years, Jett and seven of their eight children, Garrett Thompson of Dallas, Texas, Leslie (Andrew) Bowman of Santa Fe, New Mexico, Lana (Tyrel) Wray of Jackson, Wyoming, DeNeal (Joseph) Taylor of El Dorado Hills, California, Amber (Darin) Bassett of Alpine, Wyoming, Layne (Kellie) Thompson of Hailey, Idaho, Clay (Marianne) Thompson of Ellensburg, Washington, and 16 grandchildren. He is also survived by three of his six siblings, his brother Carlos Eugene Thompson and his sisters Marilynn Brown and Kathy Behling.
Jessie Elizabeth Williams died Thursday October 15, 2020 of natural causes at the age of 96.
Jessie was born August 4, 1924 in Wilkes-Barre Pennsylvania. Her parents were Carl and Jessie German. She died while residing at Legacy Homes in Thayne, Wyoming. Jessie grew up in Wilkes-Barre, Pennsylvania and graduated from Meyers High School. Her fondest memories of her youth were at the cottage her family lived in for some time. Jessie had two brothers Carl German and Henry German and two sisters Jean German and Katherine DeBonis all deceased. Jessie worked as a seamstress in a factory in Plymouth Pennsylvania.
She married Donald H Williams Sr. in St. Stevens Episcopal Church in Wilkes-Barre, Pennsylvania. She spent most of her life there. Together they had four children; Donald H Williams JR, David T Williams, Carl R Williams and Robert H Williams. Her oldest boy Donald H Williams Jr. passed away in 2018.
When her husband died in 2006 she moved to Fairview, Wyoming to live with her son Robert. She loved to sew, knit, play with her grandson Bobby and go site seeing.
Jessie will be cremated with no service. Her ashes will go to Robert H Williams to be spread with her Husband and Brothers ashes in Fairview, Wyoming.
Let us know what you think!
Tagged:
Aloria Lexis Floyd
Chris L. Gibson
Deborah Astle Schwab
George Leslie Thompson
Jessie Elizabeth Williams