Independent Obituaries: October 4, 2017
The following obituaries appeared in the October 4, 2017 print edition of the Star Valley Independent.
For more area obituaries please visit Schwab Mortuary.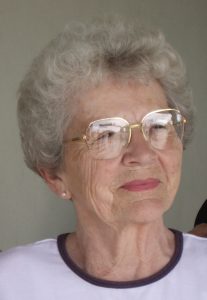 Betty Lou Peterson Torghele, died September 17, 2017 at age 92 in Lincoln, Nebraska after suffering a series of` strokes. She was preceded in death by her husband, John and sons Brad and Mark Torghele. Her surviving children remained in close contact with her and enjoyed her company her entire life. Her children include Atlanta residents Karen Torghele and husband Larry Anderson, their children Lisa, Grant (wife Natalia Colorado) and Blake Anderson (wife Sarah Bishop Anderson), Janiece Torghele and spouse Eric Wanthal of Fort Myers, Florida, and son Dan Torghele (wife Rachel Grummert Torghele and children Emma, Alison, and John) who live in Lincoln. Betty had 6 grandchildren and 2 great grandchildren who adored her. Her surviving brothers are Drs. David Peterson (wife Jan) who live in Orem, Utah and Robert Peterson (wife Marcia) of Osage Beach, Missouri. Betty was born in Star Valley, and became a registered nurse at the University of Utah. She was married to Dr. John Torghele for 25 years until his death in 1971. By the time Betty and John were married for two years, Betty's parents had both died, and she and John raised her younger brothers along with their own children. After John's death, Betty worked as a school nurse at Hastings Public Schools and Hastings College. Summers she worked as a camp nurse at YMCA Camp of the Rockies until she was 80 years old. She was known for her warm personality, enthusiasm for learning, and fun sense of humor. Her friends and family will miss her sorely, but carry her with them in their hearts.  A Memorial Service will be held at the Smoot Ward, 3166 State Hwy 241, Smoot Wyoming on October 7, 2017 at 1 P.M. with a viewing at noon prior to the service. She will be buried on a beautiful mountainside in the Afton Cemetery, Afton, Wyoming next to her husband John and near her son Mark Torghele, her parents Newell and Valera Peterson, and a brother Jerry Lee Peterson. A second Memorial Service will be held for her in Hastings, Nebraska at the Hastings Ward, 1725 Drane Ave, Hastings, Nebraska Church of Jesus Christ of Latter-day Saints on October 14, 2017 at 11:00 A.M.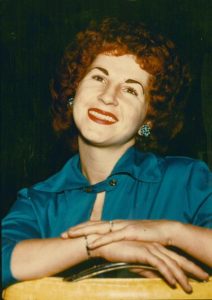 EnnaLou Jorgensen, fondly known as Penny, passed away on September 24, 2017 in Jackson Hole, Wyoming.  She was born on July 21, 1931 in Bedford, Wyoming to Joseph and Lena Neuenschwander. Her father died in 1940, and her mother remarried Harold Titensor, on Thanksgiving Day in 1941. They all moved to his farm in Thayne, Wyoming and began their lives as a family. She married Ted K. Jorgensen in 1948 and they had four sons; Phillip, Wane, Dale, and David. She loved singing and playing the harmonica, organ, guitar and drums. She also loved arranging flowers and making the biggest cinnamon rolls in the valley. And yes, she was the Avon Lady, but what she loved most was being with family. She is survived by three sons; Wane, Dale, and David Jorgensen, four sisters; Beulan Rumbaugh, JoAnne Weeks, Jorce Balls and Pat Wooden, two brothers; John Titensor and Orville Neuenschwander, eight grandchildren, and many great-grandchildren. She is preceeded in death by both her parents, brother Larry Neuenschwander, and son Phillip Jorgensen. A viewing will be held Saturday, October 7, 2017 at 11:00 am. The funeral will follow at 12:00 pm at the Schwab Funeral Home, 211 Jepperson Rd, north of Thayne, Wyoming on Highway 89.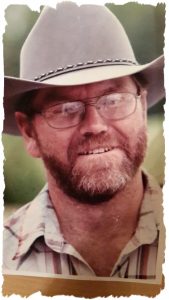 James "Matt" Griffin 61 passed away Monday, September 18, 2017 in Thayne surrounded by family. Mr. Griffin was a resident of Thayne, for the past six years, and was a former resident of Farson. Griffin was born November 4, 1955 in Joplin, Missouri, the son of Emmett Griffin and Lorena Ann Sailor. He attended schools in Farson-Eden and was a 1974 graduate of the Farson-Eden High School. Griffin married Sheri McWilliams in Farson on August 20, 1974. He was a longtime self-employed general contractor. He retired from CenturyTel after working for several years, and was most recently employed as a safety inspector at STS Consulting. Griffin enjoyed spending time with his family, music, golf, camping, Dutch-oven cooking, working, being an EMT, and was a lover of life and God. He also loved being around children. Survivors include his wife, Sheri Griffin of Thayne, four brothers; Steve Griffin and wife Renae of Farson. Chris Griffin and wife Regina of Farson, Danny Griffin and wife Terri of Gardendale, Texas, Shannon Griffin and wife Brooke of Fruita, Colorado, five sisters; Vickie Griffin of Rock Springs, Janie Jones and husband Troy of Dillon, Montana, April Ludwig and husband Mike of Rock Springs, Heather Albrecht and husband Randy of Fruita, Colorado, Andrea Reynolds and husband Tom of Green River, one granddaughter Mary Elizabeth Burton, as well as several aunts, uncles, cousins, nieces and nephews.
He was preceded in death by his parents, one son Jason Griffin, one daughter Mandy Griffin Burton, twin brothers that died in infancy Larry and Gary Griffin. Funeral Services will be conducted at 11:00 a.m. Saturday, September 23, 2017 at the Eden Valley Community Center in Farson. Interment will be in the Eden Valley Cemetery in Farson. Friends may call Saturday morning one hour prior to services at the Eden Valley Community Center. The family of James "Matt" Griffin respectfully requests donations be made in his memory to Trona Valley Credit for Matt and Sheri Griffin, 2640 Foothill Blvd. Rock Springs 82901
Condolences may be left at www.vasefuneralhomes.com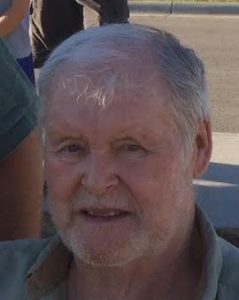 Ralph Currier Drowne, Jr., 73, died of natural causes Tuesday, Sept. 26, 2017, in Bozeman, Montana, after a long, steady decline in health. Ralph was born on Aug. 24, 1944, in Derry, New Hampshire, to Ralph C. Drowne, Sr. and Pearl Louise Drowne. He attended high school at Sanborn Seminary in Kingston, NH, and soon after met and married the love of his life, Patricia A. Howard, a beautiful Irish Catholic girl from New York, in Fremont, NH, in 1966.  Ralph was a highly knowledgeable, witty, multi-talented man, able to succeed in a host of trades – from mechanic, truck driver, woodsman, welder, heavy equipment operator to gardener, arborist, gunsmith, storyteller – and he ultimately made his living as a sand and gravel pit owner/operator. His business was called R.C. Drowne Trucking. Being his own business owner afforded time for lengthy summer vacations, and Ralph and Pat took their kids, Dan (born in 1966) and Kim (born in 1970), on many a road trip tour of the United States. Ralph and Pat successfully ran the business until he sold it along with his long-time, log-cabin home in 1988 to follow his growing fascination with the West.  After 1988, Ralph and his family lived in Wyoming, Colorado (where he and Pat ran a peach orchard for a time), and then back to Wyoming, eventually settling in Alpine, where he lived from 1997 until 2015. He and Pat built a home there, planted many trees, traveled to places like Hawaii and Alaska, and always kept busy. They started to winter in Yuma, Arizona, during this time as well.  However, Ralph's world was turned upside down in 2004 when his beloved wife, Pat, died suddenly and unexpectedly from a heart attack at the age of 56. He was again blindsided in 2007, when his son, Dan, died at the age of 40 after a brief illness. After that time, Ralph continued to winter in Yuma and return to Wyoming for the summers, but declining health led him to eventually move to Bozeman in 2015 with the help of his daughter and son-in-law.
Ralph was "his own man" who "did it his way" until the very end. He was a true leader, a loving husband, a committed father, a classic older bother, a caring grandfather, a memorable friend, and a consummate New England storyteller who never lost his thick New Hampshire accent even after several decades "out west."
Ralph is survived by his daughter, Kimberly (Michael) Tucker of Bozeman, MT; grandchildren, Patrick Drowne of Alpine, WY; Taylor Drowne of SLC, UT; Devon Alm of Bozeman, MT; Samuel Alm of Bozeman, MT; sister, Suzanne (Will) Anderson of Sandown, NH; and his late son's wife, Nancy Drowne, of SLC, UT, in addition to many nieces, nephews, friends, and other relatives from NH and New England. He is preceded in death by his parents, Ralph C. Drowne, Sr. and Pearl Louise Drowne; wife, Patricia A. Drowne (Howard); and son, Daniel Taylor Drowne. A private interment will occur on Saturday, Sept. 30, at Sunset Hills Cemetery in Bozeman. A memorial gathering in New Hampshire will take place at a later date. The family would like to thank Highgate Senior Living, Bozeman Deaconess Hospital, Fresenius Dialysis Clinic, Bozeman Health and Rehab, HRDC/Galavan, and all other healthcare providers that kindly assisted Ralph over the past several years. In lieu of flowers, please send donations to HRDC/Galavan, 32 S. Tracy Ave., Bozeman, MT 59715.
Arrangements are in the care of Dokken-Nelson Funeral Service.
Let us know what you think!
Tagged:
Betty Lou Peterson Torghele
EnnaLou Jorgensen
James "Matt" Griffin
Ralph Currier Drowne Jr.
Star Valley Wyoming obituaries
Wyoming obituaries