Independent Obituaries: September 8, 2021
The following obituaries appeared in the September 8, 2021 edition of the Star Valley Independent.
For more area obituaries, please visit Schwab Mortuary.
For more resources including headstones, please visit the Star Valley Historical Society.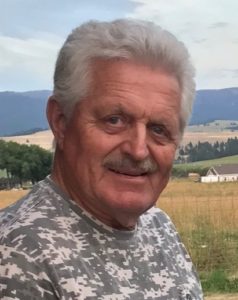 It is with great sadness we must announce the passing of Clint Norman Robinson on August 11, 2021, in Missoula, Montana, at the age of 73. We take comfort in knowing his beloved wife Frankie and eldest son were at his side as he started his journey home.
Clint was born in Afton, Wyoming, on November 23, 1947, to John Melvin Robinson and Leone Augusta Erickson, the ninth of ten children and the youngest son. He grew up in Freedom, Wyoming, next to Tin Cup Creek where he had a childhood like something from a Mark Twain novel, running wild through the mountains, riding horses and exploring while waiting for his older brothers to come home from work. It was the beginning of what would be a lifelong love of all things in ranch life, the horses, the cattle, the great outdoors.
His single-minded focus became evident early on when Clint came home from first grade and told his mom he was going to marry the girl in the little yellow dress and then did just that. He married the love of his life Frankie Rigler on July 15, 1966, in the Idaho Falls Temple when he was 18 years old and she was 17. The happy young couple promptly hit the road to follow in the footsteps of Clint's brothers building powerlines, where Clint was a lineman until he was drafted into the Army in 1968 to go to Vietnam.
He did basic training in Fort Lewis, Washington; advanced infantry training in Fort Dix, New Jersey; Officers Candidate School in Fort Belvoir, Virginia. He then went to the Presidio of Monterey, Defense Language Institute at Fort Ord, California, where he learned to read and write Vietnamese, and then continued with the military intelligence school at Fort Holabird, Maryland, before being deployed to Vietnam. Once there, Clint worked in counterintelligence while living among the local villagers and earned two Bronze Stars for his heroic and meritorious service and achievement in a combat zone.
In 1971, Clint was honorably discharged from the Army and was reunited with Frankie as they continued their travels working powerline. From 1971 to 1981, they welcomed four AMAZING children who they raised in their 40-foot RV trailer as they moved from town to town and state to state as Clint built powerline over the next 18 years. During a project there, Clint and Frankie fell in love with the area and bought a small ranch in Stevensville, Montana, so they had a place to call home and the ideal setting to follow his dreams of raising Texas Longhorns. As any rancher knows, no ranch should sit empty, so Frankie and the kids held down the fort in Montana while Clint lived on the road to provide a stable life for his family.
Clint was a man among men. He was an incredible husband, (married to his eternal love for 55 years last month), father and grandpa. He led by example in every part of his life. He was involved in the Scouting program and loved teaching the boys the life skills to become men. He loved riding his horses and raising his cattle. He was generous, kind, understanding, loving, fun, service-oriented, funny, a spiritual giant and a patriot and so much more. But above all, he loved his family and loved spending time with them. He was a shining star at the Robinson family reunions with his mad BBQ skills, cougar hunts for the kids, roping and bullwhip demonstrations, cowboy poetry and songs and yodeling, fast-talking family auctioneer, his jokes and pranks and stories that seemed like tall-tales, the best bear hugs known to man and so much more. He will be sorely missed.
Clint is survived by his wife Frankie (Fritz); children, Jamie Rose (Rick), Cid Clint, Kelli Anne, Beau Clint (Kayla); and grandchildren, Madison, Prestley, Jaxon, Berkley, Alex, Dani, Riley, Dakota, Lincoln, Zane, and Sky. He was preceded in death by his parents, Melvin and Leone Robinson; his sisters, Verlene and Augusta, and his brothers, John, Renn, and Lynn.
A viewing was held on Friday, September 3, from 9:00 a.m. to 12:00 p.m. at the Freedom Ward Church, The funeral followed at 12:30 p.m.
A graveside service will follow immediately at the Freedom Cemetery.
Funeral service will be broadcast on Schwab Mortuary Facebook page.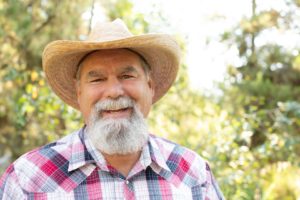 Meryvn "Merv" Edward Asher (age 57) from Alpine passed away peacefully, surrounded by family on September 3, 2021.  He was a graduate of Star Valley High School in 1983. After a 2-year courtship he married his high school sweetheart, Gloria Garn, in 1984 and began a life together. On May 20, 1986, they were sealed for time and all eternity in the Salt Lake Temple.
They were blessed with four wonderful children: Cerra Asher (Tyler McCleave) of Alpine, Mervyn "Mackey" Asher (Melissa Asher) of Star Valley Ranch, Shaylee Schulte (Jake Schulte) of Kelly Wyoming, and Parker Asher (McKinley Asher) of Chubbuck Idaho. Merv is also survived by his four beautiful grandchildren who were his pride and joy.
He was an active member of The Church of Jesus Christ of Latter-day Saints where he served in many different callings and positions.
May 1992 brought new adventures as he started a painting business where he served many in the Star Valley and Jackson Hole areas.
Merv was a friend to anybody and everybody he met. He was an influencer and truly selfless man who loved to serve. He adored being with his family including outdoor activities such as hunting, fishing, camping, and riding his horse.
The funeral service will be held on Saturday September 11, 2021, at the Thayne Stake chapel of The Church of Jesus Christ of Latter-day Saints at 1 p.m. A viewing will be held Friday, September 10 at the Schwab Funeral Home in Thayne from 5-8 and again Saturday morning at the chapel from 11-12:45.
Let us know what you think!
Tagged:
Clint Norman Robinson
Meryvn "Merv" Edward Asher