Interior Secretary Haaland surveys Yellowstone flood damage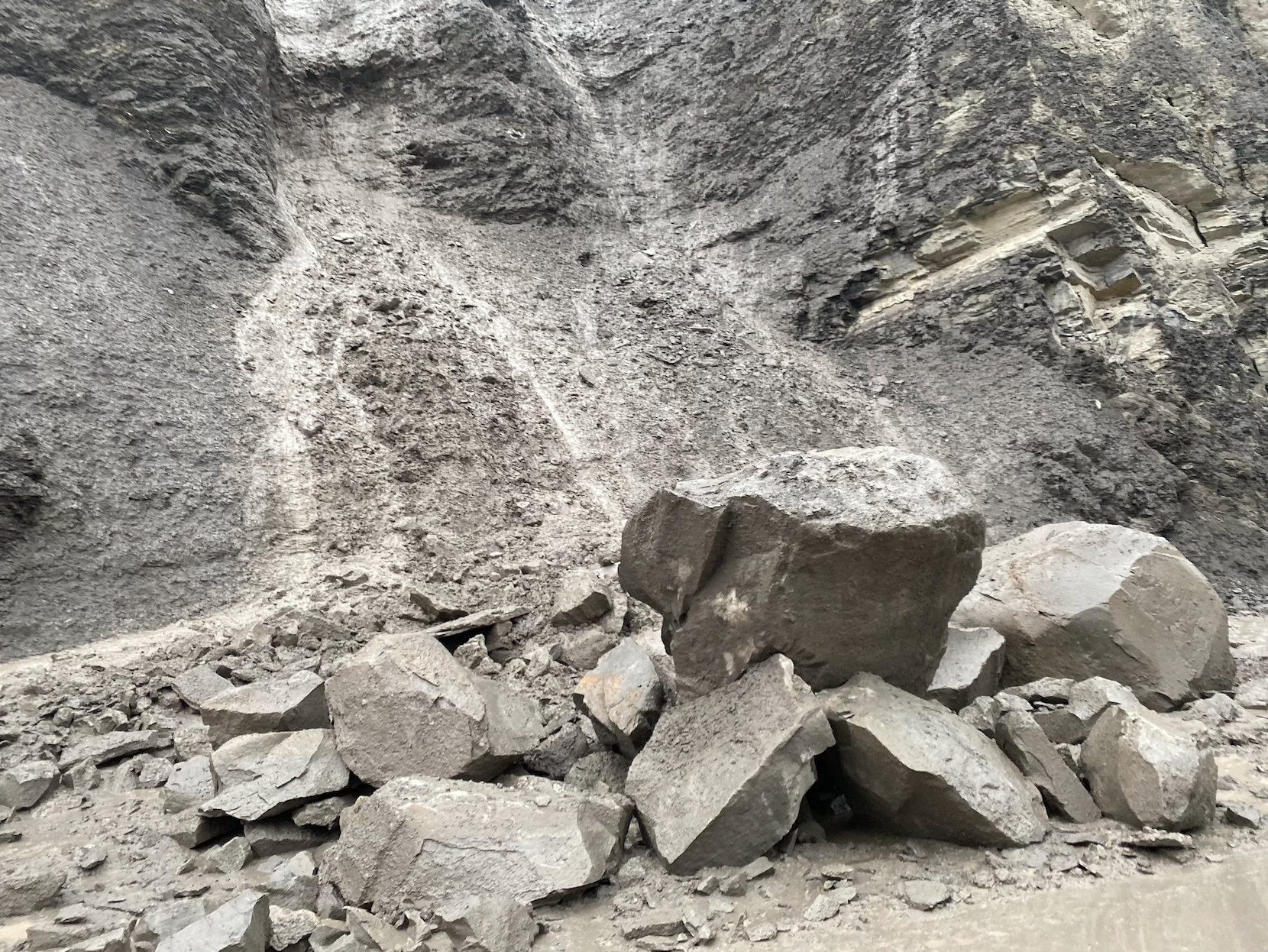 By Billy Arnold
Jackson Hole Daily
Via- Wyoming News Exchange
JACKSON —U.S. Interior Secretary Deb Haaland said Friday she's committed to helping Yellowstone National Park rebuild after historic flooding, but she hasn't yet secured the funding to do so.
Yellowstone National Park Superintendent Cam Sholly also wasn't able to put a price tag on what it could take to rebuild, though the Associated Press has reported that Emily Douce, director of operations and funding at the National Parks Conservation Association, said the effort could cost more than $1 billion.
Haaland spoke to reporters Friday from the second floor balcony of the Old Faithful Inn, only minutes after the park's most famous geyser erupted. Before speaking, Haaland waved to a few guests who walked by below and recognized her. The Interior Secretary then told a story about her first visit to Yellowstone in 2017, when Old Faithful's eruption left tears in her eyes.
"Because that's what nature does," Haaland said. "It humbles us and makes us realize how important these special places are."
Since a 1-in-500-year flood ran through the northern Greater Yellowstone Ecosystem less than a month ago, leading Yellowstone to evacuate over 10,000 visitors and close the park for over a week, officials have reopened 93% of the park, including the north and south loop. The north and northeast entrance roads are the main byways that remained closed as of press time Friday.
Sholly said Haaland was one of the first people to call him after the flooding happened to offer support, and he told the Jackson Hole Daily that her department was instrumental in securing $50 million from the Federal Highways Administration to help build temporary connections in the north to Gardiner and Cooke City, Montana. Both tourism-dependent areas were cut off from Yellowstone when floods destroyed the north and northeast entrance roads.
Sholly said that by last Saturday the park had shored up the Old Gardiner Road, an old dirt road that runs parallel to the north entrance road, enough to allow visitors to enter with commercial operators. Cooke City remains cut off, and Sholly said park officials are hoping to reconnect it by winter.
Sholly also told the Daily that Yellowstone would likely open some of the western stretch of the northeast entrance road from Tower-Roosevelt to Slough Creek for "limited day use." That would likely include stock permit holders and other commercial operators, as well as people who want to use the area for fishing and hiking. Sholly said a formal announcement would likely come in the next week.
Haaland promised further support from the Department of Interior.
"We're going to give as much support as we possibly can to make sure that we meet the moment," Haaland said.
Sholly said the $50 million from the Federal Highway Administration would be enough to create the temporary connections between Gardiner and Cooke City.
Long-term solutions, Sholly said, would be funded through the federal appropriations process. Haaland said she had not "addressed that yet."
Sholly, meanwhile, said that damage assessments and cost estimates for repairs were being "refined" and would move to Haaland's office for review when they were. Sholly declined to provide a price tag for repair, and said that he was considering a number of options, including moving the north entrance road out of the Gardiner River Canyon. Ecologists and scientists have called on the park to do so.
But roads are only some of the damaged infrastructure in the park.
Sholly told the Jackson Hole Daily after the press conference that Mammoth Hot Springs, the park's administrative headquarters, has been connected to a percolator pond-based wastewater treatment plant from the early 1960s.
That's a temporary fix, a response to floodwaters that wiped out a sewer line connecting Mammoth and Gardiner.
The ponds won't work in the winter, Sholly said, because they'll freeze, so park officials are looking to bring in a temporary wastewater plant to help get through the "next year or two" while the sewer line is rebuilt. Sholly said he also is "watching" the wastewater system at Canyon Village, "because that was impacted as well."
Lodging and other services have reopened in Canyon Village.
But Mike Keller, the general for Xanterra, which operates lodges and hotels throughout Yellowstone, told the Daily Friday that hotels in Mammoth Hot Springs remain closed because of wastewater concerns.
Keller said Xanterra was sold out before the flood event, but cancellations rained in and bookings are now about "20% down."
"Most years this time you could not get a room in Yellowstone," he said. "This year you can. Rooms and campgrounds are both available."
The number of available rooms and campgrounds is shrinking, he said.
Sholly, meanwhile, said that visitation in the park has been down between 30% and 40%, compared to 2019, since officials lifted the park's license plate-based admission system. There's less traffic in Yellowstone, Sholly said, but the park's operations remain busy.
He speculated that the park could be in a similar "lag period" to what it experienced after the start of the COVID-19 pandemic, when it took five to six weeks "to get back to normal."
That summer, visitation hit record highs.

Let us know what you think!