Jackson reinstates 'Old West' parade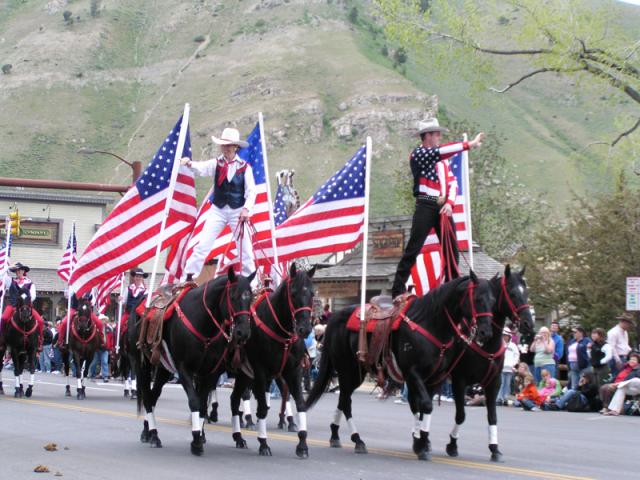 JACKSON (WNE) — In a surprising reversal, the Old West Days committee of the Jackson Hole Chamber of Commerce has decided to plan a Memorial Day parade, even without hitting its target number of participants.
Chamber president and CEO Anna Olson let a late Friday press release do the talking. A story in this week's News&Guide spelled out the primary issue with hosting an Old West Parade: not enough participation.
On a News&Guide social media post for the story, one commenter wrote: "A [community's] soul and traditions are created and sustained by its residents. Lack of interest or passion is why communities change over time. In so many aspects we have all been witnessing the Hole lose its soul for decades now."
But the Old West Days committee decided that dying day has not come yet for the parade.
"Despite still not meeting the criteria of 30 entrants, (only 20 confirmed at time of release) there was agreement and recognition the community wants to see a parade," members wrote in a media release.
One of those members, Vicki Garnick, owner of the Jackson Hole Playhouse, said specifically: "We recognize this was hard for the community and decided to revisit by encouraging those who wanted to participate to reach out."
Olson explained further: "During the past 10 days we have seen some sparks of community support, so in the 'Ride for the Brand' spirit let's ignite those sparks and anticipate others."

Let us know what you think!
Tagged:
Jackson Hole Chamber of Commerce
Jackson Hole Playhouse
Old West Days
Old West Parade