Jackson versus Star Valley always means a little extra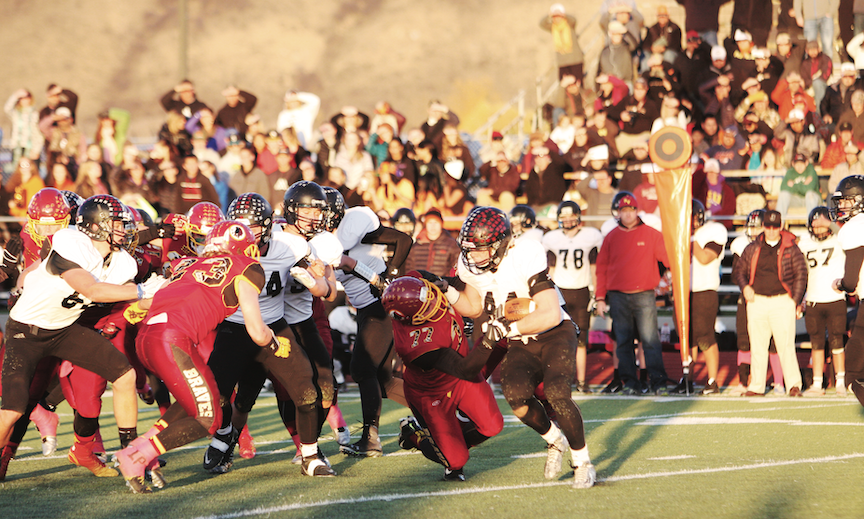 This week is a special week without any real special fanfare. Star Valley and Jackson football has been playing since 1931 and it is that season from which I want to share a little tidbit of what I've learned rifling through old newspapers, journals and yearbooks for the past decade-plus.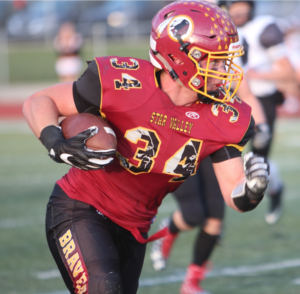 In 1931, the Jackson beat Star Valley 12-0 and it was not only a beating on the relatively new gridiron (SVHS Football started in 1928), but taking the words from the Star Valley Independent that week, it was a beating in terms of community pride both on and off the field.
Not only was Star Valley handled, but they were called out by the Teton community newspaper as saying, "they must not think much of their team if their shoddy mismatched uniforms and their effort was the best they could muster."
Not very often a newspaper calls out an entire community but it totally worked. Adding in an editorial rebuke from the Independent at the time, the rematch later that season in Afton, the Star Valley Athletic Club prevailed 25-19. A Star Valley great, Budd Pead, was on that team that helped win the game with an interception. He was honored wearing his original letterman sweater on August 30, 2008 as the Honorary Coin Toss representative as the program started it's 80th season.
FYI: Star Valley was not known as the Braves until November of 1948. From 1936 until that time they were officially called the "Cheesemakers". Between 1928 and 1936 the team was officially called the Star Valley Athletic Club and was referred to casually as "Cheesemakers", "Pioneers" and even "Cougars" in one newspaper.
I can't speak for the Jackson half of this match up, but beating the Broncs was always something we wanted to do when I was growing up. I graduated in 1995 from SVHS which was right smack in the middle of the longest stretch of dominance of one team over another in the series. From the Fall of 1990 to the Fall of 2004, a total of 15 games, the Braves beat the Broncs. Every year. There have been other spurts of success on the field for Jackson, but for the vast majority of time, this game has tipped Star Valley's way. This will be the 81st meeting with Star Valley winning 64 of the previous 80.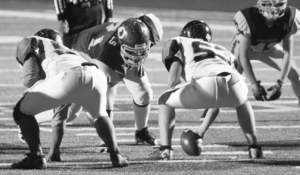 Jackson has had their moments in the sun too. For example the Broncs won three of four from 1986-1989 and three out of five from 2004-2008. They also won back to back games in 2014 and 2015, the latter of which was supposed to be a state championship preview only Jackson was upset by Green River two weeks later.
On that fact, the two teams have never met in the state title game which seems crazy. To take that thought one step further, they've never even met in the post-season which seems borderline impossible.
Last year could have been the end of that tidbit of history if not perhaps for a controversial ending in Torrington in the 3A semifinals.
Which brings us to this weekend. Star Valley is riding a 15-game winning streak and sits at 6-0. Jackson is coming off a rout of Green River and sits at 4-2 with both losses coming in the final seconds of the game to Bear Lake (13-7) and Cody (19-15).
In other words, this match up isn't always a big game, but this week it is. It will be a battle of execution and philosophy. Should the Braves win, it sets up a game in Cody next week between the top two teams in the 3A West. If the Broncs win, it muddies the waters of what that pecking order is in the final weeks of the regular season.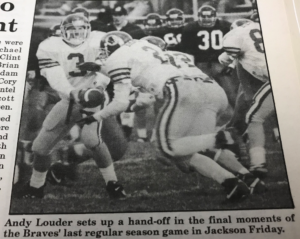 It also feels like that community pride is on the line again too. It's going to be cold and there will be plenty of reasons to find to not show up for the game. Temperatures are being forecast with a high of 42 degrees and a low of 15 on Friday night but I expect there to be a pretty darn big crowd for the reasons above and for reasons not mentioned.
I expect a big crowd from the north to make their way down Snake River Canyon as well for something I coined "The Fall Brawl" back in 2002 when I started writing columns for the Star Valley Independent. It should be an electric atmosphere.
So grab your favorite cowbell, your Crimson & Gold throwback and bring a blanket. It's time to get loud and make your own heat.
Join SVI Media for the Aspen Physical Therapy Countdown to Kickoff beginning at 5:25 p.m. this week on Friday or better yet, see you at Braves Field for the freshman game between the two schools which kicks off at 3 p.m.

So be there, be loud and be relentlessly positive in the support of your team and let's make some great Friday Night memories.
Let us know what you think!
Tagged:
Jackson Broncs football
Star Valley Braves football