Surrounded by family, students and two piles of medals, Star Valley High School athlete Valerie Jirak has committed to the Duke University Women's Track and Field Team in Duram, North Carolina. Jirak made the announcement Thursday afternoon in the Star Valley High School Commons area.
Jirak, who is in her senior year of high school, competed in multiple track and field events during her first three years at SVHS. She is a returning All-State athlete in both the high jump and 400-Meter. She was also part of last year's 4X100-Meter relay team which holds the school record and won the state title in the event last season.
Look for more details in the November 15 edition of the Star Valley Independent.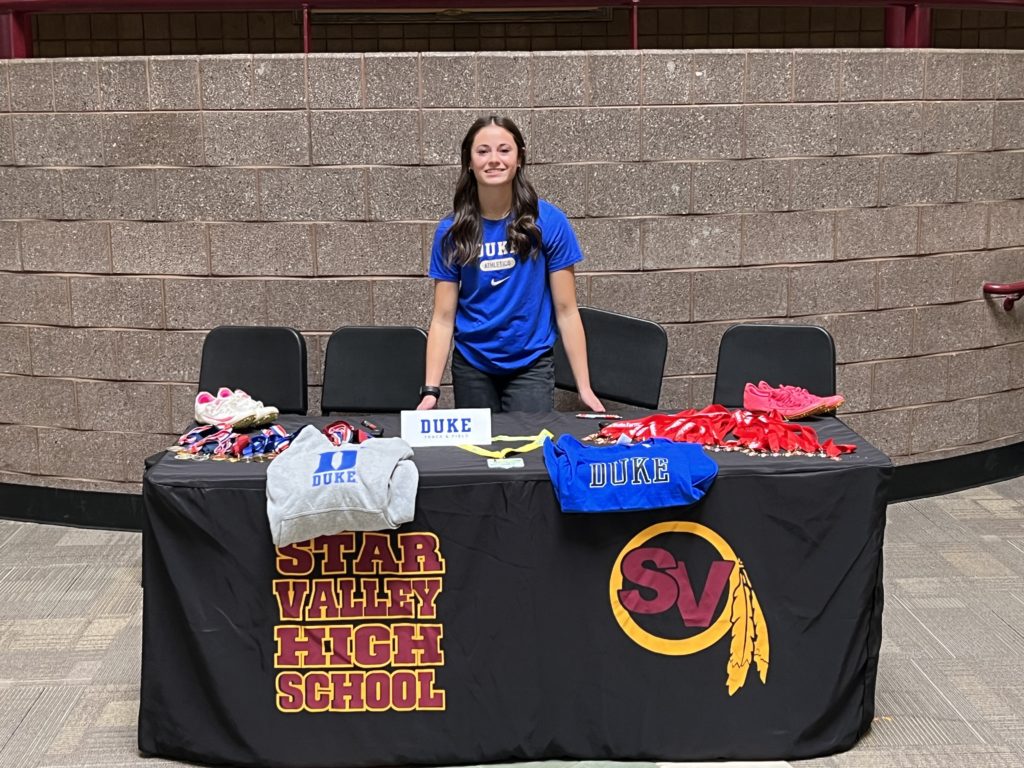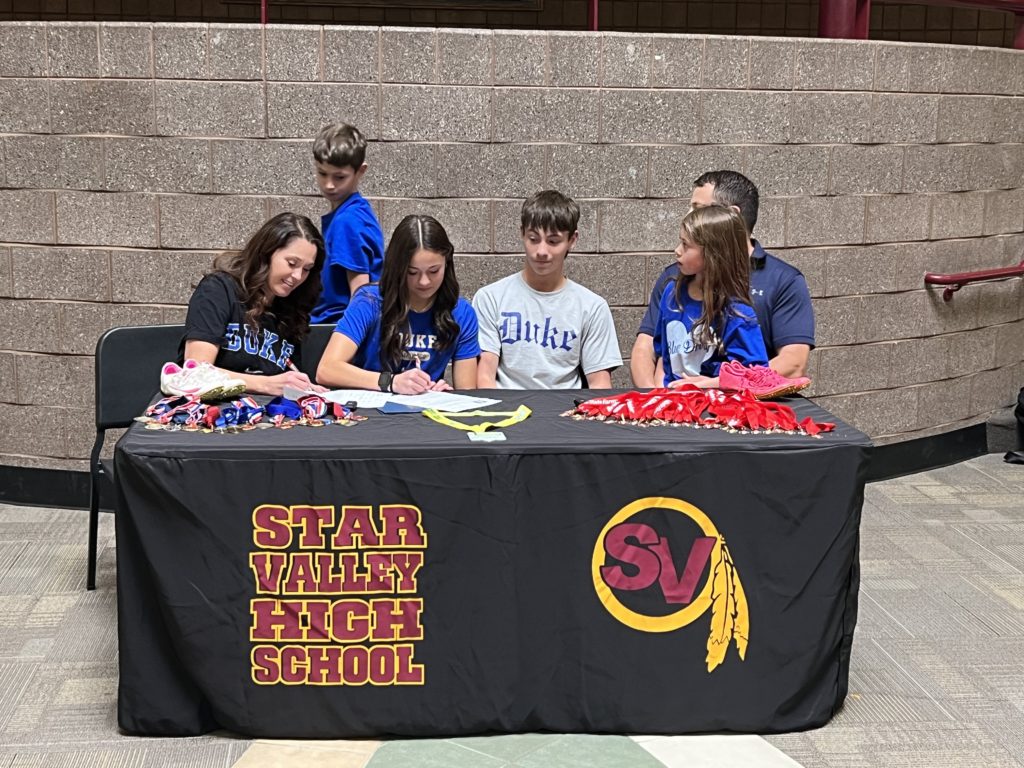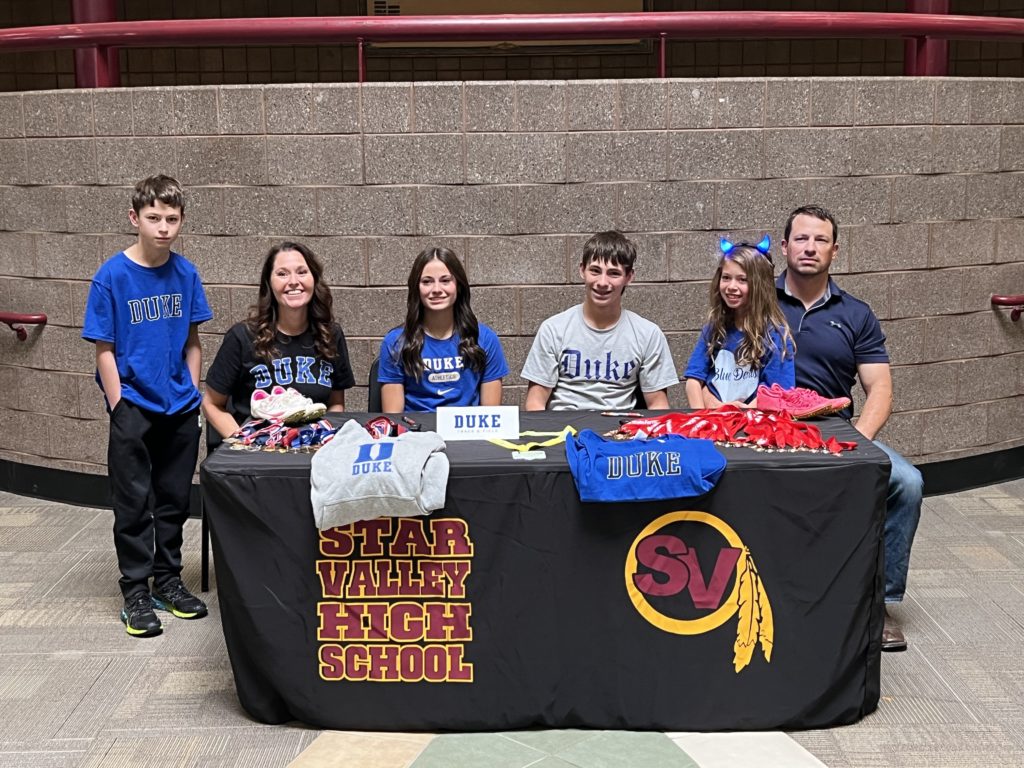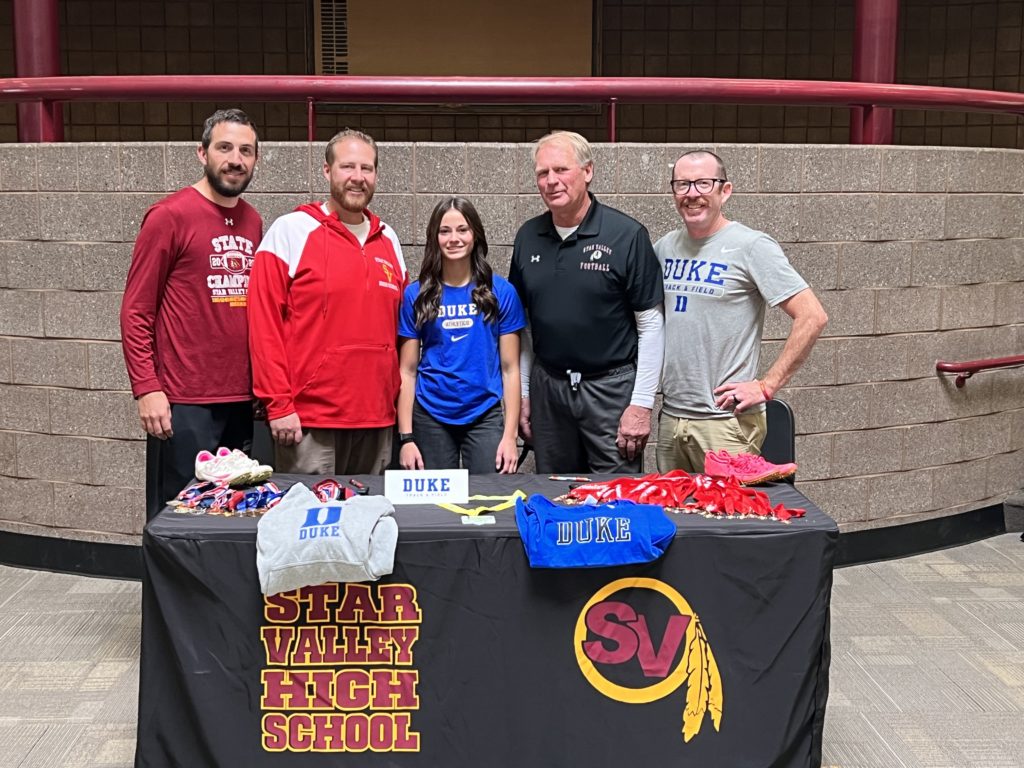 Let us know what you think!
Tagged:
Duke Track & Field
Duke Univeristy
Star Valley High School
Valerie Jirak