Jump Start Your Business begins its tenth year of free classes in September
◆ Orientation is Wednesday, September 28. Program has expanded into Evanston, and Pinedale.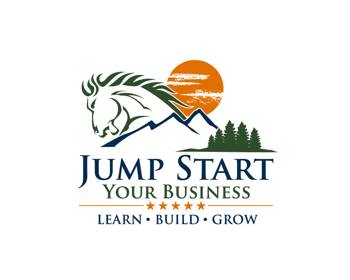 Ken Schaible has been heading up the free Jump Start Your Business program since it's first year in 2012.
The program has had continuous support from business professionals in Star Valley who show up each year to educate current and aspiring business owners.
"It's not just for people who are looking to start a business, but anybody who already owns a business that would just like to learn about certain aspects of business."
"Jump Start is set up to be educational… So many businesses fail within the first five years." Schaible explained that Jump Start was meant to help more people be successful and educated for running a business in Star Valley.
Low population adds difficulties to beggining your own venture. "Every business in Star Valley is seasonal." Some months out of the year are extremely busy, while others are extremely slow.
Jump Start is meant to educate and provide facts about what some of the aspects of running a business in Star Valley are. Schaible explains, "People start their business based more on emotion, rather than fact." This likely leads to the failure of that business. The Jump Start classes are taught and led by locals who know to be successful in the area, offering facts and education that can lead to a prosperous year six and beyond.
"We still believe it was the best decision we've made concerning our business," says past participant Doug Monson, owner of Mountain Valley Gallery in Afton. "We continue to recommend it for anyone we run across that is considering going into business for themselves."
Schaible encourages anyone interested in just a handful of the free courses, to come to what you would like to learn more about. Some classes include Finance, Customer Service, Sales & Marking, etc.
Eight classes will be held in the Star Valley Community Complex in Etna. Along with those will be the initial orientation on September 28 and ending with a business plan writing workshop and presentation. "I believe in the program. I believe in the residents of Star Valley. I think it's the best place in the world… The people who live here are just amazing, fantastic people."
Schaible encourages you to come to orientation on Wednesday, September 28. If you are interested in attending any class- es, or have questions, reach out to Ken Schaible via call or text at (307)887-2961 or visit the Jump Start Your Business Facebook page (@JumpStartStarValley).
Note: With the positive feedback of attendees and instructors, the Jump Start program has also expanded to the neighboring areas of Evanston and Pinedale with additional programs to begin in other locations based off of the Jump Start Your Business program in Star Valley.

Let us know what you think!
Tagged:
Etna Wyoming
Jump Start Star Valley
Ken Schaible
Mountain Valley Gallery
Star Valley Community Complex