Keiyana Osmond wins the 2020 Vocalist competition at LC Fair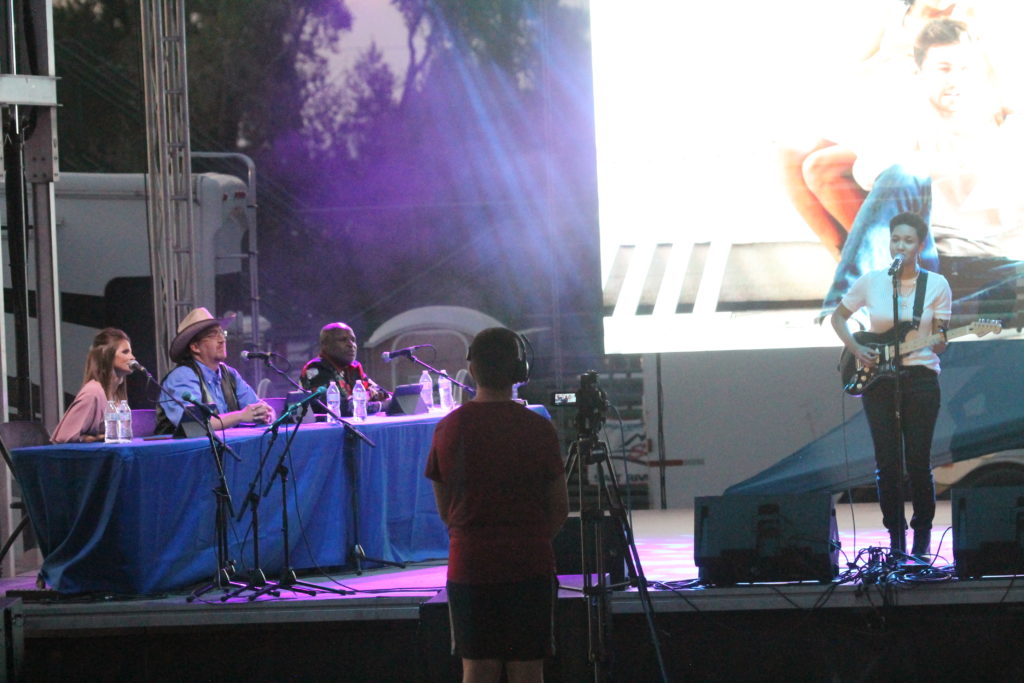 ◆ Singer/song writer walks away with $10,000.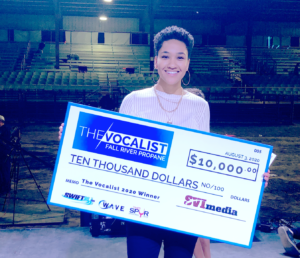 Eight outstanding contestants took the stage Monday night, August 3 as part of the 2020 Vocalist Competition. Up for grabs was a $10,000 cash prize and serious bragging rights.
When the final votes were in, Keiyana Osmond, of Logan, Utah, was named the winner.
Analytics of the performance illustrated a total of 26,588 votes cast in the competition and a live broadcast viewership of 28,382
"This is honestly insane," said Osmond after the competition. "This experience has been so cool. I met the coolest musicians and so many cool people. I feel super grateful and honored and honestly just in shock."
A full picture layout of the competition is part of the August 5, 2020 edition of the Star Valley Independent.
Osmond has some Star Valley ties and was thrilled to be part of the evening's line-up.
"My grandpa actually grew up here in Star Valley," she said. "He's a Kennington as well as an Osmond. A lot of my ancestors helped settle Star Valley. So I have roots here for sure."
Osmond referred to the whole Vocalist experience as being "amazing."
"I haven't performed in awhile," she said. "So I was pretty scared, to be honest. But it was such a cool experience. It was so fun to be able to connect with all of those people in audience and the viewers watching. I loved it. It was so great."
According to Osmond, deciding what to sing and how to bring her style and flavor to the performance was a challenge.

"At the end of the day I just felt like I needed to be true to myself and my style and hopefully that would resonate with the audience and connect with them," she said. "So that's what I decided to do. I feel so grateful that [the audience] felt that and understood that from me."
When Osmond is not on stage entertaining crowds, she works at a fitness center; enjoys photography and spending time with her husband, Ammon.
"I just love spending time with my friends and my family," she said. "That's pretty much what I'm doing if I'm not working."
According to Osmond, she has no set plans at this point in her musical career. But she is excited about the possibilities.
"This was the perfect push I needed to get back into music and get things going again," she said. "I really just want to keep performing and hopefully just have the opportunity to do more things like this – where I can perform live and connect with audiences and other musicians."
Tagged:
Fall River Propane
Keiyana Osmond
The Vocalist