Ki Simkins Wins Teen Vocalist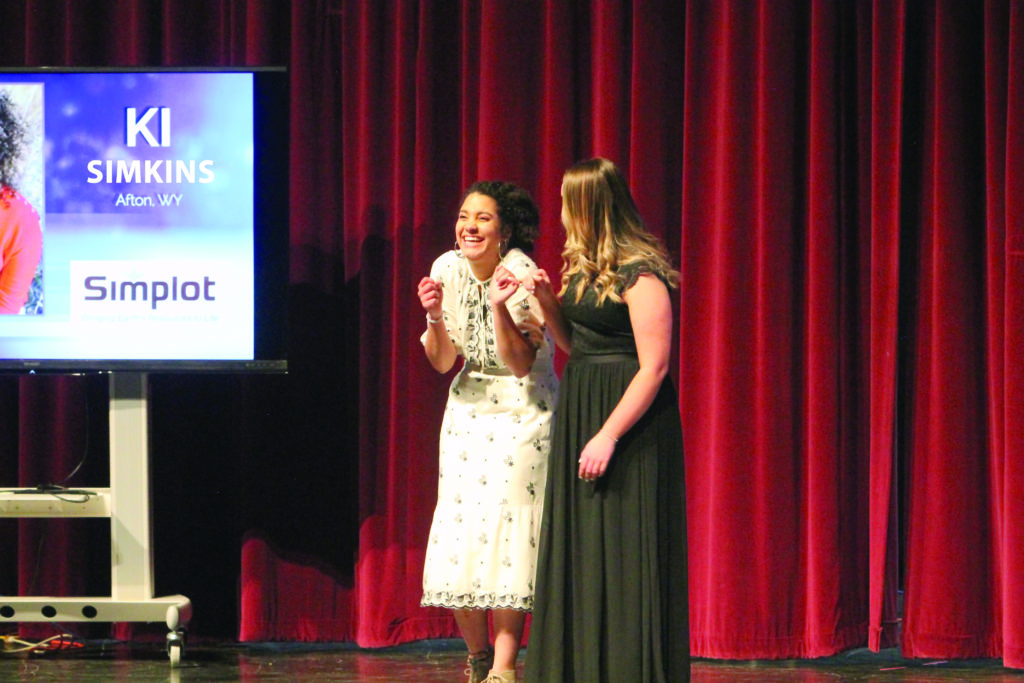 ◆ Simkins advances to wild-card competition in July.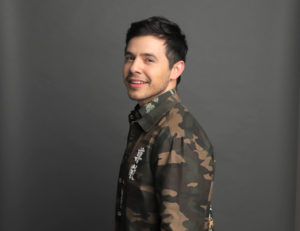 Nine young singers from around Lincoln County put on a show to remember Friday, April 16 during Teen Vocalist: Presented by Randy Thompson State Farm Insurance. But in the end, only one singer could walk away the winner. This year, that was Ki Simkins, a Sophomore at Star Valley High School.
Simkins impressed both the judges and live audience in the first round with her cover of Nina Simone's song "Feelin' Good." She received the highest scores from the judges and the most votes from the live audience. "You could tell that you bought into the song," said Karen Wallentine, one of the three judges, following Ki's first round performance. "You were including the audience in your experience. That was excellent."
Ki was one of five finalists to advance to the second round, where she sang "She Used To Be Mine" by Jessie Mueller. "Wow, that was beautiful," stated David Archuleta, the mystery judge revealed between the two rounds. "It felt like the kind of performance you go to a theater to pay to watch. It was great. Really, really great job."
Simkins again was the standout in the second round, with all three judges unanimously voting for her to be the winner.

"My favorite part about being in Teen Vocalist was getting to perform on stage and in front of an audience. That's my really happy place," Simkins told SVI after winning. "And I realized how much I had progressed not just over the past year but in the last few months."
This was the third year for Simkins competing in the Teen Vocalist competition. She finished as the runner-up behind Emma Graham in 2020. When asked what went through her mind when she was announced as this year's winner, she responded with "Yay! The third time was the charm! I'm so proud of myself. I should get victory donuts!" Ki wasn't given donuts as her prize, but she was presented with a $1,000 check from Skyview Lanes & Cineplex in Afton. Certainly enough to buy victory donuts and have some left over.
Along with the cash prize, Simkins will now be invited to compete again on July 2 as part of The Vocalist's Wild-Card competition. Simkins will compete against last year's Teen Vocalist winner, Emma Graham, and a third competitor that is yet to be announced. The third competitor will be selected from local singers who auditioned for previous Vocalist competitions but just missed the cut.
The winner of the wild-card will advance again to the main Vocalist event to be held on August 9 during the Lincoln County Fair. David Archuleta will again judge the event, but this time in person, with a $10,000 grand prize on the line.
The other eight Teen Vocalist contestants competing did not make things easy on the judges. In fact, the judging was so close that an extra finalist was added, going from four to five contestants advancing to the second round. Allie Jack, who finished fourth in last year's competition, finished as the runner-up this year. Emri Jenkins finished third, with Jacie Angell fourth and Bria Jack fifth. Noah Draney, Grant Buchanan, Gentry Hendriks and Keira Hiener were also selected to compete in this year's show.
Just under 300 people attended Teen Vocalist in person, with an additional 4,734 live views recorded on the SVI Media video broadcast. As of Monday afternoon, the event had been viewed over 7,200 times.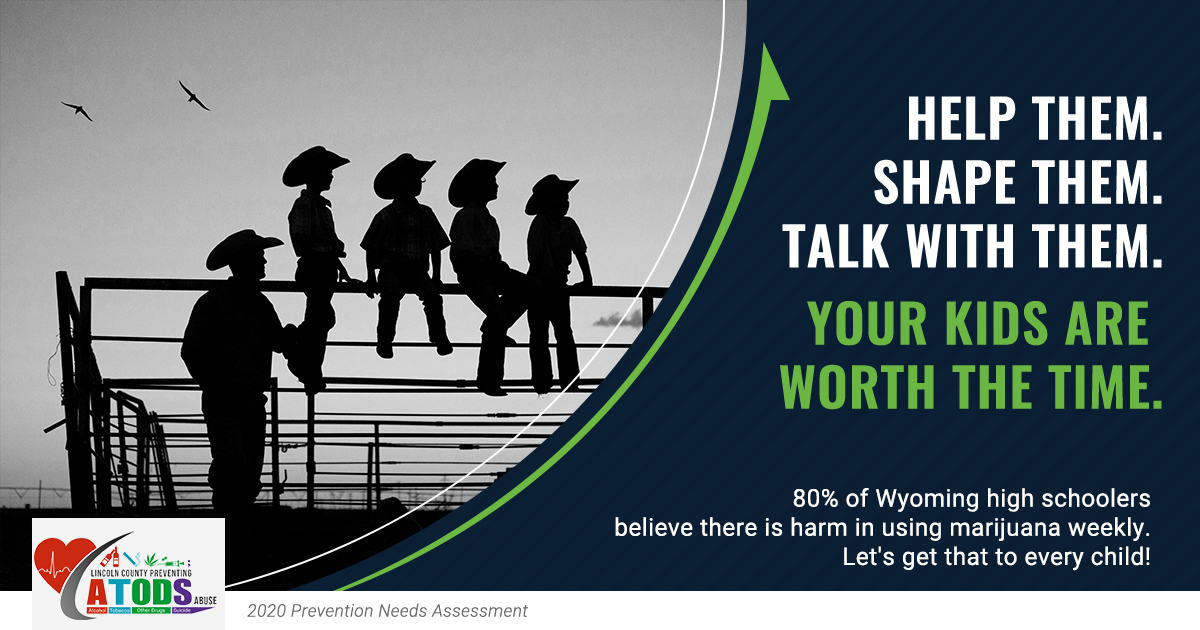 Tagged:
David Archuleta
Teen Vocalist