Lady Braves edge Central to advance to Consolation Finals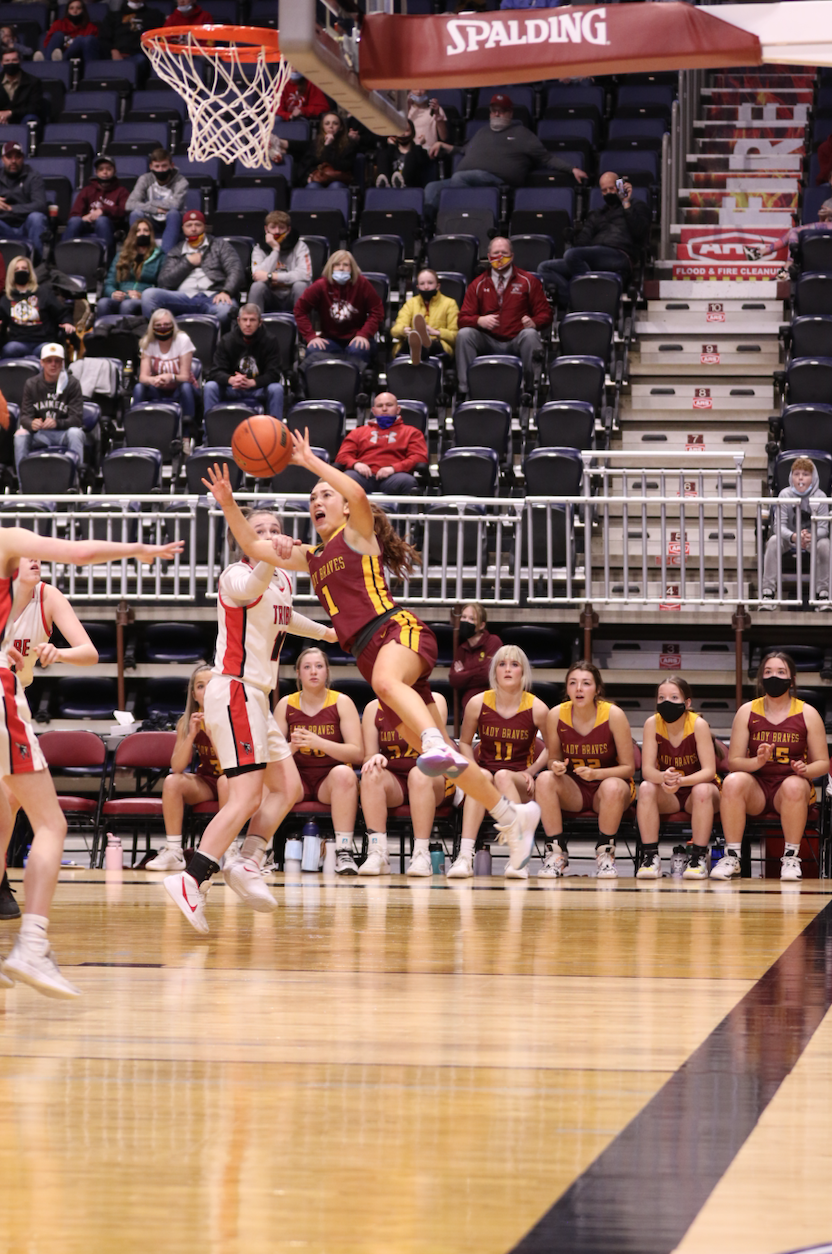 The Star Valley Lady Braves faced off against the Cheyenne Central Indians at 9 a.m in the Ford Wyoming Center in the Consolation Bracket of the 4A State Girls Tournament. It was a tight finish with the Lincoln County team winning 39-38. Star Valley led for the majority of the game with their largest cushion of nine points at the half.
McKenna Brog had a big game as she finished with 15 points and also played key defense on Central's leading scorer, Baylee Delbridge who came into the game averaging over 16 points per game.
Addie Butler scored nine points and hauled in 10 rebounds on the low block. McKenna Frazier had five points off the bench.
The Indians battled back with 18 points from Kelsey Basart who connected on four three-point baskets. Delbridge also finished with 10 points.

In a tie ball game with just seconds remaining, Emma Thomson was fouled by Basalt who fouled out of the contest on the sequence. Thomson scored her only point of the game from the line which turned out to be the game-winner.
The win advances Star Valley into the Consolation Bracket Finals where they will face off against the Thunder Basin Bolts at 3:30 p.m. from Kelly Walsh High School. The two schools played each other on December 19, 2020 as part of the Flaming Gorge Classic in Green River. The Bolts won that contest 56-34.
Due to the scheduling of the State Tournament and the necessity of a change of venue, SVI Media may be late with their coverage of this game.