Lady Braves face Cheyenne East at State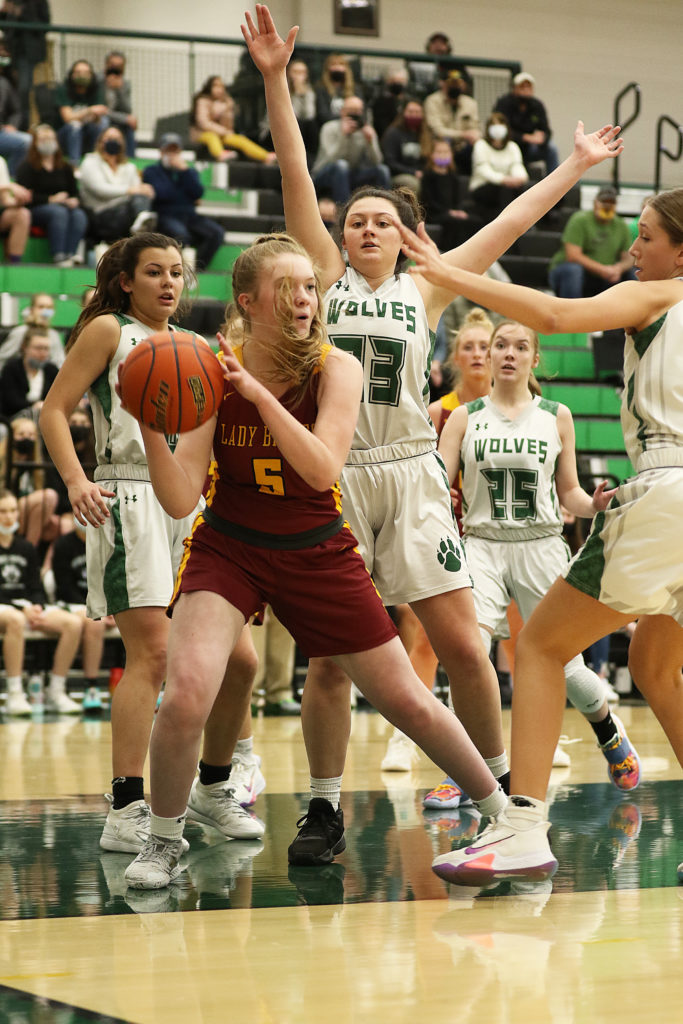 ◆ Game begins at 9 a.m. on Friday morning.
A year ago the Lady Braves qualified for the 4A State tournament but never got to play. It was a bitter disappointment for a group that battled to get to the Oil City and then were turned back home.
A year later a lot of the story lines are the same with nothing to stop the play of the tournament.
Star Valley eliminated Evanston on Thursday in a 41-27 victory in Green River and then fell to the Wolves 34-25 in the nightcap.
On Saturday, the Lady Braves made the trip to Riverton for the final game of the 4A Regional tournament where they faced off against the Cody Fillies.
In a fantastic game that was incredibly entertaining, the Fillies used a stretch of about 90 seconds late in the fourth quarter to build a late lead and win 51-43.
The win puts Cody as the #3 seed out of the West and Star Valley as the #4 seed. Head Coach Kade Erickson spoke about the small stretch that cost the team against the Fillies.
"There' s lots of things we talk about that we could have done better, but it happens," he said.
"The big accomplishment is getting back to the 4A State Tournament again."

They will take on the #1 seed Cheyenne East Thunderbirds, a team that Star Valley faced in the very first game of the 2020-21 campaign in a 55-36 loss.
Erickson believes that both teams are improved since then.
"We started watching quite a bit of film but when we went back to stats we let them get a big huge start on us," he said. "We've improved a lot in so many way but we can't allow them to do that. We have to keep them from driving in the paint and contest the outside shots. They put on a press that's pretty tenacious so we have to try and handle that and force them into more of our ball game instead of letting them play their style."
SVI Media will be broadcasting audio-only coverage of the tournament at svinews.com and on Swift 98.7 FM.
Sophomore Cameron Erickson suffered an injury in the game against Green River and did not play against the Fillies. According to Erickson, her status for the state tournament is considered day-to-day.
Erickson also commented on the full year since he had to have a very unpleasant conversation with his team and turn the bus around before the squad even made it to Casper. This year, there are several players back who will get to finish was last year's team did not.
"Conversations with the girls show they are really excited," Erickson added. "McKenna and Brierly and Addie; they are excited to have the opportunity to go play on that court and play at state. Kids look forward to playing there and they are optimistic. I'm optimistic too. They are going to put five girls out there and we're going to put five girls out there and we'll battle it out."
CLICK HERE FOR FULL 3A AND 4A STATE TOURNAMENT BRACKETS FROM WHSAA.ORG.
4A State Tournament (Girls)
(Friday)
(2W) Green River vs
(3E) Central 9 a.m.
(1E) Cheyenne East vs
(4W) Star Valley 9 a.m.
(2E) Thunder Basin vs
(3W) Cody 10:30 a.m.
(1W) Natrona County vs
(4E) Sheridan 10:30 a.m.
Let us know what you think!