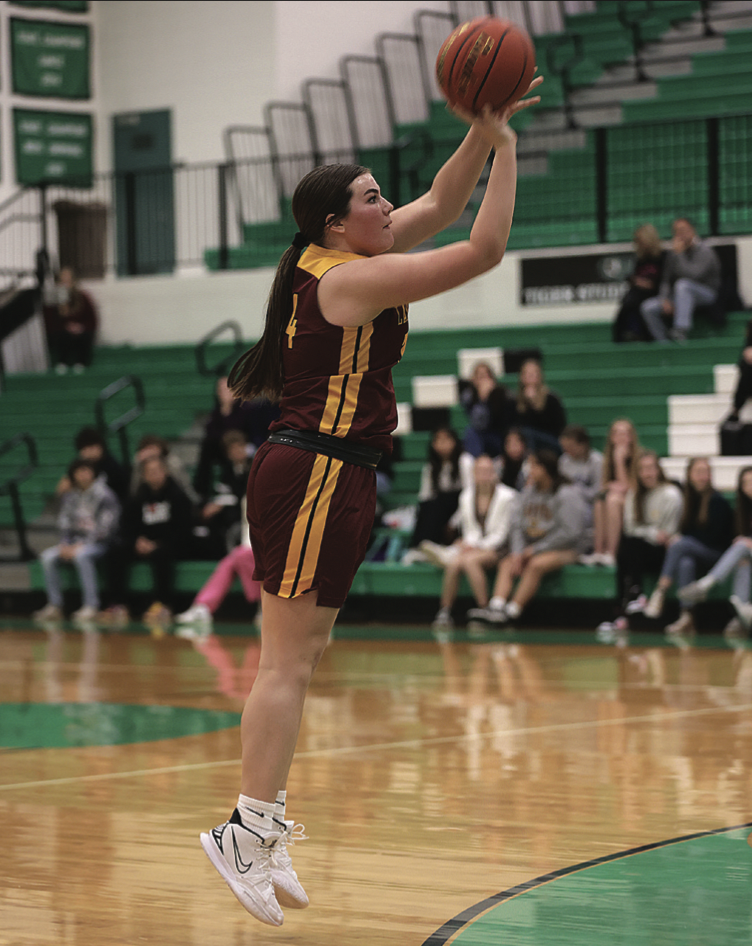 ◆ Girls facing Lyman, Thunder Basin and Rawlins as part of the Flaming Gorge.
The Lady Braves Basketball team battled for three days and four games in Riverton to start their season as the program won two and lost two overall.
The team lost to Laramie on Thursday (43-27) before picking up a pair of wins on Friday against Lander (51- 35) and Cheyenne South (49-32).
The team wrapped the weekend with a 44-27 loss to the Sheridan Lady Broncs.
"Overall I thought the girls had a pretty solid weekend," stated Head Coach Kade Erickson. "It's one of those weekends that with a young group you play a certain amount and see where they all stand. That was a good weekend for us that way. Now we can kind of focus on where we need to have them to show growth."
Erickson liked the effort and hustle but pointed out some elements that require attention this week. "Unforced turnovers really hurt us in all four games," he added "So we've got to be able to handle the press better and improve our passing. A lot of our passes were angles and missed timing more than anything. I think the girls will find a rhythm with each other and those turnovers will be eliminated."
This week the ladies will travel to the Flaming Gorge Classic where they will face Lyman on Thursday, Thunder Basin on Friday and Rawlins on Saturday.
"What I like about the Thunder match up, it gives us the opportunity to see where we stand against the East teams," Erickson added. "If they take advantage of us we can work on those things if we happen to see them again. I'm also excited about our match up with Lyman. They have a great coach who makes great adjustments. I anticipate that they are going to run the 3-2 zone so we'll work on going against that."
At this time SVI will be streaming the game against Thunder Basin on Friday with a start time of 11:40 am.
Let us know what you think!