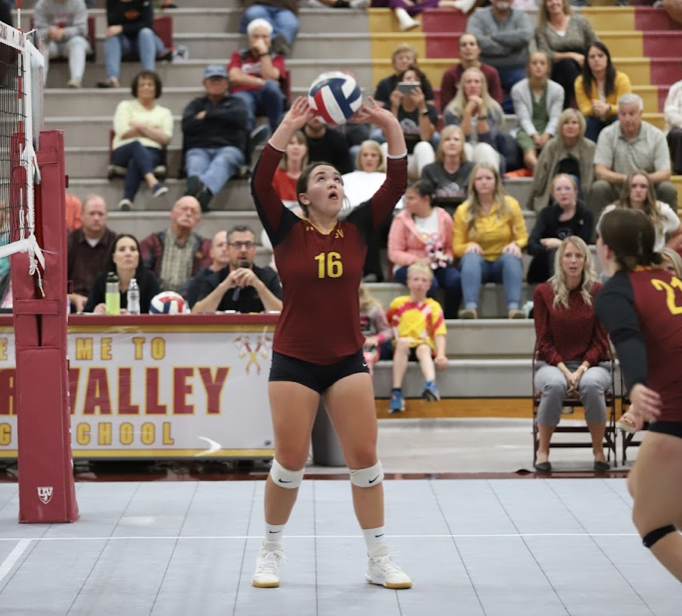 The Lady Braves improved to (16-7)(2-0) with a 3-0 sweep over Jackson on Tuesday night.
The scores for the match were (26-24, 25-14, 25-20).
Mia Hutchinson led the team with 15 kills while McKenna Frazier finished one back with 14 kills. Gracee Cazier led the team with four aces.
The win puts the Lady Braves in first place in the Southwest District. It's a full week for the program with road matches against Sugar-Salem (ID) on Thursday and another conference match in Green River on Saturday.

The evening served as Senior Night for the Lady Braves as they honored Amber Milne, Whitnee Hale, Olivia Engelhardt, Kamryn Jenkins, Gracee Cazier, McKenna Frazier and Mia Hutchinson.
October is Breast Cancer Awareness Month and for the past several years, the Lady Braves have done a Pink Out! and use a home match as a fundraiser to help an area family.
This year the event will take place October 12 when Star Valley hosts Evanston and the fundraiser will help the Connor Hincks family. Connor passed away on September 9, due to complications from cancer. Look for more information on this evening and how to be involved in upcoming editions of the Star Valley Independent.
Let us know what you think!