Lancaster retires from Town of Afton as Water and Sewer Utilities Director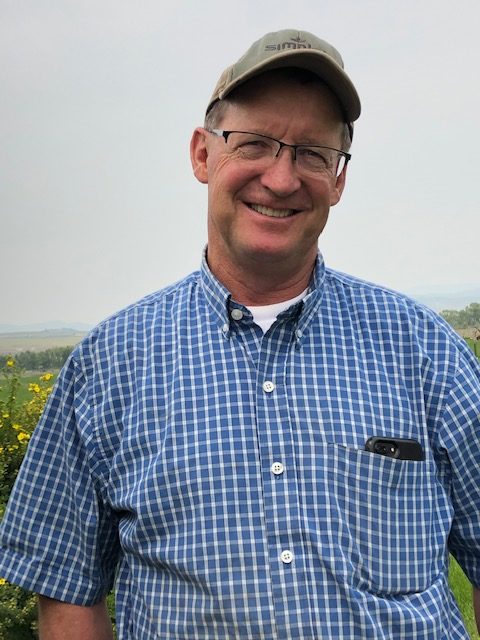 ◆ A track record of nearly perfect water and great relationships are the highlights of his career.
After 25 years of service to the Town of Afton, Larry Lancaster has chosen to retire as Water and Sewer Utilities Director.
Among other projects, Larry's work has included replacement of all old lead lines, installing an entirely new distribution system, managing and implementing water and sewer safety guidelines, representing Afton at state DEQ and EPA meetings and ensuring that the residents of Afton have the highest quality water possible coming into their homes.
Larry is leaving a renewal project at the mouth of the Intermittent Spring and a construction project for a new sewer lagoon to Josh Peavler's team that is replacing Larry.
"Desperation" is what brought Larry to his decades of service to Afton. "I worked for the sawmill for about 15 years and then this job came open and I worked with Lael Eddins for about 10 years. I just loved him, and it was good to work with him. He retired, and so I took his position."
Raised on his father's family farm in Smoot, Larry has lived in Star Valley his entire life, with the exception of two years in New Zealand while he served as a missionary for the Church of Jesus Christ of Latter-day Saints, and a year at Utah Technical College (now Utah Valley University) where he earned a professional welding certificate.

When his father passed away, Larry and his wife, Venice, took over the farm and have raised three sons who have all chosen to remain in the Valley to raise their families. The Lancaster's now have 5 grandchildren and one on the way.
Working with water has proven to be adventurous for Larry. "When you work with water, you would think that it would be the same every day, but it never is. If you do something on one side of town, it affects that water in the other side of town. You mess with people's water – and you know how that can be in Wyoming. It's really been an exciting career."
People have been the best part of Larry's decades spent with the water. He's made friends all over the state and has thoroughly enjoyed the relationships he's built with members of his team.
"I have just loved the people that I have worked with," Larry grinned. "I don't know how many mayors and councilmen I have had to train, but you get them trained and then you have to work on someone else."
He chuckled through a story about "borrowing" a police vehicle for a drive from Alpine to Afton complete with lights and siren. By the time he arrived in Afton, every officer in the Valley was hunting him down and everyone had a good laugh.
Larry takes a lot of pride in the quality of Afton's water during his tenure. "We took our water once to Washington D.C. and tied for 1st with Alaska for the best tasting water in the nation. We have had a 98% pass rate before we started chlorinating and then a 99% pass rate after we chlorinated. So, our water has been nearly perfectly safe for a couple of decades. I am pretty proud of that – that I have been able to provide good, safe water to the town of Afton. Our raw water is better than nearly all of the states' finished water. Intermittent Spring is just a magical thing. It's been fun to deal with that. It's our source and it's just been neat. I'm going to miss it."
In retirement, Larry is concerned that he might put Venice out a bit, getting in her retirement space, but he's looking forward "just being a farmer. I just want to tend my cows and tend my grandkids."
Let us know what you think!
Tagged:
Intermittent Spring
Larry Lancaster
Town of Afton
Water and Sewer Utilities Director