By Seth Klamann
Casper Star-Tribune
Via- Wyoming News Exchange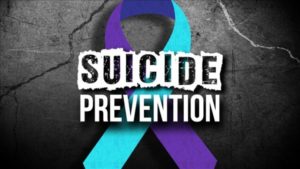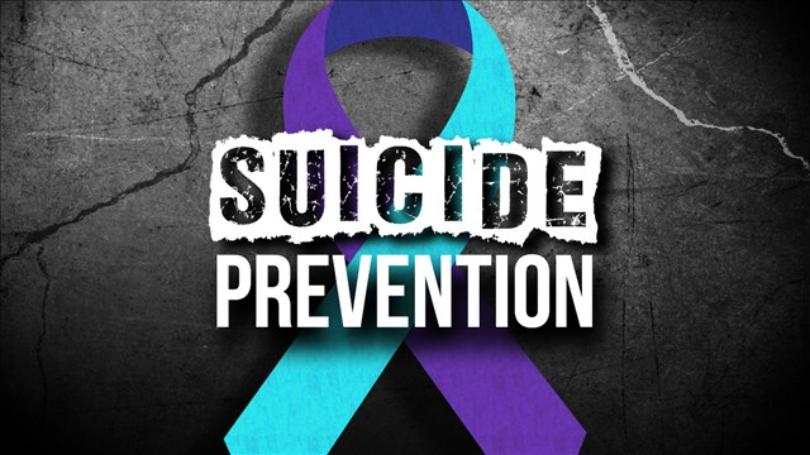 CASPER — Wyoming is the only state in America that doesn't have a local affiliate to the national suicide prevention hotline, and lawmakers were skeptical Monday of a $1 million request to change that.
"We can do this a whole lot better," said Rep. Bob Nicholas, the Republican co-chairman of the Joint Appropriations Committee, which holds the state's purse strings. "To me, you're throwing money before you're throwing your brains at it."
That sentiment was echoed by Sen. Eli Bebout, R-Riverton, the other chairman of the committee and a leader in the state Senate.
The appropriations committee is a week into budget presentations given each year by the various state agencies jockeying for their piece of the state's financial pie. The committee will take the lead in crafting the state's budget in February, and the agencies take turns queuing up to sell their various requests.
The state Department of Health made its case Monday, touching on the state's aging population, the Children's Health Insurance Program, Medicaid requirements and minor administrative changes. Deputy department director Stefan Johansson finished the presentation with a $1 million request that would allow the department to look for a provider that would act as Wyoming's call center for the national suicide prevention hotline.
Currently, because Wyoming doesn't have a center, calls from Wyoming are bounced around other call centers that are available. While calls from Wyomingites are still taken, those callers have to wait longer and aren't referred to any local services because the person on the other end of the phone isn't from Wyoming and doesn't know what resources are available here.

Suicide is a rising national crisis and is a prime reason why the life expectancy nationally has dropped for three consecutive years. But it's an even more pronounced issue in Wyoming. Stephanie Pyle, a senior administrator at the Health Department, told lawmakers that Wyoming had the second-highest suicide rate in America in 2017. In 2015, Wyoming had the highest rate in the nation. A report released earlier this year showed that teen suicide in particular had jumped 40 percent in just three years.
On Monday, Johannson and Pyle pitched the hotline as a potential tool to cut down on the number of Wyomingites who kill themselves every year. In the specific request, the department wrote that the use of the national hotline had increased in Wyoming in recent years. From 2017 to 2018, for instance, Wyoming use increased by 89 percent, from 2,236 calls to 4,234. In each of those two years, more than 800 calls from the Equality State "were either dropped or unanswered."
But lawmakers were leery. Nicholas asked the department why it hadn't done more research before asking for the $1 million to find a provider, and why health officials hadn't discussed it with the Joint Labor, Health and Social Services Committee. He urged them to look and see what was already available and what other options there were before spending $1 million.
Rep. Albert Sommers, a Pinedale Republican, asked if the Safe2Tell program could be expended as a quicker and easier road to a Wyoming affiliate. The Safe2Tell program is an anonymous tipster app for Wyoming students who can use it to report safety concerns, including suicidal ideations in themselves or their classmates. It's currently run by individual school districts and the Wyoming Highway Patrol.
Pyle told Sommers that was a "great idea" and the department "would be happy to investigate" the possibility as they looked for a set provider.
Sheridan Republican Sen. Dave Kinskey asked if the state could contract with an out-of-state call center, who could be versed in Wyoming resources, to handle the calls. He also wondered why the national hotline couldn't be specific about Wyoming services.
"Having purchased call center software in my life, it's very expensive stuff and the operations are not cheap," Kinskey said.
Pyle said the national folks had specific protocols they followed and that the Health Department couldn't alter those. She added that Wyoming providers would be most familiar with Wyoming services and resources.
As the discussion wrapped up, Sommers said that while he thought the department was putting "the cart before the horse," he wanted to thank the department for its work. He also urged his colleagues — and the state generally — to continue working to prevent suicide.
"It's a really important issue that affects every community we represent in the state," he said, adding that in a short period of time recently, Pinedale had four suicides "in a fairly short order."
A number of theories exist about why Wyoming has such a high rate. But a solution — or solutions — is needed, and there doesn't appear to be a coordinated plan to provide one. In 2017, for instance, the Legislature cut $2.1 million from the Health Department's suicide and substance abuse prevention funding, representing a nearly 37 percent cut. The department subsequently prioritized the remaining money to address substance abuse, officials previously told the Star-Tribune.

The Legislature, in 2018, returned $1.5 million to the department and said the agency had to distribute $2 million to the counties for suicide prevention.
"I think a fair way to say it is there have been some ups and downs in state suicide prevention funding over the last few years," Health Department spokeswoman Kim Deti said Monday.
When asked about the high suicide rate earlier this month, Gov. Mark Gordon said the state was taking steps. He noted an annual prevention workshop and the need for the state to better recruit mental health professionals.
He also suggested the state could "make better use of the great state we live in" as a way to help prevent suicide.
"The opportunity to enjoy our mountains, to spend time in the hills, to just appreciate all the hunting, fishing, hiking, bird watching, mountain biking, trail running, off-road vehicle stuff that we have," Gordon said, after noting he was speaking from an "unskilled, untrained view." "In my mind … I think it's important, and I think we can do a really good job of helping to provide more of those opportunities."
In his budget, Gordon recommended the department's $1 million ask to establish the hotline be denied.
Let us know what you think!
Tagged:
Joint Appropriations Committee
Wyoming Department of Health
Wyoming Suicide Hotline