Lincoln County Commissioners echo support for proposed nuclear plant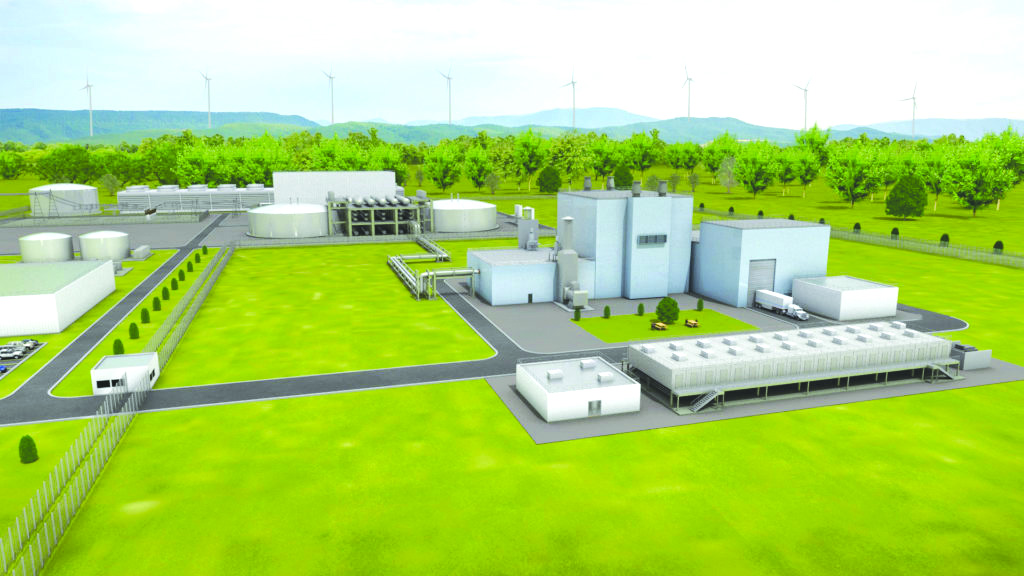 The office of the Lincoln County Commission issued a letter of support as Lincoln County, and Kemmerer in particular, are currently under consideration for a new TerraPower Nuclear Power Plant to be constructed in the State of Wyoming.
The announcement came on June 2, 2021 that one of four retiring coal-fired power plants in Wyoming would be the site of the new facility. Those four sites are located in Kemmerer, Glenrock, Gillette and Rock Springs.
This letter follows one of support from Kemmerer Mayor, Bill Thek which was released on July 21.
The Naughton Power Plant outside Kemmerer, is scheduled to be shut down by 2025. Wyoming Governor Mark Gordon stated the decision on the location of the new nuclear plant will be determined before the end of this calendar year.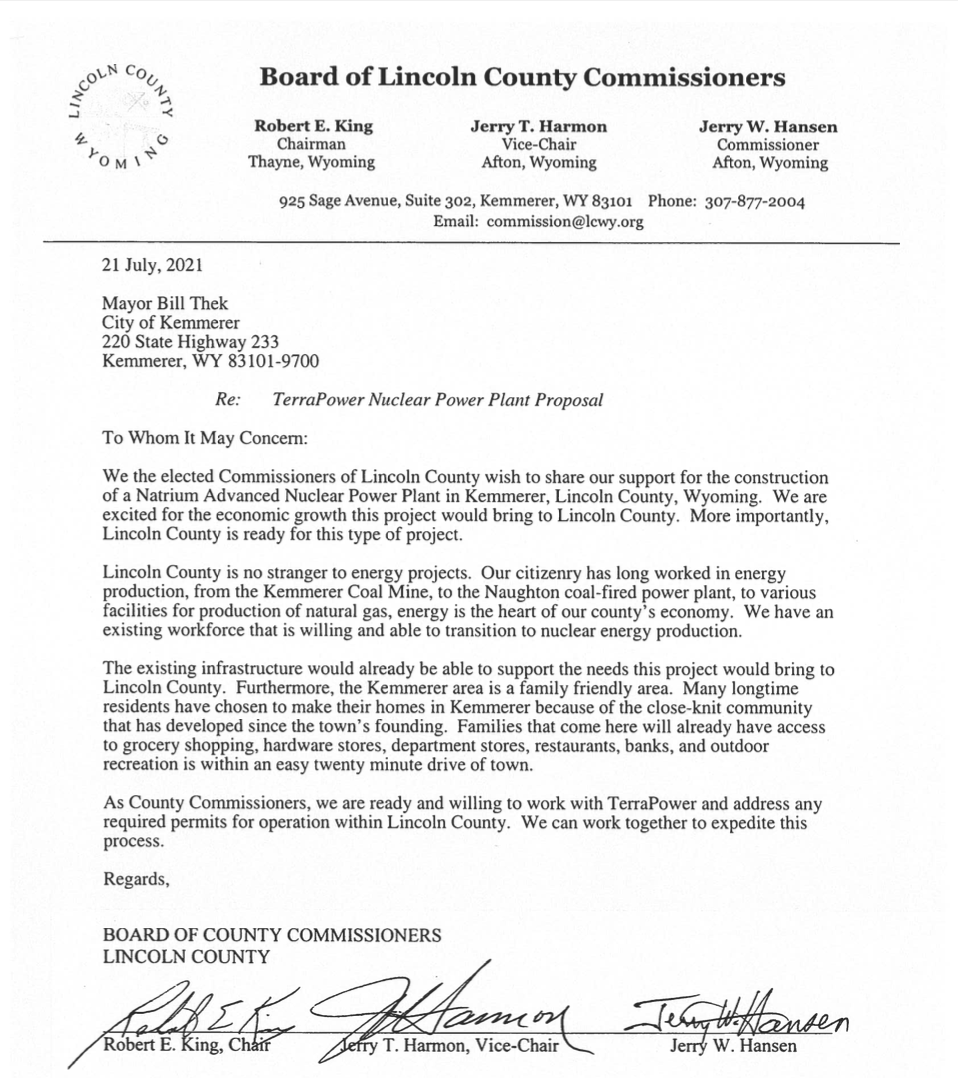 Let us know what you think!
Tagged:
Kemmerer Wyoming
Lincoln County Commission
TerraPower Nuclear Power Plant