Lincoln County Commissioners rescind fire ban
After two months of fire restrictions that limited the use of campfires in Lincoln County, the county commissioners rescinded that ban at their regularly scheduled meeting on Tuesday, September 7, 2021.
This news comes on the heels of the Teton Interagency Fire team increased the fire dangers for their area to 'High'.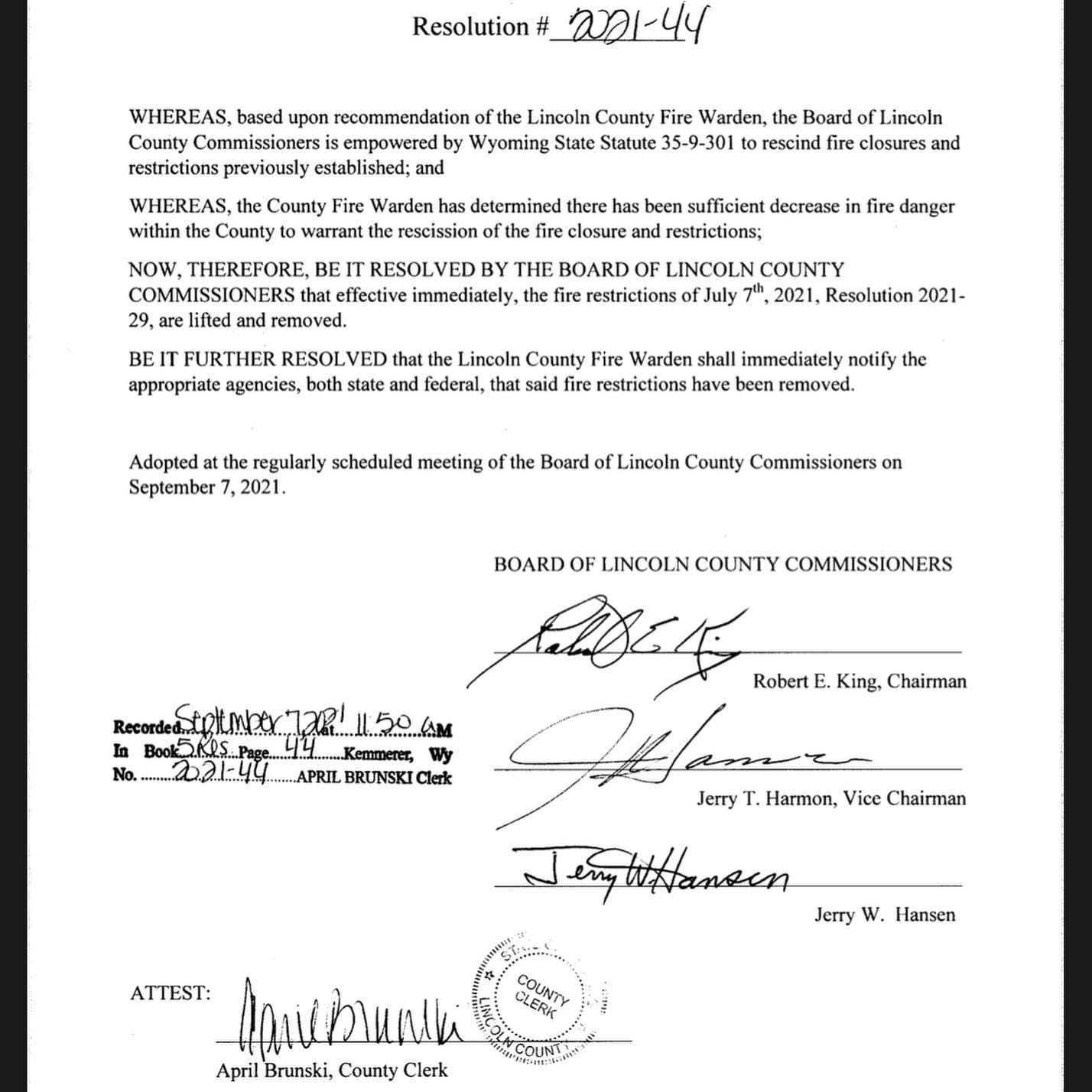 Let us know what you think!