Lincoln County hires new planner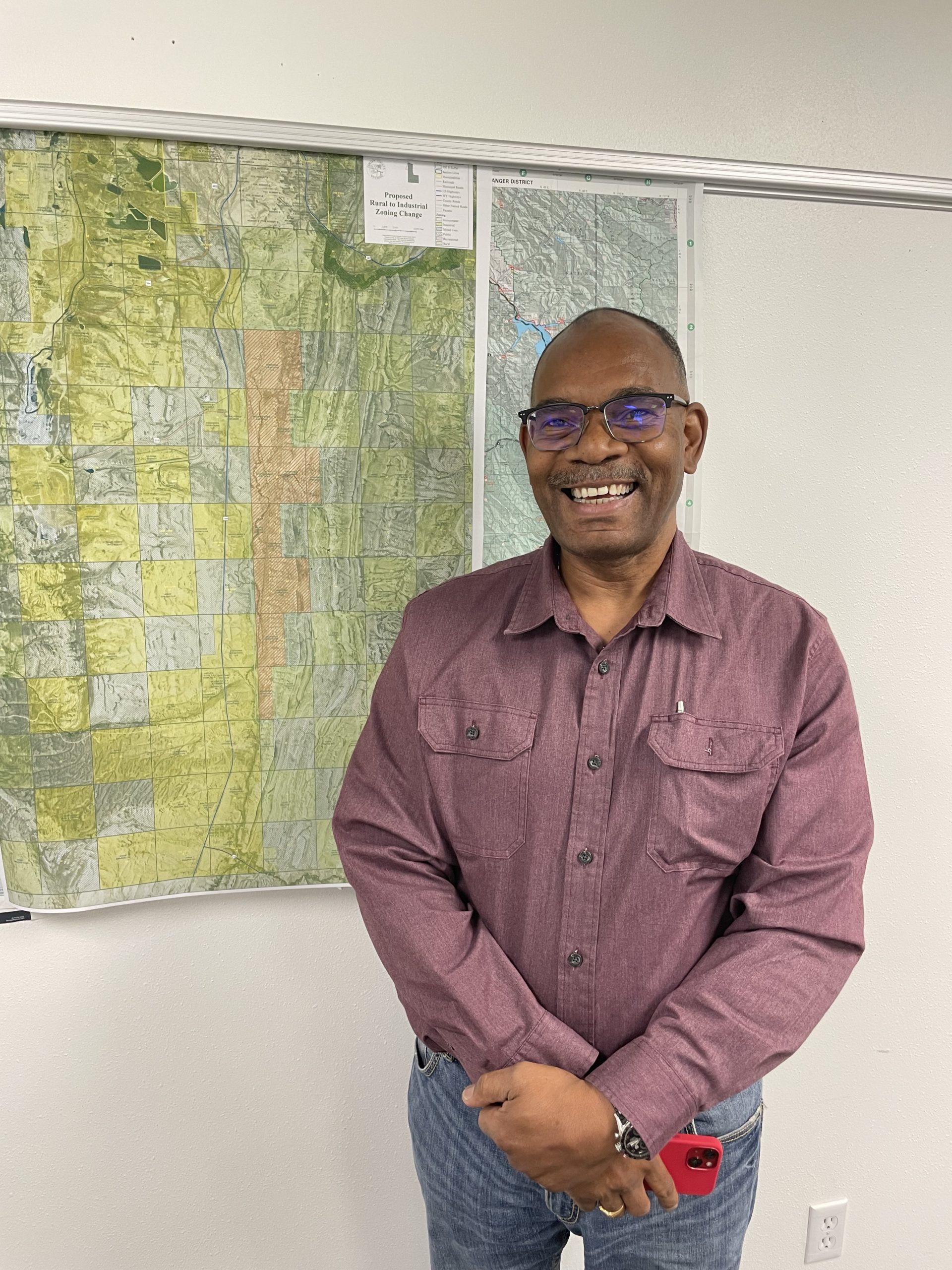 ◆ Robert Davis joins LC with a variety of planning experience.
Robert Davis, with experience in community planning in North Dakota, Colorado, Ohio, Michigan and Saudi Arabia, has joined Lincoln County as the new planner.
"I came in from Grand County, Colorado, a similar mountain community with a lot of tourism," said Davis in an interview with SVI Media's Weekday Wake-up program broadcast on radio stations in Kemmerer and Star Valley. "There was a lot of growth…particularly after the pandemic, we saw a lot of activity, so I find that similar to Lincoln County."
Davis' earlier career work took him through North Dakota where he worked on flood planning and various planning assignments for a city of 50,000.
Other planning experience included airport and transportation planning in Ohio and Michigan. "And, I've worked as a strategic planner in Saudi Arabia," he added.
"In Saudi Arabia, we focused on building an industrial city from the ground up. There was already a city there, but the concern was to expand the city to diversify the income and the industry there," he explained.
"I have a keen interest in industrial development." Referencing his experience in Michigan, "There were a lot of lessons learned there. I can bring a lot of that experience here."
Davis comes to the job as the Star Valley area experiences steady residential grown and the Kemmerer/Diamondville area is poised for a variety of industrial development projects already on the tables of the town councils and county commission.
"Economic development is important with Lincoln County." he said. "We have an industrial base, that is important to look at."
Acknowledging the entire, county he said, "I appreciate the separation of industrial development and residential development."
Davis said he has experienced areas where industrial development mixed with residential development and he cautioned, "That presents a lot of problems."
As for scenic areas, he advised, "One of the big items in mountain communities is preserving the character of the community, preserving views and creating open space and sustain ranching."
He continued, "How do we grow smarter? How do we become resilient so in the the event of a downturn can we bounce back quickly."
Davis' immediate responsibilities will focus on current work. "Right now the emphasis will be to catch up on all the projects," he said. "There have been projects on the waiting list. We'll get those going. Some people have been waiting over a year. We want to systematically get those projects in the queue. Largely the southern division development projects."
Davis suggested any quiet times for his office will be used for specific planning. "If there ever is a slowdown, that is when you do all your major planning — all your economic planning, all your analysis, your housing assessments. This allows us to have all of the policies and strategies in place."
Davis will base his operations out of Kemmerer and Star Valley/ Afton Lincoln County Planning offices.

Let us know what you think!
Tagged:
Lincoln County Planner
Lincoln County Wyoming
Robert Davis