Lincoln County resolutions approved by Wyoming GOP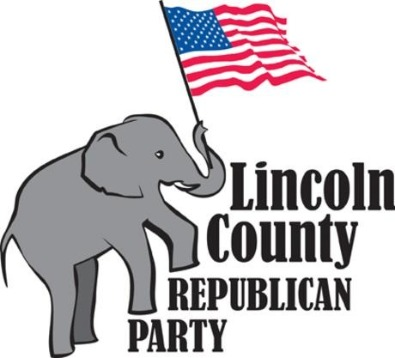 ◆ Resolutions, 2022 elections, Federation of Republican women, part of February report.
Five resolutions approved by the Lincoln County Republican Party Central Committee at their Jan. 23, meeting in Afton went on to gain full support of the Wyoming Republican Party Central Committee at their meeting Feb. 6, in Rawlins.
The resolutions included:
• Election Integrity
• Election Audits & Manual Recounts
• Recalling the Wyoming National Guard from D.C.
• Urging Senators Barrasso /Lummis to vote against Impeachment
• Censure of Representative Liz Cheney, with a call for her resignation
Of the 74 central committee members attending the Rawlins meeting, eight voted against the Cheney censure.
By the time of the Rawlins meeting, 16 Wyoming county parties had already voted to censure Cheney.
Additional counties are considering similar resolutions.

On Saturday, Feb. 13, the Senate concluded the impeachment hearings against former President Donald Trump, with Wyoming's U.S. Senators John Barrasso and Cynthia Lummis voting against impeachment.
According to a report issued by Marti Halverson, Secretary of the committee, there is talk among some Democrats to pursue criminal charges against Trump.
"President Trump's future in the Republican Party is unknown," said Halverson. "It is widely thought that, Trump or not, the party of timeless conservative principles, 'America First' and 'Make America Great Again' is strong and thriving.
She continued, "Please do not believe the news reports that there is a "rift" among Republicans. We have never been more united! There are a few noisy folks who want the party to go back to the 20th-century party of the elite establishment, but the grass roots have been empowered and are engaged more than ever."
The Lincoln County Republican Party reported, "Wyoming State Republican Party Chairman, Frank Eathorne has been named to the new Election Integrity Committee of the Republican National Committee."
In addition, "Wyoming's first organized Republican Poll Watching effort in November 2020 was considered a great success by party members who will be activating all poll watchers in 2022, both here in Lincoln County and throughout the state."
• 2022 Elections
Halverson advised, "We want to hit the 2022 election season early and hard." She continued, "This spring and summer, we will be working with Republicans in Lincoln County and around the state to recruit strong conservatives to run for office and to enlist campaign helpers."
County offices up for vote on the 2022 ballot will include two county commissioners and all positions in the county courthouse as well as House Districts 18, 21 and 22. State offices on the ballot will include governor, secretary of state, state treasurer, state auditor and state superintendent.
• Wyoming Federation of Republican Women
Halverson indicated that there is a call for creation of a Lincoln County chapter of the Wyoming Federation of Republican Women and would like to learn if there is interest within Lincoln County.
There are currently eight chapters in Wyoming and the parent organization is the National Federation of Republican Women.
Visit https://www.nfrw.org to learn more and direct questions or interest to Secretary Halverson.
• Mar. 20, Kemmerer
The Lincoln County Republican Party Central Committee has scheduled their next meeting for Saturday, March 20, in Kemmerer at 10 a.m. Carpools will be available from Star Valley, and lunch will be served. Officer elections are on the agenda.
Only Central Committee members may vote, but the meetings are open to all Republicans.
Tagged:
Lincoln County Republican Party
Wyoming Republican Party Central Committee