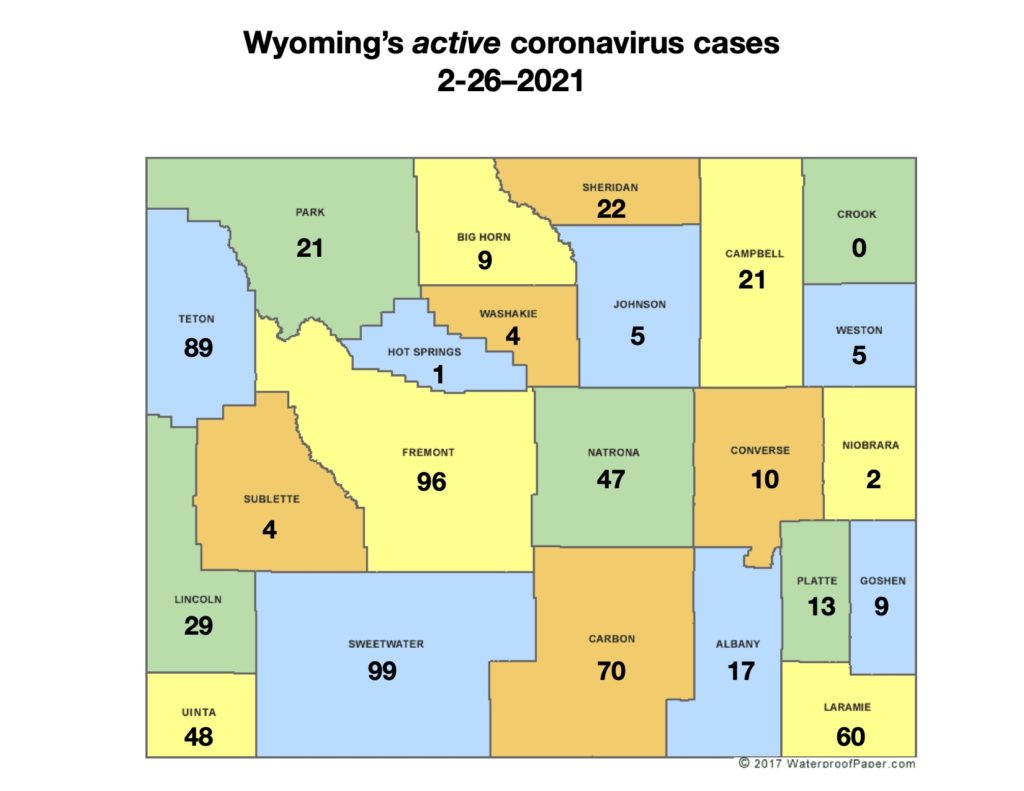 As of 3 p.m. Friday, the number of laboratory-confirmed coronavirus cases seen since the disease was first diagnosed in the state in mid-March stood at 45, 044, an increase of 119 confirmed cases over yesterday's 45,925.

The greatest increase in coronavirus cases during this reporting period was in Carbon County, which reported 24 new cases; Fremont County had 18; Sweetwater County had 14; Park County had nine; Albany County had seven; Campbell, Natrona and Teton counties reported six cases each; Big Horn, Laramie and Uinta counties all had five new cases; Converse, Lincoln and Sheridan counties had three; Platte County had two; Goshen, Niobrara and Washakie had one new case each.  Counties showing no change in confirmed coronavirus cases were Crook, Hot Springs, Johnson, Sublette and Weston.
The number of active coronavirus cases in the state was 681, an increase of 29 active cases over yesterday's 652.
Let us know what you think!