Local Seniors Receive Scholarships from Star Valley Health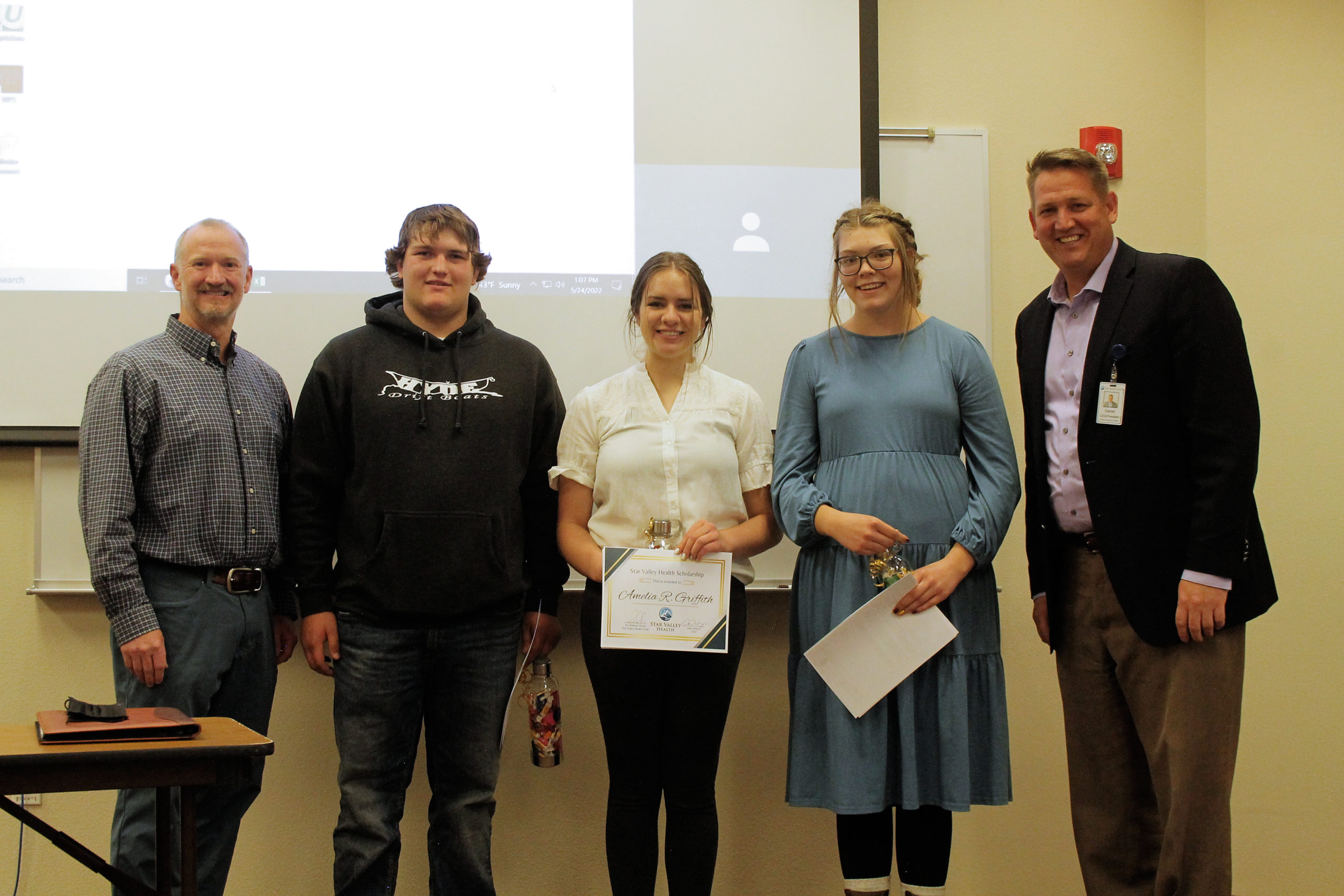 Star Valley Health awarded five scholarships to Star Valley and Mountain View High School seniors this week. Hospital Board Chair Dr. Andrew Orton and CEO Dan Ordyna presented the scholarships to Star Valley students at Tuesday's board meeting.
The awardees are:
Amelia Griffith, SVHS
Jaxon Antonino, MVHS
Jessica Clinger, SVHS
Karlee Lehning, MVHS
Kysen Hebdon, SVHS
This year, the five students each received $1,000 to help further their education. Students will use the funds as they attend various colleges, including the University of Montana Western, Utah State University, and Southern Utah University.
The scholarship is funded by employees of Star Valley Health and is eligible to their dependents.
Let us know what you think!
Tagged:
Amelia Griffith
CEO Dan Ordyna
Dr. Andrew Orton
Jaxon Antonino
Jessica Clinger
Karlee Lehning
Kysen Hebdon
Mountain View High School
Scholarships
Star Valley Health
Star Valley High School