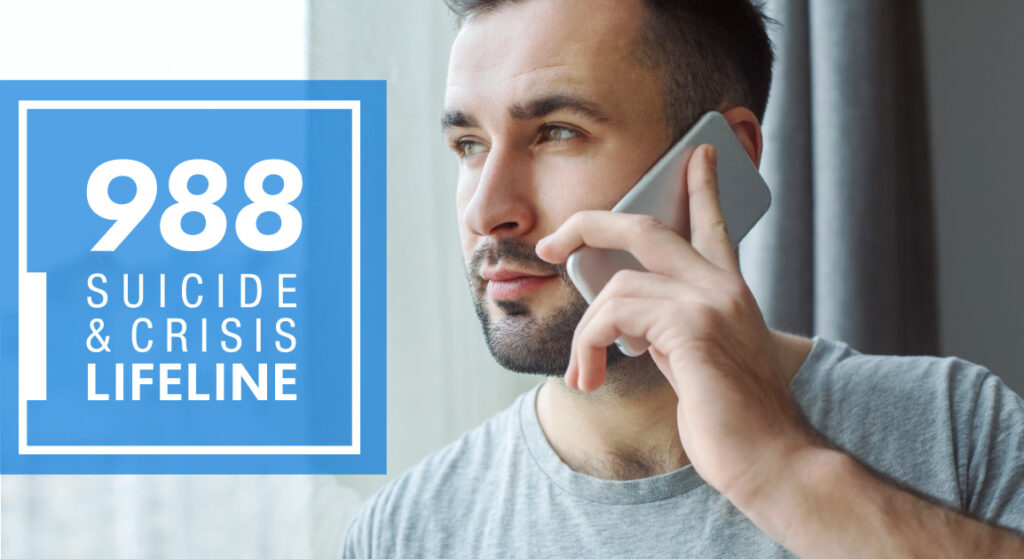 By Jasmine Hall
Wyoming Tribune Eagle
Via- Wyoming News Exchange
CHEYENNE — The 988 suicide lifeline bill was stripped on Friday of its $40 million appropriation to create a long-term trust fund, as well as the $6 million for a trust fund reserve account.
The change was adopted in an amendment brought forward by Rep. Landon Brown, R-Cheyenne. His new language removed the trust fund and directed the Wyoming Department of Health to request an appropriation to fund the suicide prevention system in its next budget request.
Brown told lawmakers on the House floor that while the state was sitting on a strong cash flow right now, he wasn't sure if the answer was to lock up $40 million right away.
"I think we can all agree that this is a good program, and I think we can all agree that this is something that should probably be funded," he said. "But we need to see what the benefits are as this comes forward."
He was supported by fellow lawmakers, who argued a trust fund wasn't the right tool, but the lifeline for suicide prevention and mental health crises would stay intact. The rest of House Bill 65 sets the requirements for the system, establishes the duty of the Wyoming Department of Health and provides for both rule-making authority and an advisory board.
Rep. Scott Heiner, R-Green River, also reiterated the bill would not cut the suicide lifeline staffed with Wyomingites.
The call centers are currently funded by American Rescue Plan Act dollars, and appropriations can be made in the budget bill in the future.
"This actually reinforces our commitment to continue with this suicide hotline," he said.
"By keeping this at the forefront of this body during the budget season, rather than put it into a corpus that we kind of forget about and hope it works out fine — this will keep us involved with the suicide hotline and suicide problem that we have as a whole."
There were still representatives who fought for the trust fund before the bill was passed on second reading with Brown's amendment.
Rep. Mike Yin, D-Jackson, said Gov. Mark Gordon recommended placing the funding in a corpus and saving it; that way there was recurring interest for the future. He said it would mean taxes remain the same, and they don't have to spend $2 million every year.
They would instead be making $2 million every year that goes toward running the suicide prevention lifeline.
He was joined in opposing the amendment by Rep. Steve Harshman, R-Casper, who said he appreciated mental health being talked about. He said the governing body understands the issue, as many have been touched by suicide and Wyoming leads the nation with the highest number of suicides per capita.
However, his argument was related to how the money will be spent without a trust fund.
"The Department of Health will request an appropriation, and then this is going to be our largest agency," he said. "So we're going to grow the government more."
There is a chance the House could reintroduce a trust fund on third reading with another amendment.
Wyoming Counseling Association legislative advocate Lindsay Simineo is one of those stakeholders hoping for a change before the House's final consideration. She told the Wyoming Tribune Eagle it was "completely disheartening to see them strip a provision that is clearly needed in Wyoming, and one that we have advocated for many years."
"It's not a new issue. It's been heavily researched," she said after the vote. "The efficacy for 988 is there. And if the budgetary requests that we've made in the past had worked, we wouldn't be here asking for the trust."
The same hope was held by Wyoming Association of Mental Health and Substance Abuse Centers Executive Director Andi Summerville. She said the program must have a sustainable funding stream to build out immediately and to have a positive impact on residents.
"It's incredibly important that we keep this service that connects to all the other services open and available to help residents get the help they need," she said. "Regardless of whether the state is in a boom or bust cycle, it's going to help keep our workforce strong and help our families and our communities."

Let us know what you think!